Make Christmas special this year with these delicious chocolates
Sponsored By
---
Sponsored By
These gorgeous gift boxes are the perfect Christmas present for chocolate lovers, Enter for your chance to WIN a Christmas hamper full of chocolates below.
Last Christmas just wasn't the same, which is why we want to make this holiday season's celebrations extra special.
We are on the hunt for high-quality, Irish-made goodies that our friends and family will love, and these delicious chocolates from Lily O'Brien's Chocolates fit the bill perfectly.
These lovely, locally made chocolates are made in Newbridge, Co Kildare and are a firm favourite in homes in Ireland and around the globe too.
These gorgeous gift boxes are the ideal Christmas gifts for all the chocolate lovers in your life. 
Indulgent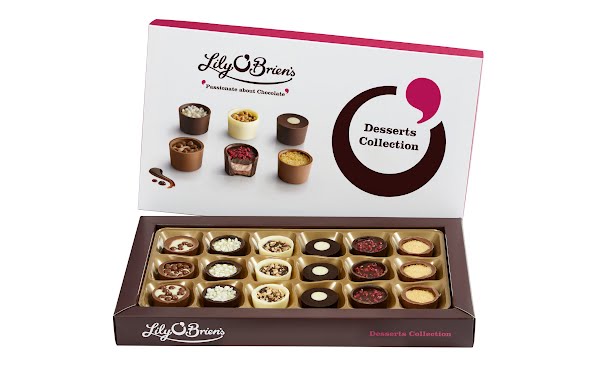 No festive dinner table would be complete without this indulgent Dessert Collection. These 18 delicious chocolates look and taste amazing and are inspired by recipes from around the world, including hazelnut torte, banoffee pie, crème brulee and key lime pie. They make a great Christmas dessert option when relaxing after dinner.
Variety
Make new memories this Christmas by gifting and sharing the new Lily O'Brien's Chocolate Collection. This stylish assortment contains a generous collection of 26 chocolates with nine different tasty recipes, including salted caramel, sticky toffee and zesty lemon truffle. With variety in mind, this box has a chocolate to suit all tastes.
Festive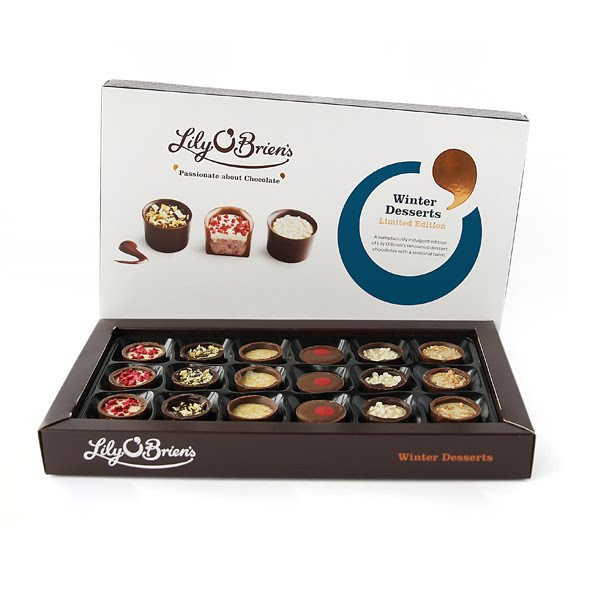 Designed for the person obsessed with pumpkin spiced lattes this season, these Winter Desserts are full of rich, seasonal flavours like apple pie crunch, triple chocolate shot and spiced latte. But be sure to snatch them up fast, they are only available for a limited period at this time of year.
Best dressed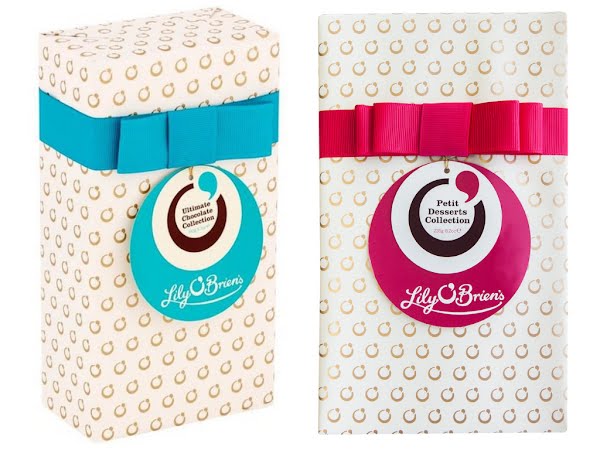 Specially wrapped from Santa's workshop, these beautiful boxes are ready to gift and look great under the Christmas tree too.
Exotic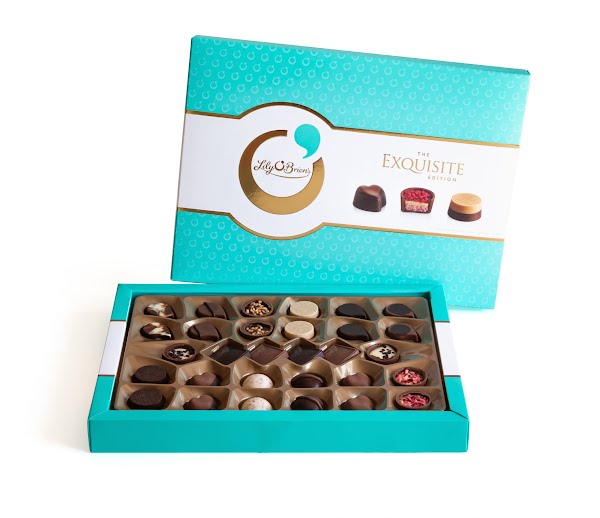 The Exquisite Collection is the perfect gift for your foodie friend. It combines exotic ingredients from far-flung locations with simple riches from the Irish countryside like almond and cranberry or raspberry and Sicilian lemon. And, it's available in two different box sizes (138g and 300g), so you can gift it on its own or add it to a lovely Christmas basket.
---
Make Christmas gatherings and gifts this year even more special by showing your friends and family just how important they are to you with a gift of Lily O'Brien's Chocolates. Made in Ireland and available in stores nationwide.