12 bedroom accessories to create a sleep space you actually want to spend time in (for less than €50)
---
From lighting and textiles to jewellery dishes and glassware, create a retreat with these bedroom accessories.
Whatever you use your bedrooms for, whether it's a romantic night in, as an office when you just can't face getting up, or a place to unwind and read a book in, a bedroom is intended to be a relaxing space.
But with so much of our lives contained within the walls of our home, a bedroom can quickly get cluttered and messy simply because we're using it more than ever. 
And it is harder than ever to be pro-active with our interiors. Despite spending all of our time there, the sluggish nature of the lockdown has seeped into our habits and the act of changing the sheets takes so much energy.
But we're not suggesting figuring out how to get the bedframe back down the stairs, or even cracking open a pot of paint. You can make your bedroom into a more relaxing space with just a handful of items. And, as it's Valentine's Day next week, we threw in a few ideas for a little extra sizzle that'll work all year round.
Bedside
Your bedside surface should be a clutter-free zone – which is easier said than done. Try and keep items here to a minimum here though, the area around your bed should be giving you headspace, not giving you headaches. So charging phones should be kept out of sight if not out of earshot.
A vase and some fresh or dried stems will add some movement to a typically very blocky space. Our bedside is also a spot we tend to shed the last vestiges of the day, from a bra and socks to rings and earrings. This dinky little bowl is perfectly made to collect your trinkets and ensure they're not all in a knot come morning.
Lighting
Probably nowhere else in the house is lighting more important than in the bedroom. You can get away with bright task lighting in the kitchen and bathroom, and just a lamp or two in the living room thanks to the bright light of a TV screen, but the bedroom is a different story. 
The light here needs to not only help lull you to sleep, but also be strong enough to read with, and sometimes both at the same time.
This curved lamp has a gold interior to cast a gorgeous golden hue around the room replicating the sun setting and putting your mind into sleep mode. The small opening means it can be directed at the wall for really low-key lighting or pointed to give one person direct light without blinding the whole room.
And because this is the bedroom after all, candles are perfect for setting the atmosphere. These beautiful Goddess candles are hand-poured in Dublin 8 and made from 100% sustainable Irish rapeseed wax.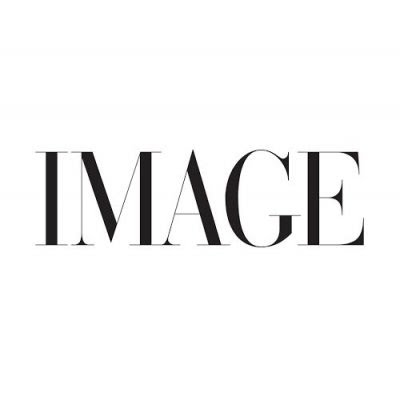 Bedding
Choosing a washed cotton or linen bed sheets means you can crawl into butter-soft bedding right from the beginning – no need to break them in with a few washes. And the soft yellow of these Zara ones with a crocheted edging will only amplify that golden light.
When it comes to cushions, less is always more. One or two cushions to help prop you up with the morning papers is more than enough, otherwise, they'll spend the majority of their time on the floor. Pick a cushion that's strong and sturdy so it's another option from your soft and fluffy pillows.
Colourful cups
If you're anything like me, you always need a glass of water on your bedside table to sip on during the night – there is no journey longer than the one from the bedroom to the kitchen tap at 3am. Relinquish the plastic water bottle and invest in glassware that is both functional and beautiful. Hand-blown in Ireland, we're completely smitten with these coloured Jerpoint glasses.
If tea or coffee is more to your taste, this colourful teacup is shallow so you can cup it with both hands as you relax in bed. It also makes for a great Zoom sideshow on the days that you're working from the "boffice".
Comfort
We've just realised this article has a yellowy theme and we're actually very okay with that. The soft golden colour of this sateen nightshirt is given a little edge with the black spaghetti strap. Ideal for sleeping in (or not!).
The world and her mother invested in robes in 2020, but if you missed this boat, H&M still have some great options. The waffle fabric is ideal for the bimble from a shower back up to your bedroom to get changed, or a twenty-minute lie down on the bed so your hair "dries right".
Extras
And then there are a few pieces you want just for the fun of it. A small mirror for a vanity table or bedside unit will not only give you a glimpse of yourself as you apply a night cream, but it's also a very useful tool for softening and bouncing light around the room.
And finally the mobile. There's a reason we hang them above a baby's crib, their slow spin and gentle movement lull us off to a night of deep sleep. Flensted is one of the original Danish makers of the mobile and they have plenty of adult-friendly and artsy mobiles to choose from.