Interior designer Ali Kirby shares how her background as an artist influenced the design of this stylish Monkstown apartment
---
"My art practice had been so connected to spaces, objects and materiality, it just seemed to make sense as a designer to work with these concepts in a more tangible, less abstract way."
The worlds of art and design are linked in many ways, overlapping and intersecting both in skills and in practice. This is something that Dublin-based interior designer Ali Kirby, of Ali Kirby Studio, has especially found in her work.
Having initially studied interior design, she then went on to study fine art, where her practice was predominantly sculptural.
"I was heavily influenced by our relationship to the built environment," Ali explains. "I was creating large scale installations, using building materials, that responded to the site and context of the gallery. These installations were very tactile, drawing our attention to scale, form, surface, light, and presence."
It was the connections between the two disciplines that led her back to interior design. "My art practice had been so connected to spaces, objects and materiality, it just seemed to make sense as a designer to work with these concepts in a more tangible, less abstract way," she says.
And although her own focus was on sculpture, she says the idea of composition in painting has stayed with her, and continues to influence her design work.
"The concept of how objects and elements relate to each other to create visual balance is always present when I am approaching an interior space. You're trying to balance hard and soft materials, smooth and textured surfaces, light and shadow, luxury and comfort."
The evidence of this considered approach is seen in one of her recent projects, an apartment in Monkstown. Her client purchased it in 2021, and it had been untouched for decades. 
"There were plenty of architectural features and decorative finishes, such as stippled ceilings and embossed wallpaper, that were badly in need of some modernisation," Ali says. "The plasterwork cornicing and ceiling roses, although needed repairing, were charming, so we decided to replace them during the renovation, to retain some of the building's character."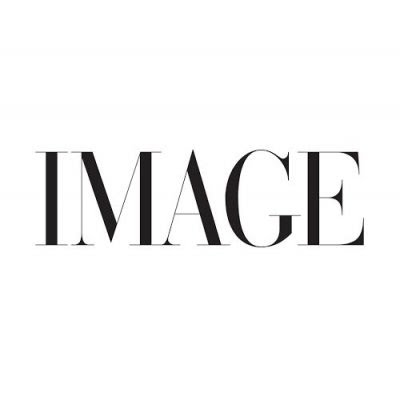 Her client is Irish, but based in London, and so wanted to create a place to retreat to, away from his busy life – while still being suitable for entertaining.
Ali's design included stripping everything back to add insulation, removing the existing kitchen and replacing it with a bespoke Daniel Martin Kitchens design, and the pine flooring was replaced with smoked oak floorboards. All the doors and light fittings were replaced, while the whole home got a new colour palette, along with furniture and soft furnishings.
She explains that because the apartment doesn't get much natural light, she decided to lean into this and choose a richer colour and material palette, such as smoked oak floors and furniture, black fixtures and fittings, and rich tones on the walls. 
The artwork in the home was also an important part of the design, adding further colour to the scheme, and reflecting the owner's personality. 
"Our client is an avid art collector," Ali explains, "so it was important that we sourced pieces that would connect to his home in Dublin, and reflect the contemporary Irish art scene. We chose pieces by established and emerging artists such as Denis Kelly, and Robyn Carey, a Dublin-based artist who we worked closely with to commission two original abstract paintings that were site sensitive. 
"The textile pieces by UK artist, Jo Elbourne were chosen for their geometric patterns that relate to the built environment, and as the apartment is located in Monkstown we sourced a framed photograph by Dublin based photographer, Steve Turner, that depicts Seapoint at high tide."
The result is a space that feels quietly luxurious, both serene and warm. Ali says that the balance throughout the home is her favourite aspect of the design. 
"I love the way the light interacts with the kitchen tiles, the contrast of materials such as marble, velvet, steel and wood, the bold colours in the art next to the more muted tones on the walls – a glimpse of the visual balance I'm hoping to achieve."
Photography: Ste Murray