"I strongly believe, the bigger, brighter, and busier the better": Paloma Faith has launched her own interiors range
---
It's the singer-songwriter's first foray into the design world, and has been inspired by a maximalist, nostalgic vibe.
Paloma Faith has always been known for her bold style as well as her incredible voice, and it seems that her aesthetic in her home is no different. The singer, songwriter and actor has just launched Paloma Home, a range of sumptuous homeware, with delivery available to Ireland, so we can all bring a little of her opulent style into our own homes.
We spoke to Paloma about the collection, including her inspiration, where she sources pieces for her own home, and juggling the many aspects of her career.
What made you want to design your own interiors line?
I've always been obsessed with design. The fifties, sixties and seventies have always fascinated me and the influences of these decades definitely echo throughout the collection. This passion,
coupled with the fact I'm a Cancerian and therefore a nester, means it made sense to me to pursue something interior design orientated.
Was it hard to find the time to do this alongside all your other projects?
Yes, as any working mum will tell you, finding time to do anything is hard! However, Paloma Home has 'officially' been in the works for about four years and it's definitely been a subconscious dream of mine for a whole lot longer, so no questions asked – I had to do it!
Have you had experience with anything like this before?
No – the launch is my debut into the world of art and design. I'm very excited about it!
Where did you get inspiration for the designs?
The collection is really a coming together of many years spent dreaming, scrapbooking and thrifting whilst renovating my own house – and everything that inspired that process along the way.
I'm very drawn to Wong Kar-Wai's iconic sultry aesthetic and a kind of 'louche' backstage world – but I wanted to give this a feminine, accessible spin. As I say, my fascination and ever-growing nostalgia for the fifties, sixties and seventies definitely played a big part too.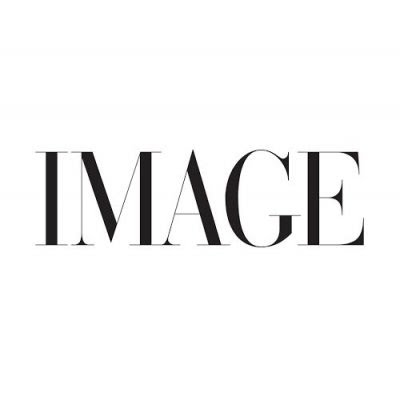 Photo: Michael Sinclair, Styling: Olivia Gregory
The pieces are full of gorgeous rich textures and colours, what is it about this style that you love?
I strongly believe, the bigger, brighter, and busier the better. When I first started putting the bones of our London house together, people wondered how it was all going to work together – but somehow it does!
I think the collection is also like that – it shouldn't work but somehow it just does. That's really the spirit of what I wanted to create with Paloma Home.
What's your design approach in your own home?
The collection is totally inspired by my home. I'm addicted to antique markets like Ardingly, thrift stores when travelling around America, and eBay – I actually managed to do my house up entirely using second-hand pieces.
For as long as I can remember, I've loved the opulence of retro glamour and vintage design – which I feel translates so powerfully through Paloma Home.