'Creative minds always thrive in adversity': Author Louise Candlish on her latest (greatest) thriller
---
My interview with Louise Candlish doesn't get off to a great start.
The naughtiest dogs in Ireland, who also happen to live with me, chose that exact moment to make a run for it – out the gates of our house and down the road. Towards the butchers, I imagine.
Ten sweaty minutes later, I hear the author's voice over the phone. She has a Labrador too, she sympathises. I picture her nodding understandingly, surrounded by her now 15 novels.
Gripping
Ruth Ware describes Candlish as the "queen of the sucker-punches" and when it comes to her latest book, The Heights, you can immediately see why. This is true edge-of-your-seat stuff. The blurb on the back of the book immediately grips.
"The Heights is a tall, slender apartment building among the warehouses of Shad Thames, its roof terrace so discreet you wouldn't know it existed if you weren't standing at the window of the flat directly opposite. But you are. And that's when you see a man up there – a man you'd recognize anywhere. He's older now and his appearance has subtly changed, but it's definitely him. Which makes no sense at all since you know he has been dead for over two years.
You know this for a fact. Because you're the one who killed him."
I mean, come on…What chance is there for us aspiring writers with hooks like this out in the book universe? Candlish herself, originally from Northampton, says her ideas seed organically, but once sown, the plot complexity looks more like hard work.
Perspectives
"My ideas come from everywhere, " she tells me. "Often there's a few things I've been noting along the way, almost an element of social commentary. With The Heights, I'd been thinking that I wanted to do a revenge story – that kind of premeditated revenge. I also wanted to include an unusual family feud.
I very much wanted to return to river setting I wrote about in The Other Passenger. I loved what a fantastic place this part of London would be for my character to hide out – so central and quite a secretive, isolating place. I also wanted to explore this weird vertigo I describe – it's called high places phenomenon, which I have myself.
I usually have several things to include in a book. Then I gestate and plot."
Originally from Northampton, the Sunday Times bestselling author has already written fourteen novels. Our House, a #1 bestseller, won the Crime & Thriller Book of the Year at the 2019 British Book Awards, was longlisted for the 2019 Theakston Old Peculier Crime Novel of the Year, and was shortlisted for the Goldsboro Books Glass Bell Award.
"When feelings are intensified like this, mistakes are bigger and more catastrophic"
But it is the contrasts that Candlish conjours up that so many find alluring.
"In The Heights,  I didn't really do it conscious way, but that is how is emerged. The starting point is Ellen who is a lighting designer who knows how play with light and shadow. I think it is very interesting what we, as people, choose to reveal and conseal and the control needed for that.
Other contrasts, comes naturally when writing psychological thrillers. We are always dealing with heightened descriptions– the highs are so high, the lows very low. When feelings are intensified like this, mistakes are bigger and more catastrophic. It's that sense of jeopardy that I enjoy writing."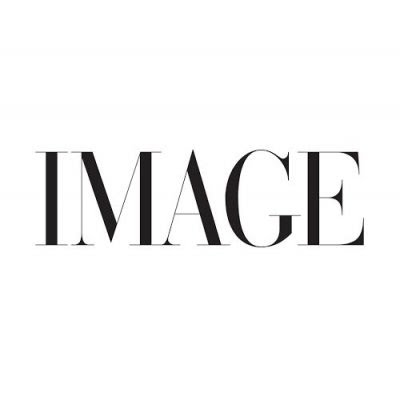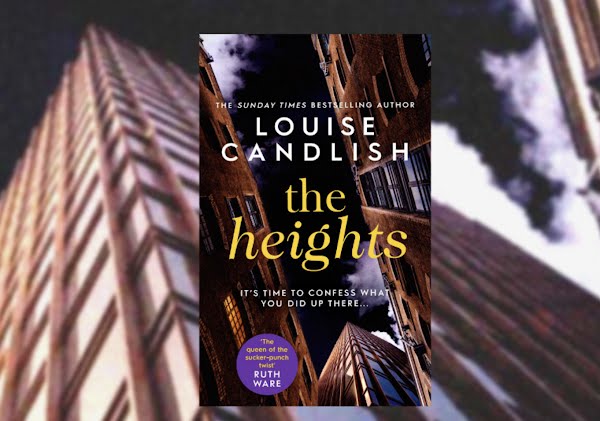 Relationships
The structure of this particular novel is unusual – a book within a book. Her main character, Ellen is writing a true crime book. The reader isn't sure what is real and what isn't. I ask Louise if this was something she'd planed from the start?
"I wanted to try and do a book within a book as a way for Ellen to tell her story – about her relationship with her son and her son's teenage friend. It brings an element of mystery into what she is writing. Sometimes, with just one person controlling the narrative, the author is their own puppeteer. But here, she's calling the shots. That's a fascinating way to tell a story."
We all know that when two people tell a story – there will be two versions of the same events. With her usual flair for suspense, the reader is constantly trying to read between the lines, an experience I really enjoy.
Second guessing
Like Jamie in The Other Passenger and Ellen here, you have created really unreliable story tellers. Was that conscious?
" Actually, I think thrillers and crime is littered with unreliable narators – it's part of the genre. You have to set your own rules, perhaps even making out that they are quite reliable. But I don't like to lie to the reader, maybe just leave out information, to let them have a fair shot at figuring out the story. I like to tell the story through character. It's not as godlike when there are multiple voices and you are not the only one in charge."
"I'm paid to pretend and to make things up. I love that."
What do you like best about being a writer?
"I've always loved the intellectual challenge of it. I also love having such a creatively satisfying job. I'm paid to pretend and to make things up. I love that.
Then again, I've always been an ideas person. I love ideas and the initial process of writing. Also laterally, it's played a great mental health role in my life, especially during lockdown. I got to escape life, to create this world I could impose order in through the story that I felt was impossible to do in reality.
"Creative minds always thrive in adversity"
Order
The pandemic made us uncertain every day. We didn't know if it was the end of the world or mass hysteria, but everyday I'd open laptop and create something.  It gives an additional layer of imposing order on chaos. I've been aware of how wonderful my job is over the last 18 months. It's made having imaginary friends a legitimate thing."
We discuss lockdown and both agree it may actually, in the long run, good for the creative industry. "Creative minds always thrive in adversity" Louise agrees. "At first thought I was losing my mind – but after a while I realised, I'm actually being very productive."
We end the interview discussing our favourite books – something I'm always curious to know.
"The Bonfire of the Vanities by Tom Wolfe" Louise decides after a few moment's thought. " I've always loved North American writers. I grew up in the 80s and this, I feel, is a defining book of the 80s. I'd also say Brideshead Revisited by Evelyn Waugh, it's the perfect book in terms of marriage structure, theme and character, setting. A flawless book. The Talented Rr Ripley by Patricia Highsmith is another all-time favourite. She writes books you'd happily reread each year."
Funny that, that's exactly how I feel about Louise Candlish.
The Heights available on bookshelves now.