All you need to know about Netflix's new series The Irregulars
---
Netflix's new supernatural drama The Irregulars premieres this Friday, 26th March, offering a new take on the elusive Sherlock Holmes and the world he inhabits. Here's what you need to know about the must-see series.
The plot:
Set in Victorian London, the eight-part series follows a gang of troubled street teens who are manipulated into solving crimes for the sinister Doctor Watson and his mysterious business partner, Sherlock Holmes – but not quite the Sherlock Holmes we've seen before. As the crimes take on a horrifying supernatural edge and a dark power emerges, it'll be up to the Irregulars to come together to save London and the entire world, too.
The cast:
The series has quite a cast with the majority having acted in some of the most-watched dramas of late, including  Northern Irish actor Thaddea Graham (Letter For The King, Us) as Bea; Darci Shaw (?Judy, The Bay?) as Jessie; Jojo Macari (Sex Education, Hard Sun) as Billy; Mckell David (Snatch, Damilola Our Loved Boy) as Spike and Harrison Osterfield  (Catch 22) as Leopold; ?Henry Lloyd-Hughes (?Killing Eve, The Inbetweeners, Indian Summers?) as Sherlock Holmes; Royce Pierreson (?Judy, The Witcher, Line of Duty) as John Watson and Clarke Peters (?His Dark Materials, The Wire, Three Billboards Outside Ebbing, Missouri) as The Linen Man.
Story inspiration:
"Our inspirations were things like The X-Files, where there are really exciting 'monsters of the week'," explained creator, writer and producer Tom Bidwell. "We also looked at a lot of horror films: Stephen King was a huge reference point for us. I think Stephen King has that kind of character fullness, weirdness, darkness but also the story is so important, it's not just about shocking people – it's about telling really good stories."
"I think we've tried to stay away from a lot of the tropes and Sherlock Holmes is not the main character either which is quite unusual for a show set in the Sherlock world. These two girls, the two sisters, are the heart of the story. The two main characters are Beatrice and Jessica and they're sisters. Bea is fierce, a natural leader and very stoic and Jessie is a bit of a space cadet, she's very emotional and overt. They lead 'The Irregulars' made up of Spike, Billy and then eventually a character called Leopold."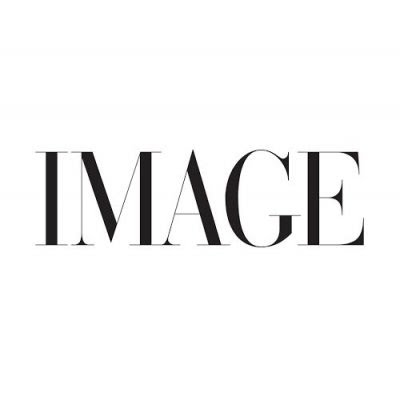 A twist:
It is a world you might know, but with some new elements added in.
"The crimes being investigated are very different because they're supernatural with elements of horror. The show goes into the world of spiritualism which is something Arthur Conan Doyle (the creator of Sherlock Holmes) was actually really interested in. We wanted to create a world in which the spiritual interest of Arthur Conan Doyle crashed into the logical, rational character of Sherlock, so really I'd say it's very different," he continued.
"I think the best TV experiences are when you immediately feel relaxed because you know you're in the hands of good storytellers. If you can pair that with a story that can subvert expectation – my best TV watching experiences have always done that, where I can't believe what's going on."
"I think the world has been so difficult and so challenging for a lot of people and I think actually we've relied a lot on stories and we've relied a lot on television for that sense of familiarity. What I really want from this is for people to be excited by it and for it to bring a little bit of joy, even if it's just during the time you're watching it and even if it's escapism because that has a lot of value in it at the moment. I hope that we can bring a bit of joy to people's lives."
THE IRREGULARS will premiere globally on Netflix on 26 March 2021.