With soon-to-be-three salons, a beauty brand and a little one at home, Kate Verling of Mink Hand and Foot Spa on mastering multitasking
Sponsored By
---
Sponsored By
"Working between several apps at one time is a gamechanger; it's convenient, fast and intuitive," says Kate Verling about running her growing beauty empire
"Hands-on" would be possibly the most accurate way to describe just how immersed Kate Verling is in business. Her family founded Mink Hand and Foot Spa ten years ago, bringing a whole new level of style, service and perfection to Ireland's manicure map. Now, with two recently reimagined salons, and a third opening this winter in Monkstown, Co Dublin, Kate is constantly on the go.
Extending beyond beauty services, Mink is also a beautiful beauty brand. "We launched Modern Rose last November; a collection of nine products that span across every day, body and home. We were particularly proud to see it come to life just in time for Christmas, especially after the year that was."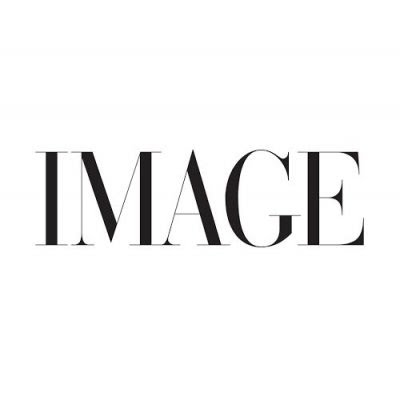 With multiple locations, as well as a new little arrival at home in the form of Alice, Kate's toddler daughter who was born in the first lockdown, Kate welcomes technology helps in all its forms. "I am terrible for always doing two things at once! To-do lists and more to-do lists. Slack is a digital management tool that I find really great for streamlining work communications between teams. And I'd also be a big fan of the Calm app – I try to do little mini 'time-outs' during the day to keep me focused on the task ahead as each day can be both busy and varied."
The Samsung Galaxy Z Fold2 5G has been a gamechager for Kate. "Being able to open multiple windows at once and view everything on a decent-sized screen is revolutionary, particularly when scheduling meetings. With the Fold2, I can chat, email, and have my calendar in view at the same time, so it's really fluent and easy. There's less risk of double booking and it saves me time when I'm working on the go. 
"I love the clean lines of the handset; the  exterior is sleek and then there's that wow moment when you realise it is in fact another screen!"
The Samsung Galaxy Z Fold2 5G is a handset that outperforms anything else in hand-held devices. Folded, it's a phone; unfolded, it's a full, seamless, 7.6 inch screen tablet, both ways it comes with a host of intuitive functionality, anticipating our needs and then going further. 
Packed with innovation, power, speed and style, the brilliant Galaxy Z Fold2 offers a new world of connectivity…
The two screens – outer and inner – work together or apart, with full 5G compatibility to ensure no waiting, no sticking, no spooling. Perfect for gaming, streaming, viewing, or operating as a mobile edit suite for studio-quality results.

Serving up a new standard of impeccable video and camera quality, the Galaxy Z Fold2 gives you the power to create content to pro standard; and when open, the inner, main screen is large enough to accommodate easy, faultless work. Preview selfies on the outer screen, shoot from a distance with the wave of a hand, share at the touch of a button.

Need to run a business from your pocket? Not a bother. The Galaxy Z Fold2 is the first handset to run up to three apps simultaneously on the same screen, so you can video call, check email and keep diary dates to view, all at the same time. 

Because long battery life is fundamental, the Galaxy Z Fold2 has a smart system to keep your handset running efficiently. Plug in for super-fast charging or use Samsung's revolutionary wireless charger for ease and speed. Out and running out? The Galaxy Z Fold2 also facilitates Wireless Power Share for and from other devices too. With so many options, you'll never be caught short again.

And all this springs to life with a fingerprint… yours! The Galaxy Z Fold2 is activated by touching a snug scanner, conveniently located, flush at the side of the device. It's as simple as adjusting your grip. Intuitive ease is matched with government-grade security, protecting your data as the Galaxy Z Fold2's operating system is protected by Samsung's super-secure Knox technology. 
It's also great for taking those mint, Mink mani-photos! According to Kate, "This summer is all about pared-back, clean colours with a little twist such as a peach or soft blue French tip. Pedis are a little bolder – bright pops of red and orange or pastels – people are looking for that cheer again! 
---
The Samsung Galaxy Z Fold2 5G is available in two premium colour options Mystic Black and Mystic Bronze, The Samsung Galaxy Z Fold2 5G is available from Samsung.com and Harvey Norman, RRP €2,099.