The Summer 2022 issue: meet the contributors
---
Meet the contributors behind the Summer 2022 issue of IMAGE, out now.

EVAN DOHERTY
Photographer Evan had picked up a camera by the age of 14, documenting the urban landscape and growing graffiti scene in Ireland in the late 1990s. His subject has changed since then, but the purpose stays the same. "I get to tell a story through my images. Whether it's a fashion story or documenting social issues, there is always a chance to learn as I photograph people and hear their stories." He photographed Cork singer Lyra for this issue. "She has great style, presence and personality, which always makes my job easy." Turn to page 74 to see the shoot.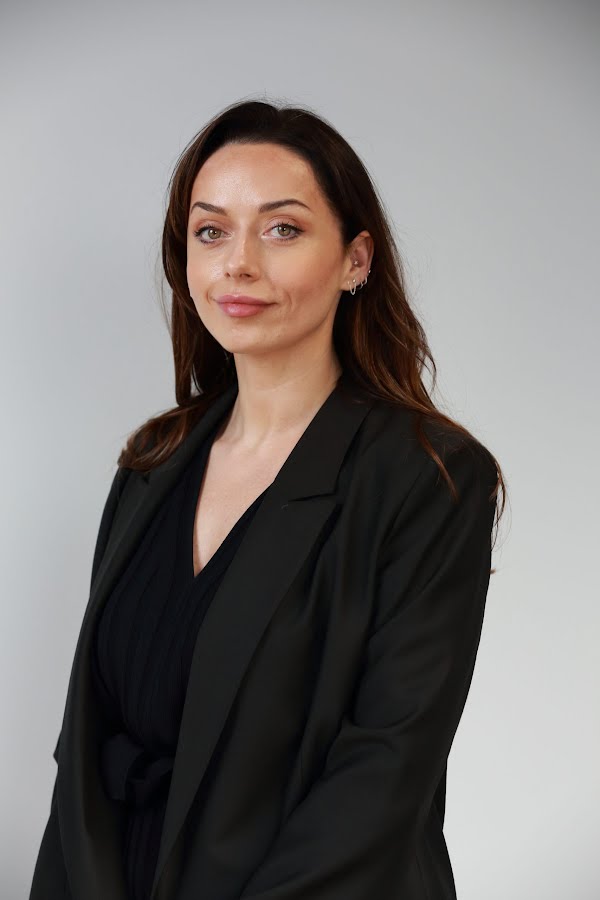 KATIE BYRNE
Writer and editor Katie loves "asking people nosy questions", and on page 90 she delves into the rarely talked about, and often complicated, relationship we have with money. "I've always been fascinated by people's financial personalities – how two people can earn the same amount of money, yet one lives paycheque to paycheque, while the other builds a tidy nest egg. We used to put this disparity down to a simple matter of poor spending habits, but the field of financial psychology suggests that it goes much deeper."
JAY DOHERTY
Jay loves the way photography allows him to both document and create something new. "It's an escape to a new world, a source of pure joy." Based in Donegal, he makes the most of the local landscape, "surfing, swimming, rambling the hills and cruising in our wee Bedford Bambi campervan". On page 128, he captures cancer survivor and amputee Nikki Bradley, and found himself "in awe of her resolve and perseverance".
Portrait by Doreen Kilfeather 
CIANA MARCH
Ciana's journey to styling started as a student in UCD, when her and best friend Becky Wallace started a blog called Concrete Collar, exploring the connections between fashion and architecture. "We were styling shoots using young graduates' collections in places of architectural interest." One of the things she loves most about her job is working directly with designers. "I learn about their collections and what drives them and translate this into a direction for the season." Turn to page 40 to see the shoot she styled with her father's impressive vintage denim collection, using friends and local West Clare creatives as models. "Working with supportive, like- minded people makes all the difference. I'm so grateful to everyone who gave their time so generously."
Portrait by Bríd O'Donovan
AINGEALA FLANNERY
A career in journalism means she may have always written as part of her job, but the move to "writer" is a recent one for Aingeala, as she explores on page 87. Aingeala thinks it all started with compositions in primary school. "Our teacher, Sister Agnes, was very encouraging. I embellished my compositions with imaginary pets and friends to impress her. My mother read them and told me to stop telling lies, which was ironic because she's never been one to let the truth get in the way of a good story." The move from non-fiction to fiction feels freeing to her. "There's a sweet spot you hit when you get under the skin of a character or a story, and that's what I'm chasing all the time. I've worked as a journalist for over 20 years, yet it feels like the most truthful things I've written have been fiction."

Indulgent Reading
Subscribe to IMAGE for perfect indulgence reading at just €99 per year.
As well as being the first to receive our magazines and having the latest issue delivered to your door, IMAGE Print & Premium subscribers have first-look digital access to the issue, exactly as it appears in print, which you can revisit at any time.
Four issues of IMAGE Magazine and two issues of Image Interiors delivered to your door.
Access to all daily premium articles from Ireland's leading contributors
Digital versions of all magazines. Read IMAGE and Image Interiors exactly as they appear in print.
Bespoke weekly email, rounding up the best content exclusive to subscribers.
A luxury gift from The Handmade Soap Company, worth €60*.
If you cannot find the latest issue in your local shop, make sure to visit image.ie/magazine to buy your copy and have it delivered to your door, anywhere in the world.
---
*Terms and conditions apply. Offer available only while stocks last on gift advertised (ANAM Candle and ANAM Body Oil). The gift is only valid on postal addresses to the Republic of Ireland. Please allow 28 days after you subscribe to receive your gift. IMAGE Media reserves the right to vary their prices from time to time and any price adjustments will be advised.