Afghanistan: Once again women are the victims of men's wars
---
As the Taliban's return haunts Afghanistan, forces are taking a lot more than just territory, writes Amanda Cassidy.
In the past week, the Taliban has taken over nearly every major city in Afghanistan.
On Monday, forces swept into Kabul, and Afghan President Ashraf Ghani fled the country.
As thousands tried to flee the country, Taliban militants then opened the doors of the prisons and released thousands of prisoners.  Women were sent home from work, and girls removed from schools.
Medical facilities have been destroyed, civilians killed and already thousands, petrified of what Taliban rule will mean, are displaced.
In some cases, there are claims that the Taliban is forcing women in the villages it conquers to marry its unwed fighters (though the group denies this allegation).
"We don't count because we were born in Afghanistan"
There is no doubt that the fallout for women has been catastrophic. Amid the chaos, a video went viral. Posted by Masih Alinejad, an Iranian activist, the unnamed girl is filmed crying in despair at the world's treatment of her country.
"We don't count because we were born in Afghanistan," the girl says on the clip. "I cannot help crying," she adds. "No one cares about us. We'll die slowly in history."
"We do not count because we were born in Afghanistan . . . We'll die slowly in history." I am heartbroken. The women & girls of Afghanistan have been abandoned. What of their dreams, hopes? The rights they have fought two decades for? #PrayforAfghanistan pic.twitter.com/Os6aSRv5RK

— Khaled Hosseini (@khaledhosseini) August 14, 2021
Condemned
Internationally, the move has been condemned. Joe Biden came under criticism for what was perceived as something he knew was coming once the US troops had pulled out.
The founder of the Afghan Women's Network told RTE that the US president's comments that the Taliban takeover of Afghanistan was "quicker than expected" was telling. "Please tell me what is he saying to the people of the United States. Is he saying; 'We go into a country, we stay there for 20 years, we get the women on their feet, we get the country on its feet… and then at the end, we run out and we expect it to fall in the hands of the people that we've been fighting for 20 years?"
In Ireland, already the government has announced it will allocate 150 humanitarian visas for Afghans, who want to leave the country, in addition to 45 visas already approved under the Irish Refugee Protection Programme in recent days.
Under the Taliban rule from 1996 until 2001 women were largely confined to their homes. Although insurgents claim greater moderation in recent years, many remain sceptical.
Today, a member of the Taliban's cultural commission said, however, that they would be considerably more progressive – especially when it came to women. "The Islamic Emirate doesn't want women to be victims," Enamullah Samangani told PA today. "They should be in government structure according to Shariah law."
New generation
But scepticism remains, despite the fact that there is a new generation of Afghan women today who can't remember what it was like to live under the Taliban. "They are full of energy, hope, and dreams," one woman told The Atlantic, "They're more alert. They're communicating with the world. It's not Afghanistan that was burned in a civil war. It's a developed, free Afghanistan, with free media, with women."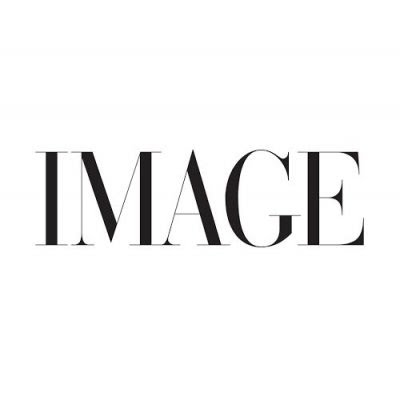 Already many of these brave women are standing up to fight to prevent a return to the old rule. BBC correspondent Richard Engel posted a video to Twitter showing a group of women protesting over the action.
Brave Afghan women protesting for their rights in Kabul. "Work, education and political participation is every woman's right" pic.twitter.com/BEW4aXNjEp

— Richard Engel (@RichardEngel) August 17, 2021
American offices have oft pointed to the gains of Afghan women and girls as proof of the success of the nation-building endeavour – they make up 40% of all students and have been involved in Olympics and robotics teams. But it's been fleeting and unevenly distributed. In Taliban-controlled areas, women's education is extremely restricted, if not nonexistent and education centres were frequently the targets for attacks.
But conflict is never going to be a good way to achieve human or women's rights. War has continuously fueled more war, eventually undermining any humanitarian achievements. This week is a testament to that. Education opportunities, cultural shifts, employment and health care have benefited some, but according to a US watchdog report. 'Afghanistan remains one of the most challenging places in the world to be a woman.'
Impossible choice
But it isn't for lack of trying.
Over the past two decades, since the US toppling of the Taliban, Afghan women activities and community leaders have been fighting for progressive rights for women and girls. The fear is that all that work will be overshadowed, that they must now decide their own fate – to stay and fight the cause or to seek safety elsewhere. That's the devastating part – the unravelling of a hard-fought-for mission.
38-year-old Ziagul from Bamiyan told The Guardian that for years she knew the Taliban used women as "weapons of war".  "They had raped women. This fear has always been in our minds. That's why we ran away, to prevent this from happening again," she says. In fact, many now fear that the Taliban are more violent than in the 1990s. One Afghan sociologist explained that "much of the recent wave of displacement across Afghanistan has been caused by the fear the Taliban have created about how they will treat the survivors."
With the withdrawal of foreign forces and the rise of the Taliban, many women who've now become breadwinners for their families will be unemployed.
In a choice between standing up for their country or keeping their children safe, many of these women's fate is already sealed.  Rahima, who has seven girls, explains to The Guardian, that impossible choice.
"I'm tired of running. Of not ever feeling safe. Now I have to worry about the fate of my own daughters. I worry my daughters will never know peace."
The world is moving backwards once more.