A film festival director, art teacher and momager (by her own description!), Jayne Foley has been running the Fresh International Film Festival for close to 27 years now – growing it from a tiny Limerick VHS project into an internationally acclaimed event for young filmmakers from across Ireland and the world.
Did you always want to be a film festival director?
Growing up I absolutely loved going to the cinema – the total escapism of it, the lights going down and the palpable excitement as the screen then lit up and the story unfolded. I loved coming-of-age movies like John Hughes' The Breakfast Club and later still I delved back into classics like Truffaut's The 400 Blows. Marrying that interest and my teaching job naturally led to developing a film festival with young people at its core.
In college, I studied… Art; I went to Limerick School of Art and Design and ended up getting a Degree in Ceramic Design. I then did a Higher Diploma in Art and Design Teaching and then a few years later (being a sucker for punishment!) completed a Master's in Art Education. I absolutely loved art college.
My most formative work experience was… working as an art teacher in many different school settings. Without sounding corny, a teacher can really make a difference. I love the way the art room in schools can become an open space for young people to hang out, be themselves, and do something different.
My first real job was… stacking shelves in a local supermarket – a rite of passage that has to be done!
The most invaluable thing I learned early on in my career was… trust your instinct and don't be afraid to put your ideas out there. Fresh Film began as the  Irish Schools Video Competition twenty-seven years ago, when the only way of making home movies was on your parent's camcorder. We had no clue as to whether it would take off or not and had no money to make it happen. But if you build it, they will come…
A common misconception about what I do is… that running a festival or event is exciting or even glamorous. Really, there are a lot of mundane tasks to get through before hosting any event. From basic planning and scheduling down to health and safety, there are a lot of elements to be taken care of before we get to the exciting part of seeing the young people's films.
My main responsibility in work is to… ensure that every young person who gets involved with Fresh is supported and gets an opportunity to be the best they can be on their filmmaking journey.
Do you have a career mentor or someone you look up to/seek advice from?
I used to have a great tutor in college called Kieran Meagher, who was very practical but also had a great vision for what an educator could do. Sadly he has passed on, but I remember lots of the things he said and they still remain relevant to me.
Could you be this year's Businesswoman of the Year?
The biggest risk I have taken in my career so far is… hmm, I prefer to think of things as calculated gambles!
I wake at… 7am and usually I'm up and out the door by 8am.
The first thing I do every morning is… the radio alarm switches on and Morning Ireland serves up the troubles of the world!
My morning routine is… take out the dog (that's Leo, my baby now that my real baby has gone to college), then skincare, makeup, breakfast (favourite meal of the day) and I plan a list of what to do for the day. I'm probably a morning person in terms of work and energy. I have a long but beautiful rural commute and my brain is going full speed with all my ideas and things I have to do for the day. I've actually had some really good ideas while driving!
I can't go to work without… a cup of tea and I'm set up for the day.
I travel to work by… car. I live in the countryside and on a fairly quiet road. If I'm lucky I might avoid the cow jam.
On an average workday I… depending on the time of year,  it could be anything from teaching my great bunch of art students at Limerick College of Further Education to watching hours of films made by young filmmakers. This year we have over 1,400 films to watch from across the globe.
I break for lunch at… I've been a vegetarian for thirty years, so If I get time, I love to go to the great Grove Restaurant in Limerick for a snack.
The most useful business tool I use every day is… an Apple pencil and an iPad. I tend to use these for handwriting and drawing.
I save time by… accepting that there's never enough and not wasting it by worrying about it!
The most challenging part of my day is… trying to reach an accommodation between what has been achieved and what remains to be done. We can be overwhelmed with work, but at a certain point, we need to leave it all for tomorrow. I guess we need to be disciplined about work and home time and keep them separate, as far as possible.
I usually end my day at… 10:30 p.m. I'm probably on my computer too late, but at the end of the day, I switch over to a book. I always have one on the go. Most recently, I loved Such a Fun Age by Kiley Reid and Idol by Louise O'Neill. I am currently making my way through Paper Palace by Miranda Cowley Heller.
After a long work week, I destress by… singing in a choir at The Source Arts Centre in Thurles. There are about forty people in the group and we sing non-religious works – pop, rock songs, etc. It's a great way of clearing your mind (and lungs!) and it's really invigorating. There are loads of choirs across the country and I'd recommend people check out one if they want to try something new.
The accomplishment I'm most proud of is… seeing some of the young people who were involved with Fresh as teens, now making their own work as adults. Recently I went to see Let The Wrong One In, a brilliant comedy horror directed by Conor MacMahon who was a winner at Fresh in one of the first years of the Festival. Fresh also had an Oscar hopeful with director Vincent Lambe in 2019 who was up for Best Short Film that year. It's lovely to see people making great strides with their work and knowing that perhaps some of the early encouragement came from us at the Festival.
If you want to get into my line of work, my advice is to… work on events yourself. Start on a small public event in an area you might be interested in – whether that's arts, entertainment, social or sport, etc. Every event has a set of activities attached to it; from the practical running of the event to choosing the people involved, right through to health and safety and marketing etc. Having a goal identifying what you want to achieve will guide you. Then, working backwards from that, you will need to identify the individual steps needed to achieve the goal.
At the moment I'm working on… the Fresh International Film Festival 2023. It's our 27th year and our main event – Ireland's Young Filmmaker of The Year Awards show – will be screened on RTÉ in April. It's like an Oscar ceremony featuring the best work from Irish and International young filmmakers from the past year. It's so exciting for young aspiring filmmakers and we can't wait for everyone to watch it! It will air on RTÉ 2 on Wednesday, 12 April at 7pm.
Have you entered the IMAGE PwC Businesswoman of the Year Awards 2023?
Our nominations are now open and we encourage you to put yourself or another inspiring business woman in your life forward for any categories where your/their business skills match our criteria. Who knows – you could be the next winner!
Nominations close Friday, March 3rd.
For criteria & eligibility, please visit here.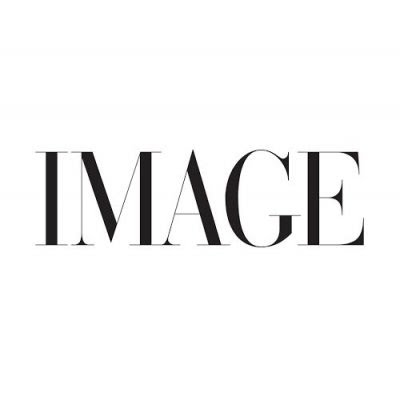 Tickets
Early Bird tickets are now on sale.
For terms & conditions, please visit
here