Criteria & Eligibility
THE IMAGE BUSINESSWOMAN OF THE YEAR: ENTREPRENEURSHIP
Nominees should be switched-on entrepreneurial Irish women, based in Ireland or overseas, with expert business acumen, who've developed an innovative idea (either a new product or service) from initial concept to commercial success. The business must be in operation, with filed accounts, for a minimum of three years, with nominees demonstrating a higher propensity for risk, innovation and achievement, along with quantitative evidence of success and growth.
THE IMAGE BUSINESSWOMAN OF THE YEAR: YOUNG BUSINESSWOMAN (UNDER 35)
Nominees must be Irish women, based in Ireland and under the age of 35 on December 31, 2023. They should be inspiring achievers with a great track record of success, including at least three years industry experience and/or three years at the helm of their own business, who also show huge promise in their chosen field. In order to qualify, candidates must have at least one year's filed accounts for the business venture they enter with.
THE IMAGE BUSINESSWOMAN OF THE YEAR: MANAGEMENT PROFESSIONAL
Nominees should be resident in Ireland or working overseas, working at a senior level in their organisation. They should be involved in planning, organising, staffing, leading, directing or controlling an organisation, with at least six years experience in their industry, and/or at least two years in their current organisation. Industry sectors considered within this category include finance, marketing, retail, technology, medicine, legal and media.
THE IMAGE BUSINESSWOMAN OF THE YEAR: START-UP
Nominees should be enterprising Irish businesswomen, based in Ireland or overseas, who have established a start-up company since January 1, 2021. Nominees must have filed accounts for at least one year with measures of success including percentage increase in turnover; increased distribution channels, etc. While judges will take particular note of the challenges that the nominee has overcome to date, applications should also include evidence of the business's potential growth and viability in the longer term.
THE IMAGE BUSINESSWOMAN OF THE YEAR: CREATIVE INDUSTRY
The winner of this category will be an Irish woman who's a proven achiever, having forged a successful career in Ireland and/or overseas through pursuing her creative passions. The areas of expertise may include fashion (design including clothing, footwear, accessories, millinery; boutique owners; fashion distributors; stylists etc); beauty (salon owners, product development and distribution); design (industrial, graphic, interiors, visual); and art (artists, gallery owners).
THE IMAGE BUSINESSWOMAN OF THE YEAR: CEO
We're looking for successful Irish businesswomen, working in Ireland or overseas, in the position of Chief Executive Officer, or equivalent, in an Irish or international organisation. Nominees should have occupied their current role for at least two years, with a considerable career story and biography. Measures of success include a significant contribution to company growth and expansion, regardless of business type underpinned by strong commitment to diversity and corporate social responsibility.
THE IMAGE BUSINESSWOMAN OF THE YEAR: DIGITAL & TECHNOLOGY
This award will recognise Irish women, home-based and abroad, in the worlds of technology and the digital space. Acknowledging innovation, passion and achievement, the winner shall stand out in her field; a game changer in the twenty-first century who has at least three years industry experience. The winner may be a professional, entrepreneur or employee working at senior management level in the tech/digital world with financial success to back up her achievements to date.
THE IMAGE BUSINESSWOMAN OF THE YEAR: SUSTAINABILITY 
As the Environmental, Social and Governance message becomes more integrated into all facets of life and business, we want to recognise the individual who has, in the past 12 months (March 2022-March 2023) made a meaningful difference to environmental impact. Our winner will have not only the credentials, but also the experience and tangible output to demonstrate their expertise and influence. Candidates for this award can be self-employed, part of an organisation, an academic, or work on a consultant basis. 
THE IMAGE BUSINESSWOMAN OF THE YEAR: SOCIAL ENTREPRENEURSHIP
We're looking for an inspirational business woman working in the voluntary or not-for-profit sectors, who has occupied her current role in Ireland for a minimum of two years while further industry experience is an advantage. The successful nominee will demonstrate the use of entrepreneurial principles to organise, create and manage a charitable venture to achieve a desired social change. The main characteristics the judges are looking for include innovation, passion, resourcefulness and risk-taking. This category is open to all registered charities, non-governmental organisations, charitable foundations, community projects and/or social enterprises of any size. 
*(NEW) THE IMAGE BUSINESSWOMAN OF THE YEAR: FAMILY BUSINESS 
This award recognises an outstanding woman who demonstrates significant achievements in a family business. If you are a founder or  have succeeded into the business and hold a key leadership role in the organisation and have been involved in it for at least five years, you are eligible for this category. Judges will be looking for someone who can demonstrate how their skills, savvy and values have contributed to the success of the business. 
*(NEW) THE IMAGE BUSINESSWOMAN OF THE YEAR: DIVERSITY & INCLUSION 
We are looking for a woman whose outstanding performance has made a genuine/demonstrable difference to the equality, diversity and inclusion agenda. This is a woman who uses her voice and influence for positive change and/or whose leadership means workplace equality goes beyond policies and practices to run through the heart of their sector, organisation or project. The winner will be able to demonstrate how their work will leave a lasting legacy for positive change. We recognise achievement across all strands of diversity, such as race, age, disability, gender identity and belief.
NOMINATIONS
Our nominations are now open and we encourage you to put yourself or another inspiring businesswoman in your life forward for any categories where your/their skills match our criteria. Who know – you could be the next winner at the IMAGE PwC Businesswoman of the Year Awards!
Nominations close Friday, March 3rd.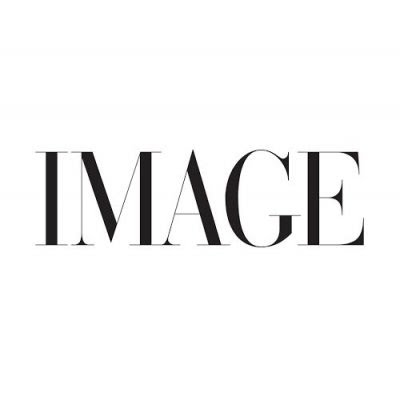 If you have any questions or require any assistance, please email [email protected]