From playing hopscotch on Drury Street to leading a €56m business. This is one woman's story…
---
Eva Pau, Image Businesswoman of the Year 2022
As a child, Eva Pau, commercial director of Ireland's Asia Market, bemoaned that she had to go to school seven days a week, but her enterprising parents argued that they also worked seven days a week, so fair is fair. Today, she pays homage to the heritage of hard work she inherited.
It was a whirlwind for Eva Pau after she won the IMAGE PwC Businesswoman of the Year Award in 2022. "It was really huge and such an honour to be recognised by all the team at IMAGE, the judges and nominees. The response has been phenomenal," she shared, not long after the ceremony last April.
Asia Market started as a modest family business and grew over 40 years to include the original Drury Street store, a large outlet in Ballymount, a thriving online store, and restaurant Duck. With a turnover of €56 million, Asia Market is Ireland's largest Asian food importer, distributor and retailer, with over 160 multinational employees.
Eva recalls her early years, sitting under the counter and chatting to customers in the Asia Market, as her parents Helen and Howard Pau worked. "At the time, on Sundays, nothing opened here, but we would still open. I would be playing hopscotch and with cardboard boxes on Drury Street."
The value of hard work was instilled in Eva from a young age. When she asked her parents why she went to school seven days a week, learning Chinese at the weekends, her dad replied, "Well, we're working seven days a week."
'A real inspiration' 
Eva attributes her work ethic to her parents, who are still working in the family business. "My parents are very humble and have taught me to be humble. After the shock of winning the award, I think back to what I've done over the last ten years. Winning the award has made me reflect on the journey, to see the steps that we've taken." Eva describes her mum as "a real inspiration to me. So fast and efficient, a great approach to the work. She's always there, still so hard working, really encouraging me for all the new projects I'm embracing."
Could you be this year's Businesswoman of the Year?
Eva's dad loves travelling to "suppliers, their factories, to source new products and brings the information back to us. I sometimes accompany him on a few trips per year. There's so much to learn."
Hong Kong skyline
Eva's Chinese heritage has always been important to her. "Dad always was quite patriotic. He would bring me back to Hong Kong and China at a young age. I would know that my heritage is Chinese." Eva recalls how her dad "opened her eyes" during these exciting trips. "I was in love with the skyline of Hong Kong."
Today, Eva is a board member of DublinTown, on the Advisory Council of the Trinity Centre for Asian Studies, vice chair of the Chinese Society of Ireland, and an honorary member of the Chinese Trinity Alumni Committee.
Growing up, Eva spoke Cantonese at home and English at school. She has fond memories of Irish dancing lessons and the surprised look from the bean an tí when as a teenager she spoke Irish in the Galway and Donegal Gaeltacht.
Eva then gained her master of arts in information and communications technology at Trinity College Dublin and her master of science in information technology management and organisational change at Lancaster University. She then worked for international financial institutions in Hong Kong. Joining her parents on a visit to a supplier in Malaysia reignited her interest in the family business, so she returned to Dublin.
Since then, Eva has been at the helm, developing a brand, diversifying the products, reorganising the layout to make it more appealing and accessible, expanding to a second location in Dublin 12, and modernising the shopping experience with an e-commerce platform. Eva also opened the restaurant Duck on Fade Street, because she wanted to offer authentic Hong Kong-style barbecue meats and encourage people to try foods outside their comfort zone.
The response to my win was phenomenal...I was in shock.
Speaking at the IMAGE PwC Businesswoman of the Year Awards 2022, Eva said: "I really am in shock – there are so many amazing women who have been nominated in this category, and it really means so much to me. From day one, when my parents started from a really small store on Drury Street, I saw how hard-working and dedicated they are. Their work ethic has really inspired me to be like them and to carry on the business."
'Passion for the industry'
With Irish food shoppers developing an adventurous palate, Eva sees the increase in demand for Asian food products. "A lot more people are travelling to Asia. I meet people in store who have been to Thailand, and they would look for raw ingredients for making their own curry paste. It's amazing to see the change in the Irish people's palate for Asian food. You see so many trends, what people like to buy."
Judge Bobby Kerr commented on Eva's "drive, ambition, and tenacity" while judge Laura George recognised Eva's "hard work, quiet determination, and above all, laser focus". Eva explains that her commitment comes from enjoying the work. "My drive comes from passion for the industry. This drives and motivates me a lot. I love what I do."
Eva's already thinking of new goals for Asia Market. "We still have a lot more development to do, more spaces to create, new food ideas to bring to Ireland. Pre-Covid, I was travelling a lot, and there are lots of food ideas in my mind." Eva also plans on growing and diversifying the homeware range, offering a piece of Asia in Ireland.
When & Where
When: Friday, April 14, 2023, from 6:30pm until late
Where: The Clayton, Burlington Road, Dublin 4
Dress Code
Black Tie
Shortlist
The IMAGE PwC Businesswoman of the Year shortlist has been announced! Visit here for the shortlist.
Tickets
How to register: You can purchase a limited number of early bird tickets below:
If you would like to pay via invoice, please email [email protected].
For terms & conditions, please visit here.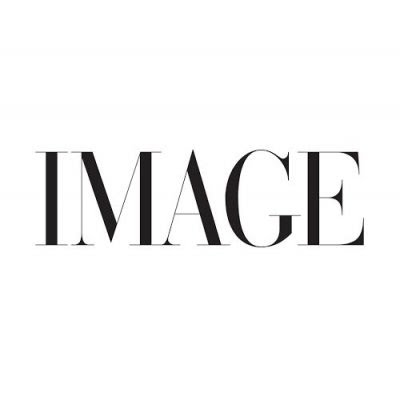 ---