---
Work Rest Slay is a monthly podcast hosted by our Contributing Editor Melanie Morris, who speaks to some of the most compelling Irish and international people in business, spilling the truth on the real secret sauce for a successful career.
Our next business podcast in the series launches on Saturday, October 8, 2022, and features Eva Pau, commercial director of her family's business, Asia Market, and this year's IMAGE PwC Businesswoman of the Year.
Work Rest Slay: Episode 14
In conversation with Melanie Morris, Eva shares how she expanded her family's Drury St shop to include a second location in Ballymount, an online store and a restaurant, Duck — an achievement that's seen a €56 million turnover. Humbly, she credits her parent's hard work ethic and dedication, which they have ingrained in her from a young age.
Work ethic
Since she was a child, Eva can remember her parents' devotion to the family business. Open seven days a week, Eva recalls long days spent in the Dublin supermarket.
"I grew up in Asia Market. Being a start-up business, my mom brought me to the store all the time and worked and minded me at the same time. I remember I had a little fort underneath the till and I'd sleep, eat or play there."
Her family's lives centred around the business, and Eva reflects admirably on her parents' drive – a trait she has gratefully inherited and applied to her own career path as well.
"I remember asking my dad why we opened seven days a week, and I know there is work ethic there. He said that the restaurant owners and takeaways were closed that day, so this was the best day they could shop at our store."
Growing the brand
Eva went on to complete two masters in information and communications technology and organisational change, working at international financial institutions and honing her skills before returning to the family business.
She helped develop Asia Market's brand, diversified its products, reorganised the shop's layout and expanded to a second location, restaurant and e-commerce platform. Now, Asia Market is Ireland's largest distributor and retailer.
"When I was young, all our holidays and trips were visits to suppliers and I didn't really think about it that much. I was just happy to be out and about and spend time with my parents away. My dad has such a passion, wherever we go we go into supermarkets to check the back of the packaging to see where it comes from. I can spend hours in a supermarket.
"So, when I returned to Ireland, it did feel like second nature to me [to join the family business] and that I was meant to do this. It is a real passion and interest."
For more on Eva's career journey, listen to the newest episode of Work Rest Slay below:
Eva Pau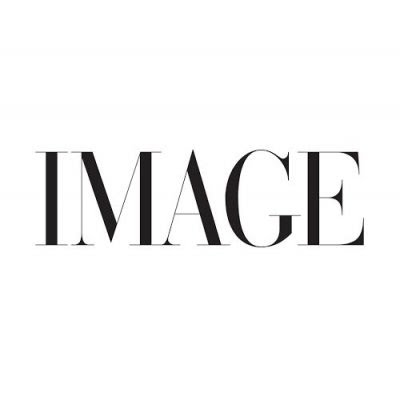 Eva is proud of both her Chinese heritage and Irish upbringing. Growing up, she spoke Cantonese at home and English at school. She also has fond memories of Irish dancing lessons and spending time at the Galway and Donegal Gaeltacht.
Eva gained her master of arts in information and communications technology at Trinity College Dublin and her master of science in information technology management and organisational change at Lancaster University. She then worked for international financial institutions in Hong Kong before returning to Dublin and joining the family business, Asia Market.
Since then, Eva has been at the helm, making key decisions as Commercial Director that focus on brand development and product diversification. She has helped expand to a second location in Dublin 12, opened the restaurant Duck on Fade Street and modernised the business with an e-commerce platform.
Most recently, she was crowned as IMAGE PwC Businesswoman of the Year 2022, where judges praised Eva's "drive, ambition, and tenacity" as well as her "hard work, quiet determination, and above all, laser focus."