Irish women in film: Margot Cullen, production designer and set decorator
---
The art of filmmaking takes a village – working alongside the writers, actors, directors and producers is a slew of people collaborating to bring a production to screen, and Ireland is home to some of the world's most talented crew members. Here, we introduce you to just five of them – all creative women who work hard at what they do every day. Meet Margot Cullen, production designer and set decorator.
Photography by Doreen Kilfeather.
With knitwear and porcelain designer Cyril Cullen for a father, and a childhood surrounded by antiques (her family moved to Farney Castle in Tipperary in 1995), Margot Cullen has always loved "items that have an age to them and a story to tell. "My mam and dad's appreciation for craft and design informed me as the set decorator and designer I am." She took a "scenic route" into film.
"I studied architecture and worked in that field for a number of years, but felt I needed something that would get my pulse racing. I moved to Berlin and while there, got a job with the Interfilm Short Film Festival. I was watching animations and short films, and it made me want to get into the actual making of film. I did a master's in multimedia in DCU, and threw myself into the filmmaking module. My architecture degree was a brilliant basis for everything I'm doing now. It taught me to think three dimensionally, appreciating materials and textures, and the evolution of design."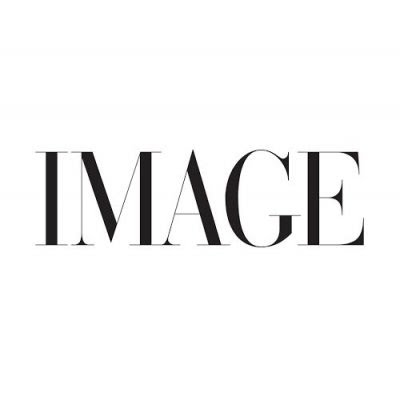 Today, Margot has several credits to her name under the title of production designer, including the acclaimed Irish language feature Foscadh, directed by Seán Breathnach, which hit cinemas mid-March. Next up is The Wonder, for which Margot was set decorator. "It's set in Ireland after the famine, so I wanted to keep the sourcing of props local. Some of the furniture of the time is no longer available, so I had pieces made, like a dresser with a chicken coop in the base because back in the day, people would bring their chickens indoors. With a period piece, you're constructing everything from scratch because it doesn't exist, and you're making it look authentic. We also had wet plate photography done. That photograph might only be on screen for two seconds, but in order to create these beautiful props that have that authentic look, you have to slow things down a pace." She says writer Emma Donoghue was really interested in the items in the props room, and Margot was delighted to talk her through each one, and the craftspeople behind them.
For anyone who's unsure what the difference is between the job of production designer and set decorator, Margot breaks it down simply: "The production designer oversees the entire look and feel of the production, creating the world from scratch, and that includes the architectural design. The set decorator then looks into the nuances of that world, sourcing the props while also looking at colour palettes for walls and things like that. You're trying to empathise with what would inhabit your character's world. It's a constant, collaborative dialogue between the director, production designer, director of photography… We're all trying to paint with light, capture it and manipulate it to create a mood."
Her latest project saw her filming in South Africa for 20th Century Studios' Darby Harper Wants You to Know. "It's set in California, very upbeat, the colour palette bright and bold."
What are her thoughts on the landscape for women in her field? "There are some amazing production designers and set decorators blazing a trail and great supports like Women in Film and Television Ireland and Screen Ireland who are interested in raising the visibility of women. This is an industry that really rewards hard work, dedication and talent."
Photography by Doreen Kilfeather. This article originally appeared in the Spring issue of IMAGE Magazine.