Irish women in film: Annie Atkins, graphic designer for film
---
The art of filmmaking takes a village – working alongside the writers, actors, directors and producers is a slew of people collaborating to bring a production to screen, and Ireland is home to some of the world's most talented crew members. Here, we introduce you to just five of them – all creative women who work hard at what they do every day. Meet Annie Atkins, graphic designer for film.
Photography by Kalie Reid.
Anyone who's seen a Wes Anderson film in the last decade will be familiar with Annie Atkins's work. A designer with a passion for taking the slow approach, creating graphics and props that illustrate real craftsmanship, she left her job in advertising 15 years ago to lend her talents to filmmaking. Her first gig was designing props for TV series The Tudors in 2008. Word of mouth spread and Annie's work was noticed by directors and production crews wanting to add that authentic touch to their sets.
Regardless of demand, Annie treats every project like it's her first. "Every film is a new experience – a new period, new genre, new tone of voice. You're making things you've never made before."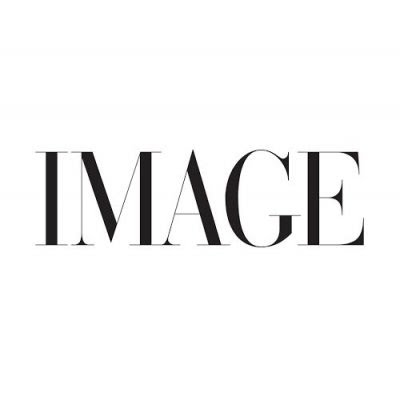 The last two years have seen Annie as busy as ever. She designed the graphics for Wes Anderson's The French Dispatch, Steven Spielberg's West Side Story, curated an event for the Guinness Storehouse, and had her second baby. But when you get a call from Spielberg's team, you don't deliberate over an opportunity like that. "I was never going to say no to that project. West Side Story was my favourite musical."
For the film, set in 1957 New York, Annie created additional graphics. "I love 1950s/60s graphics because they're usually hand lettering, and we were doing a lot in Spanish." She researched New York street photography from that period. "In the background, there are loads of signs for shops and markets. None of these would have been created digitally or using typefaces, they would have been made by shop owners." Her love of hand- painted signs she attributes to her upbringing in Wales, where her dad was a graphic designer and her Irish mum was an illustrator who made signs in their village.
Annie is keen to share her knowledge with others. She published her book, Fake Love Letters, Forged Telegrams, and Prison Escape Maps: Designing Graphic Props for Filmmaking, in 2020, offering an in-depth look at the work behind creating graphics for film. "It's such a niche area. You can't really go and study graphics for filmmaking. I find design students or commercial graphic designers don't really know it's an option as a career. I love teaching about what I do."
It's also another area of filmmaking that's invisible to the viewer but so important because people like Annie are creating that world for the actors. "A lot of what we make is never really seen by the audience. It's in the background, but it's to do with creating a set, and then when the cast arrives, they're hopefully transported to this other world we've created."
For a Wes Anderson film like The Grand Budapest Hotel (for which her team won an Oscar in 2015), Isle of Dogs, and The French Dispatch, which are all a real homage to design, she takes a different approach. "For The Grand Budapest Hotel, the graphics were almost like a character. I take a lot of direction from Wes Anderson when working on one of his films. He does something so special with each one. I never know what it's all going to look like until I sit down in the cinema."
Collaboration is key. "Filmmaking is like a machine, and we're all cogs that work together. Sometimes I'm making something for the set decorator, other times it's for the director, art director, production designer, prop master or costume. That's the great thing about film – you get to work with people from all walks of life with different skill sets."
While she takes a slow approach to graphics, Annie's workload continues at a pace – for 2022, she's already been working on the title design for Mr Malcolm's List as well as Sally Rooney's Conversations with Friends, directed by Lenny Abrahamson, and Nancy Harris's The Dry, all out now or due for release in the coming months. We can't wait.
Photography by Kalie Reid. This article originally appeared in the Spring issue of IMAGE Magazine.