Are you a new startup or an SME looking to scale up? These 3 industry leaders could make all the difference to your bottom line
Sponsored By
---
Sponsored By
At this year's IMAGE Business Summit, we welcome three Irish industry leaders to 'The Experts' Chair', where they'll discuss the ins and outs of scaling your business.
The virtual IMAGE Business Summit is just around the corner, taking place on Wednesday, October 20 and Thursday, October 21. It will feature a range of exciting masterclasses, panels, keynote addresses and more.
One of the most anticipated events in the line up is 'The Experts' Chair', where IMAGE Media's Contributing Editor Melanie Morris will talk to Irish business experts about the best ways to start scaling your business.
If you are thinking about launching your own business or are an SME in need of tips on how to take your company to the next level then look no further…
Scaling Business: The experts' insights
Panel discussion with Eddie Shanahan, Sheelagh Daly and John Paul Scally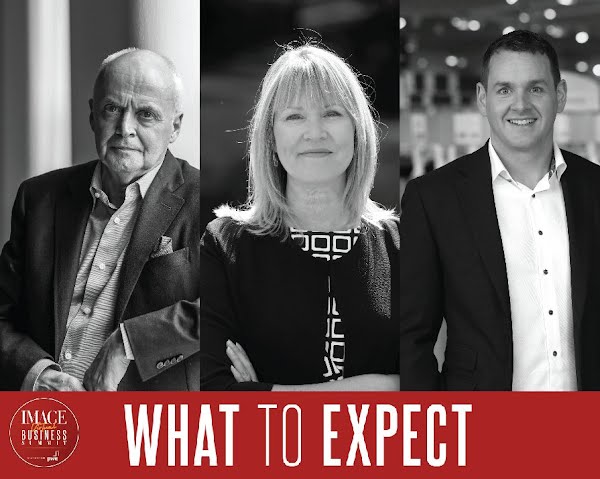 The Experts' Chair will take place on the second day of the IMAGE Business Summit — Thursday, October 21 at 11.30am.
The ultimate mentorship session will feature tips and insights on how to finance, develop and up-regulate your idea from the expert panelists. 
With ample experience working alongside various small businesses, the panel includes Eddie Shanahan (Consultant to Fashion, Retail & Craft Sectors), Sheelagh Daly (Entrepreneurship Manager, Enterprise Ireland) and John Paul Scally (CEO, Lidl). 
Shanahan, Daly and Scally all have the ability to change business trajectories through their funds, competitions and contacts, a network that they have built with experience, skill and strategy.
They will share the steps they took to create this community and share how small businesses, startups and entrepreneurs can find similar support, specifically when it comes to financing, mentorship and networking.
Building this support system is crucial to scaling your business and remaining profitable no matter what life throws your way.
Packed with expert tips on how to take your company from zero to hero, this is one session you do not want to miss! To find out more and to speak to these experts virtually, sign up now for our IMAGE Business Summit as tickets are selling fast.
WHEN: Wednesday, October 20 and Thursday, October 21
WHERE: From the comfort and convenience of your own home or office
HOW TO ACCESS: General Admission Tickets are €75. Register below and receive an email with the virtual access link just before the event on October 20.
Did you know that IMAGE Business Club members receive COMPLIMENTARY access to the IMAGE Business Summit as part of their membership? Join the club for €246 now to claim your complimentary ticket!
xxx
IMAGE Business Club members, claim your complimentary ticket HERE!
Meet the panel
Eddie Shanahan, Business & Product Development and Consultant to Fashion, Retail & Craft Sectors
Eddie Shanahan specialises in business and product development for the fashion, craft and retail industries. His clients include designers, retailers, state agencies, blue chip corporations and emerging talent in both the Irish and international marketplaces.
He is Chair of the Council of Irish Fashion Designers and is a regular commentator on business and lifestyle issues in print and broadcast media. Eddie founded the CREATE Project with Brown Thomas to identify and support Irish talent.
Sheelagh Daly, Entrepreneurship Manager at Enterprise Ireland
Sheelagh worked in hotel management in London and Ireland for over a decade after graduating from Shannon College of Hotel Management, including running her family business. Her career changed direction in 1998, entering the field of community development and from there moving into the public sector focused on economic development, entrepreneurship and enterprise through her role at both national and local level with the Local Enterprise Offices.
Sheelagh also holds a degree in Training & Education and a Masters in Project Management, and has been a Director on a number of boards including Microfinance Ireland. In her current role as Entrepreneurship Manager in Enterprise Ireland, Sheelagh is particularly focused on increasing participation by women in entrepreneurship and business leadership.
John Paul Scally, CEO of Lidl 

John Paul (J.P.) comes from a farming background in Tyrrellspass, Co. Westmeath, and his agricultural ties are what drew him to the food industry. He holds a degree in Industrial Engineering from NUI Galway and joined Lidl Ireland as Project Manager in the Construction, Facilities & Logistics Department in 2003.
Over the next nine years, he worked his way up the ladder, opening and managing his own warehouse, becoming a Regional Director, and in 2012, he was appointed Director of Operations for Lidl France. He has helped grow the company to the international brand it is and is eager to share his personal experience and learnings he gained along the way.