We're still less than two months into 2022, we weren't ready to be slapped with such fashion upheaval so soon into the new year.
We thought that the noughties nostalgia peaked with the return of bootcut jeans but oh, how wrong we were. Crocs, 'Stocks n' socks, Tevas sandals, wedge runners, and now Ugg boots have all made a comeback. A line has been crossed and we're back in dangerous fashion faux pas territory once again.
Maybe it's just a passing fad? Well, that's what we thought back in the early 2000s. Over two decades on and the infamous "ugly" shoe has slipped back into the popular lexicon. Everyone from Kendall Jenner to Emily Ratajkowski and even Cher (who was recently announced as the brand's new ambassador) has been seen sporting them. 
Undoubtedly all part of the resurgence of Y2k trends, there was a time when Ugg boots were once considered highly cherished commodities. If you didn't have a pair, you wanted them desperately; and if you did, you were the envy of all. Usually worn with baggy velour tracksuits or some variation of the mini skirt/giant belt combo (very Miu Miu) , I don't think any of us ever really thought that they were cool. But we were too young to know otherwise back then. We're the same generation that used to wear dresses over our jeans… need I say more?!
Unfortunately, we don't have the excuse of youth and innocence on our side anymore. We should know better than to let the terrible slipper shoe back into our lives and yet, it's clear that many people are still willing to override their good sensibilities. Tasked with hunting down a pair for his sister before Christmas, a (slightly panicked) friend of mine reported back that "there doesn't seem to be any Uggs left in Dublin". "Popular choice, it seems. I wonder if everyone is buying them ironically?," he mused. I thought he was exaggerating. Turns out he was not and for most buyers, irony never factors into the equation. 
Unlike some of my peers, I never splurged on an actual authentic pair of Ugg boots, opting for the knock-off Penney's versions instead. In hindsight, this may be where my distaste for the shoe stems from as I have one resounding memory from my teenage years and that is trudging around town in rain-soaked flared jeans and soggy boots. For those of you who bypassed the Ugg era, the closest comparison I can make is to a sponge. Soft and fluffy when dry, they hold an inordinate amount of water when wet. Pair them with pants that were slightly too long for your body (as I so often did) and you have a recipe for disaster. The rain would catch the hem of your trousers and steadily make its way up your legs until it appeared that your jeans were intentionally two-toned… which, they never were. 
They rarely held their shape, got dirty the moment you stepped outside, and were just an all-around terrible choice of footwear in my opinion. So, why is Cher spearheading the movement? As British Vogue put it, the singer is in the midst of a renaissance… which seems to align with what the Ugg brand is experiencing right about now too. Part of their ongoing campaign "FEEL ___", the idea is to tap into different people's lives for stories of their individuality and emotion. "I've spent a lifetime of people either hating me or loving me," Cher admitted in the Ugg promo video shared last month. "I mean, you want to be loved, but finally it's like 'f*ck it'." 
She makes a valid point. Fashion is all about risk-taking and while Ugg boots are definitely not to my liking, they are to someone else's (many people's, in fact). Crocs have long been another divisive shoe choice, but they too have become popular once again. Justin Bieber released two collaborations with the controversial shoe last year with demand skyrocketing as a result – sales surged 64% in the first quarter of 2021 according to the company. Admittedly, I've long been a fan of the humble Croc, so it didn't take JB endorsing them for me to be converted.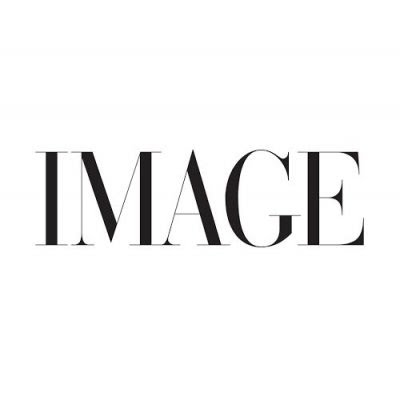 Vogue also recently reported that wedge runners are back. Originally unveiled by designer Isabel Marant, who launched her Bekett style back in 2011, the heel/runner hybrid has been worn by many famous faces (or rather, feet). Think Beyoncé, Miranda Kerr, Gisele Bündchen, Kate Bosworth to name but a few. Then there's the oft-debated topic of Toms and Birkenstocks – both of which the über stylish Carrie Bradshaw admitted to wearing in the And Just Like That reboot. Socks and sandals was a look reserved for #fashiondads on holidays. That's no longer the case and now even the cool kids have introduced the once frowned upon combo into their wardrobes. 
All this to say that, yes, fashion (footwear in particular) isn't always pretty, but that's the beauty of it. No two people will style an outfit the exact same way and it's the individuality with which we approach our sartorial choices that keeps life interesting. So, I'll see your pair of Ugg boots and raise you a pair of faux fur-lined Crocs.