MAC's versatile collaboration with Harris Reed, the breakout designer dubbed "Harry Styles' secret fashion weapon" is Studio 54 meets Renaissance.
At just 24, British-American (LA-bred, London-based) fashion designer Harris Reed has established the kind of career many designers could only dream of.
Their first-ever university project in Central Saint Martins caught the eye of Harry Styles' stylist, which led to Harris Reed designing flouncy, ruffled blouses and flares for Styles' world tour. You might have heard of others who've worn Harris Reed too; Florence Welch, Solange, Ezra Miller, Miley Cyrus, Naomi Campbell, Rihanna, Selena Gomez and Sophie Turner, to name a few. Reed has been the face of Gucci's Memoire d'Une Odeur and most recently made headlines as the designer behind the dress Harry Styles wore on the cover of Vogue. Harris Reed has only just left university.
Their dramatic, romantic ruffled, glam-rock-Victorian clothes have always been described as invoking Bowie, Jagger and a new era for gender fluid clothing. This week, Reed's first ever digital fashion show and debut at London Fashion Week is creating a lot of excitement, which launches on the same day as their latest project; the MAC x Harris Reed collaboration.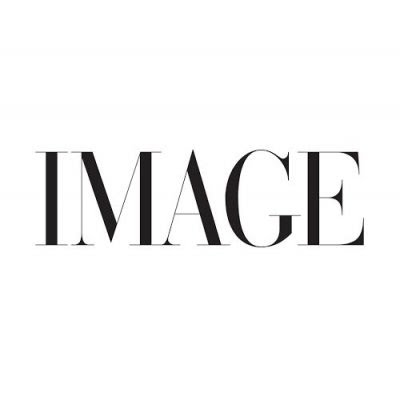 "I fight for the beauty of fluidity. I fight for a more opulent and accepting world," they said in an interview about the Vogue dress. This is the spirit of everything Reed does and the essence of the MAC collaboration, a limited edition make-up collection like no other.
The collection, which was two years in the making, ("hand designing, creating, developing, loving, travelling, crying, laughing, collaborating and pinching myself everyday") is a four piece collection of a palette of nine Eye Shadows, a duo of luminous cheek tints, a rosy lip trio and a universally flattering metallic eyeliner. Although forget the terms lipstick, eyeliner, cheek tints or eyeshadow. This collection draws on Reed's signature rule-breaking, celebration of gender fluidity and unapologetic self-expression, so wear it however you want.
"I give you fluid freedom, utter self-expression and the tools you need in your toolbox, saying goodbye to labels or rules of what men, women and non-binary individuals can do and be," says Reed. "There are no brushes or tubes, it's all about using your fingers and putting lipstick on your eyes or cheeks, eyeshadow in your hairline and using highlighter as body shimmer. Have fun with being who you are and making your own rules of beauty, because everything else is thrown out the window. Use this line not just as make-up alone, but as tools to pave the way for all the little kids out there trying to feel accepted and comfortable showing who they are on the outside."
As delicious as the colours in the collection are, with moody metallics and angelic pinks, the gilded Renaissance packaging is a showstopper.
"Harris has curated a range of products based on their updated vision of glam rock and dandyish dressing," says Terry Barber, M·A·C Director of Makeup Artistry. "[The colours are] elegantly fluid, with influences ranging from Renaissance painting to the iconic imagery of David Bowie and a young Mick Jagger. Think 70s-inspired eye colours gilded with liquid gold, cherubic cheeks with a golden glow and the most perfect mix-and-match tones for an easy stained lip," Barber says. "[The collection] takes you from effortlessly fresh to high glam and pretty much everything in between."
MAC x Harris Reed is available from February 18 at Brown Thomas and Arnotts.