The perfume industry as we know it came into being around the 1870s when scientists created new materials to add to the plant- and animal-based fragrances which have existed since prehistoric times. Extracted from The Perfume Companion By Sarah McCartney and Samantha Scriven, out this September, take a short look at how we got from there to here, and how the significance of wearing perfume has altered over time.
THE ORIGINS OF PERFUME
Who knows exactly when the first humans put flowers in their hair or rubbed pine sap on their bodies? When did they decide to grind up a chunk of ambergris or a musk deer pod and add it to a vat of medicinal herbs? All we do know is that as far back as history measures, humans have been using perfume. The oldest written record of a chemist using distillation to make perfume is from around 3,000 years ago in Babylonian Mesopotamia, now in Iraq. Called Tapputi, she worked as an overseer (Belatekallim) at the royal palace and used flowers, herbs and seeds to make perfume. There's also archaeological evidence of a perfume factory on the island of Cyprus dating from 4,000 years ago, with hundreds of stills for extracting plant aromas.
THE FIRST USES OF PERFUME
For thousands of years – as far as we can tell from the historical record – perfume was used to protect against illness as well as for personal adornment. As decay smells awful, people believed that good smells repelled diseases – and in some cases they are right. Essential oils can be antiviral, antibacterial and antifungal. Beautiful fragrance was a key to wellbeing and smelling good was an indication of health.
A well-known perfume wearer from ancient history is Queen Cleopatra of ancient Egypt, who was said to have used perfume to seduce first the Roman dictator Julius Caesar, then his general Mark Antony, with her fragrant wiles, despite her decidedly average looks. The inference from this tale is that she rendered them helpless, using roses to make herself irresistible. Every now and again someone claims to have rediscovered Cleopatra's secret recipe, hoping to make their fortune with a historically proven love potion. This has yet to happen, but perfume as a tool for attraction has evidently been part of the sales talk for thousands of years.
Another early source referring to the use of perfume in seduction can be found in the Bible's Song of Solomon (or Song of Songs) – which was written somewhere between 2,200 and 3,000 years ago – and occasionally excluded for being too raunchy. 'A bundle of myrrh is my beloved unto me. He shall lie all night between my breasts.' It describes a fragrance that renders young women powerless to resist the wearer. You'll recognize the theme: 2,000years later perfume brands still aim to convince that their potions will work like a people-magnet.
For centuries, however, using perfume just for the luxury of smelling good was only for the very wealthy; apothecaries would rather have received the biblical gifts of frankincense and myrrh than the gold. The rich would scent their skin with extracts of plant resins and balsams: labdanum, benzoin, myrrh and frankincense, pine, with flowers and spices, often using olive and almond oils as carriers.
THE MIDDLE AGES: THE INTRODUCTION OF ESSENTIAL OILS
The Persian scientist and philosopher Ibn Sina (Avicenna) wrote a book on using steam distillation to make what we now call essential oils, and his methods subsequently spread throughout Europe. This brilliant man qualified as a doctor aged eighteen in the year 998 and completed his five-volume work, The Canon of Medicine, in 1025. He wasn't the first to extract essential oils from plants for medicinal use, but he generally gets the credit for introducing them to the West. At this time, perfumes weren't thought of as fragrance the way we consider them and were so fabulously expensive that they were still only available to a tiny fraction of the world's population. Fragrant tonics were for cleanliness and medicine but had an innate attraction and a demonstration of wealth. It's not difficult to imagine a medieval lord scrubbing down with a medicine of fragrant almond oil scented with rosemary and myrrh, knowing that the aroma would symbolize health and wealth to everyone who got within sniffing distance.
During the early Middle Ages, the parallel traditions of folk medicine and monasteries shared their knowledge of natural healing remedies and preparations. Healing herbs were grown in flower gardens and could be eaten, smelled or applied externally to the body. Monasteries were distilling alcohol and using it to make herbal tinctures, with plant essences. These aromatic essences and medicine were one and the same, used for inner and outer cleanliness, balancing the 'humours' and banishing evil spirits. The pleasant aroma was an added bonus – a sign of privilege – and smelling good was never going to be a repellent. Plant extracts were still rare and costly; their ability to calm the mind and help meditation almost got them banned by the church. As they could influence people's moods, this was taken to be the work of the devil. Fortunately, religious leaders decided to adopt and incorporate them into medicine, and use them for good rather than evil.
EAU DE COLOGNE: THE OLDEST FRAGRANCE
In the Western world, eau de cologne is the oldest surviving fragrance type; it developed from European monasteries' acquired knowledge. Using their skills and resources, monks supported their communities by making and selling tonics to purify the body. One of the earliest-known of these remedies was Queen of Hungary Water, a rosemary infusion whose exact origin is unknown. Some legends claim it restored Queen Isabella of Hungary to health and beauty, others say it was Queen Elizabeth. Most stories date it to somewhere in the fourteenth century, but varyingly attribute its creation to a monk, a hermit or an alchemist. These tonics, named aqua mirabilis (miracle water), could be consumed or used to cleanse and scent the body, or sometimes both. Eventually, liqueurs and cordials were marketed separately from fragrant waters, and the latter developed into a citrus-oil-based scent known as Kölnische wasser, or eau de cologne, meaning the liquid from the German city of Cologne (Köln in the original German).
Yet lemons, oranges and bergamots didn't grow in Germany, so why 'Cologne'? The roots are in Italian monastic herbalism. Italians were citrus growers, and the secret herbal remedies they created spread throughout Europe, with recipes altered, perfected, localized and branded. The city of Cologne won the marketing race and bagged the name. It's so well used now that it has simply become a generic term – 'cologne' – meaning any kind of masculine fragrance, unconnected to the city.
THE BIRTH OF THE FRAGRANCE HOUSE
Three rivals slug it out for the title of oldest surviving fragrance house in a 'my formula's definitely older than your formula' way. In 1709, Giovanni Maria Farina arrived in Cologne from Italy with his proprietary eau de cologne recipe and opened his perfume factory, which is now a museum. In 1792, a young businessman, Wilhelm Mülhelns, was given a secret recipe for a miracle water by a Carthusian monk (so the story goes). The enterprising Wilhelm set up a factory and started selling it as a health drink; this became 4711 Original Eau de Cologne, and Mülhelns claimed his recipe was older. A descendant of Giovanni Maria Farina set up in Paris, and his company was bought by Roget & Gallet, who own the rights to Eau de Cologne Extra Vielle (extra old). Their claim is that they still use the thirteenth-century original recipe for aqua mirabilis and the other two have been altered. The truth is that there were hundreds of different miracle water recipes, with a general structure of citrus fruits and herbs at the top, woods and flowers at the heart and fixatives including botanical balsams and animal musks at the bottom, and those who are best at marketing always invent the best myths. No one – except the brand owners – really minds which is the oldest, but the world of perfume is full of legends, some of which have strayed slightly from the truth over time, and some invented in the last few months. There are many myths to be busted.
NINETEENTH CENTURY: THE RISE OF THE AROMA SCIENTISTS
In the mid-nineteenth century, when Victorian chemists started to smell better, with fragranced soap and 'toilet waters'. The German and Russian industries adapted first, supplying Europe with beautifully packaged, affordable floral scents. These were sold in chemists' shops, rather than expensive boutiques and department stores. A variety of natural scents could now be mimicked by blending or adding aromachemicals. For example, violet perfumes were made with synthetic ionones, amber perfumes with synthetic vanilla, rosewood with linalool and lily of the valley with hydroxycitronellal.
Of course, the manufacturers still put pictures of flowers on the bottles and boxes; they weren't about to start frightening away the customers. It's only recently, in the twenty-first century, that perfumers have burst out of the labs and on to the internet to tell their customers about beautifully smelling molecules. All the same, perfume companies are often reluctant to explain their fragrances are made from synthetic aromachemicals and still smell marvellous. The current movement is for 'clean' fragrances – a term which sounds great but doesn't stand up to scrutiny. If there's one thing about perfume it would be great to take from this book, it's that nature makes some seriously dangerous materials, and that aromachemicals are often safer. Some 100 per cent synthetic perfumes smell more natural than the naturals, owing to the skill of the perfumers who blend them. Perfumes in the twenty-first century are made in a very similar way to those from the end of the 1880s, although fashions change and new materials are introduced.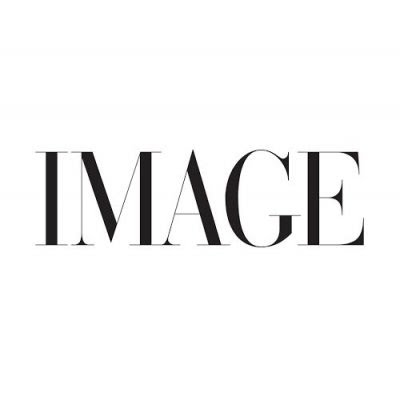 Extracted from The Perfume Companion By Sarah McCartney and Samantha Scriven, Frances Lincoln, approx €23.55, out September 21 and available for preorder now.
Illustration by Laura Kenny.