In need of some Kris Kindle gift ideas that aren't a complete waste of money? We have a few suggestions.
A return to the office means that Kris Kindle is back on the table this year. No need to break out in a cold sweat though. 18 months apart may have you feeling as though you know your colleagues even less than before, but any one of these 10 gifts and they're sure to leave with a smile.
Book
Saltwater in the Blood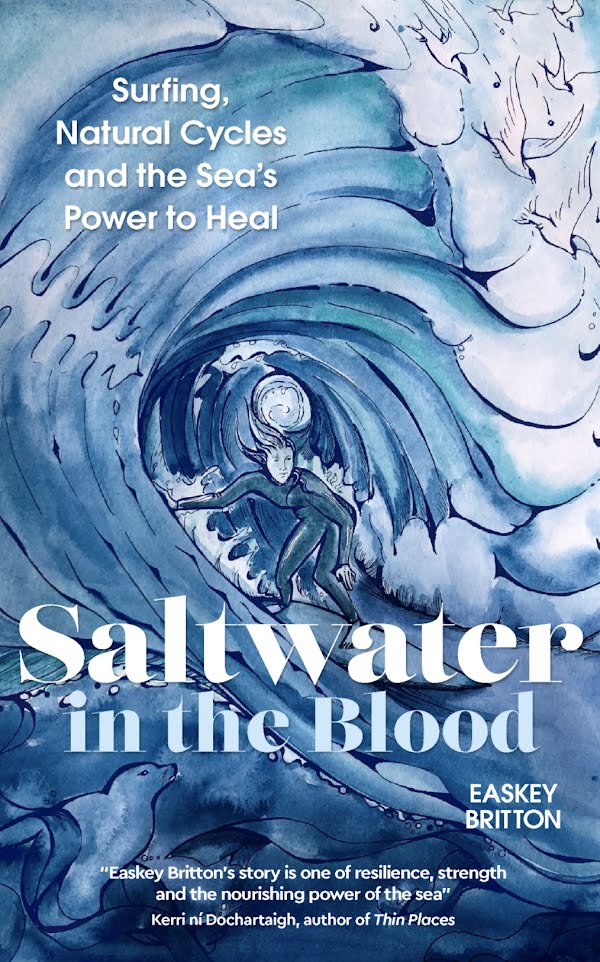 Books are always a safe Kris Kindle bet – most everyone loves reading and it's a gift that can later be reshared amongst, friends, family and fellow bibliophiles. It's also a great conversation starter so you can finally stray from the usual Monday morning refrain of "So, you get up to much this weekend?" Easkey Britton's Saltwater in the Blood is an incredibly inspiring exploration of the sea's role in wellness, what it's like to be a woman in a man's world and how understanding the influence of cycles is the key to finding peace.
Christmas bauble
Hannah Sayers Studio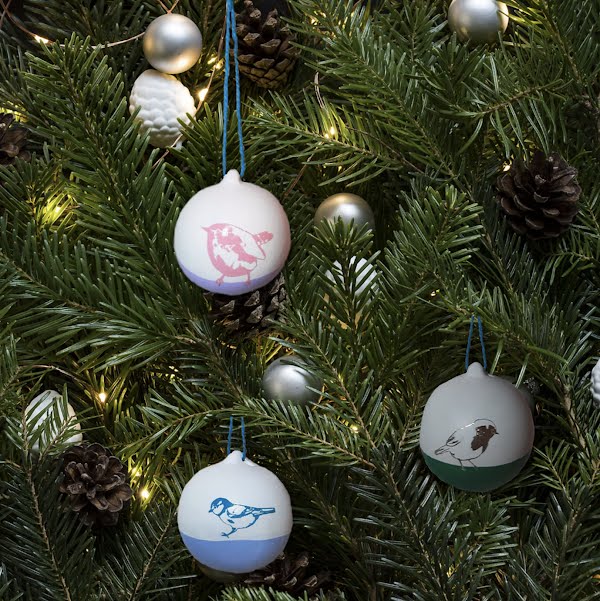 Christmas baubles are the type of gift that, again, can be reused and enjoyed by many for several years to come. While some people enjoy a very uniformly-decorated tree, I personally prefer a more higgledy-piggledy look. The festive season is all about memories for me and opting for un-coordinated pieces you've picked up on your travels or have been gifted by those you love all help to tell a story that's completely unique to you.  These gorgeous hand-painted ceramic baubles from Irish designer, Hannah Sayers, definitely say Christmas.
Lip balm
Dublin herbalists lip balm gift set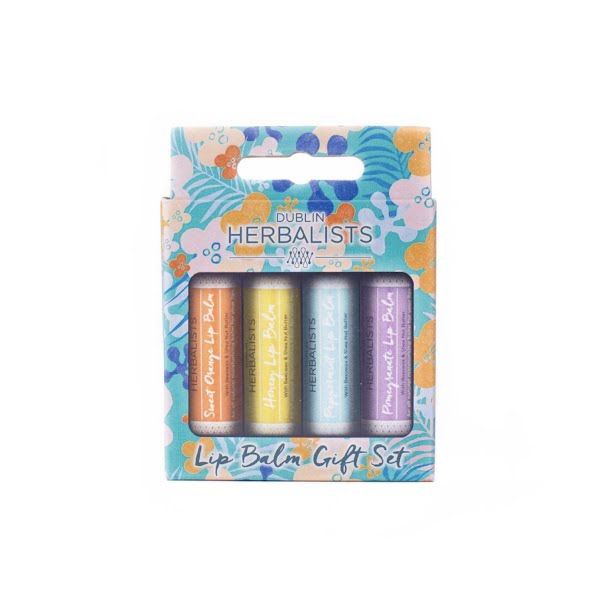 Winter wreaks havoc on everything from our skin to our hair, hands and yes, even our lips. There is nothing worse than chapped lips and with most people exposed to the elements even more thanks to their daily commute, a set of hydrating lip balms would make for a very welcome (and thoughtful) Kris Kindle gift. This all-natural four-piece from Dublin Herbalists provides long-lasting moisture for your lips thanks to ingredients such as beeswax, shea nut butter and calendula. The subtle smell is a nice addition too – sweet without being too overpowering or sickening.
Chocolate
Proudly Made In Africa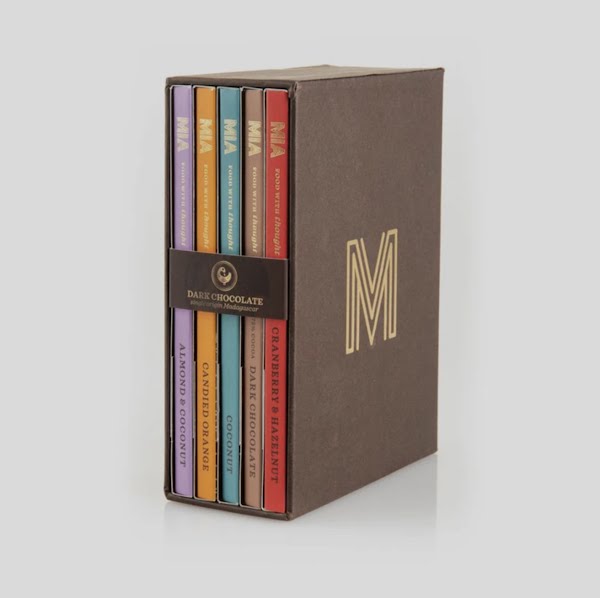 Chocolate is one of life's greatest pleasures – it's a fact I'm willing to fight you on. Even if you don't like the traditional milk chocolate we've all mostly been brought up on, there's white chocolate or dark chocolate or any number of other variations to tempt you with… you just might have to test a few different flavours to figure out which you like best.  This beautiful gift box from Proudly Made In Africa brings world-class produce from local African sellers to a global market. Buy from them and you can also rest in the knowledge that your money will be going to a great cause and will be supporting sustainable job creation in countries such as Madagascar, Ethiopia, Uganda and Kenya this Christmas.
Plant
Grow your own bonsai tree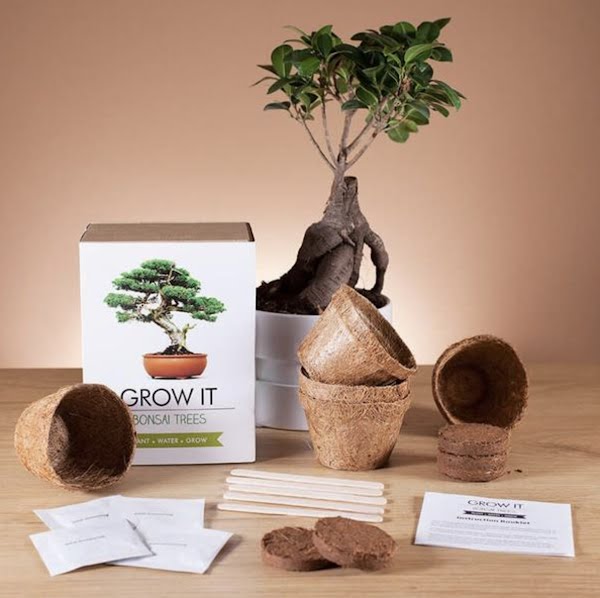 We all went plant crazy during lockdown, didn't we? Our social cups were empty so we filled them with water and tipped them into the ever growing array of greenery around our homes. We weren't able to leave the house but maybe we wouldn't notice if our abodes were an oasis of calm and serenity?  Being back in the office may feel a little… impersonal after spending so much working from our bedrooms, but you can help your colleagues remedy that with one simple addition to their desk. This bonsai starter kit comes with everything you need to grow your own including starter pots, compost discs, seeds and even a booklet containing special growing tips.
Coffee mug
Magpie x Peanuts: Snoopy Coffee Mug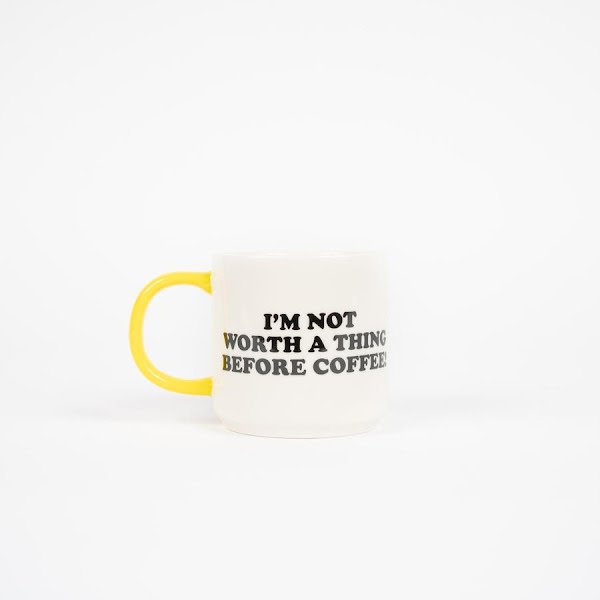 We all had high hopes that our caffeine habit would die off upon returning to office. Sadly, the opposite is true and most of you are probably drinking more coffee than you did previously. A trip to the kettle gives you a chance to stretch your legs if nothing else. Even the usual awkward kitchen small talk is a novelty we've been lapping up – working from home was lonely work but not even we could have foreseen how much we'd miss those small conversations.  Gift your co-worker a brand new coffee mug complete with a chummy joke at their expense.
Bag of coffee
Wall & Keogh house blend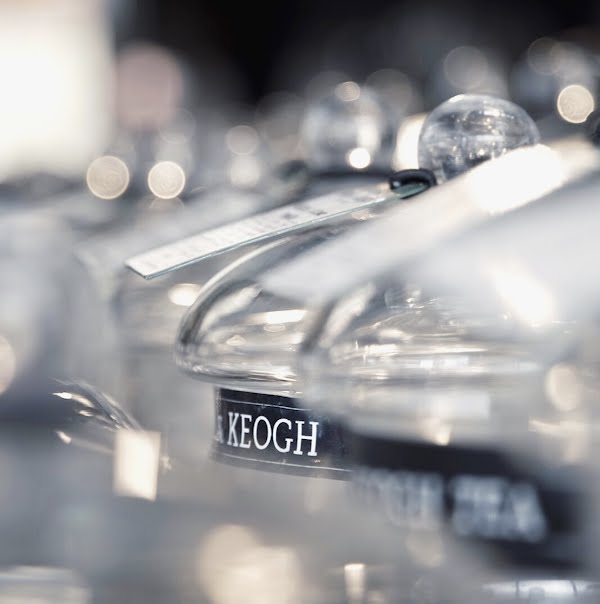 Maybe your colleague already has their own mug… in which case a bag of coffee beans or indeed tea leaves is the next logical option. Most Dubliners will be familiar with Wall & Keogh, the self-dubbed "tea people" to be found on South Richmond Street. One look inside the homey little spot will tell you that they know what they're doing when it comes to brewing a good cuppa. Don't be fooled though, they know their coffee too and their house blend (Cielo Nuevo) is absolutely delicious. I use the empty bag to fragrance my room, that's how good it is.
Tote bag
Design Wright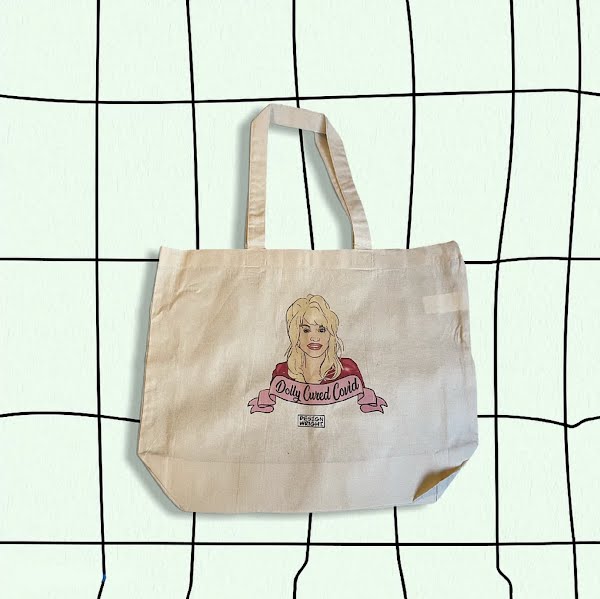 Tote bags are everywhere these days.  Whether you use it as your actual purse or pack one for the grocery run, they're both fashionable and functional – often a rarity when it comes to women's style (why won't they give us pockets?!) Megan Wright is an Irish artist/illustrator from Donegal who has long been impressing with her quirky designs. Covid isn't yet gone but Dolly did help fund the Moderna vaccine… so, she's not all wrong.
Candle
Find a Diamond Jack and Jill candle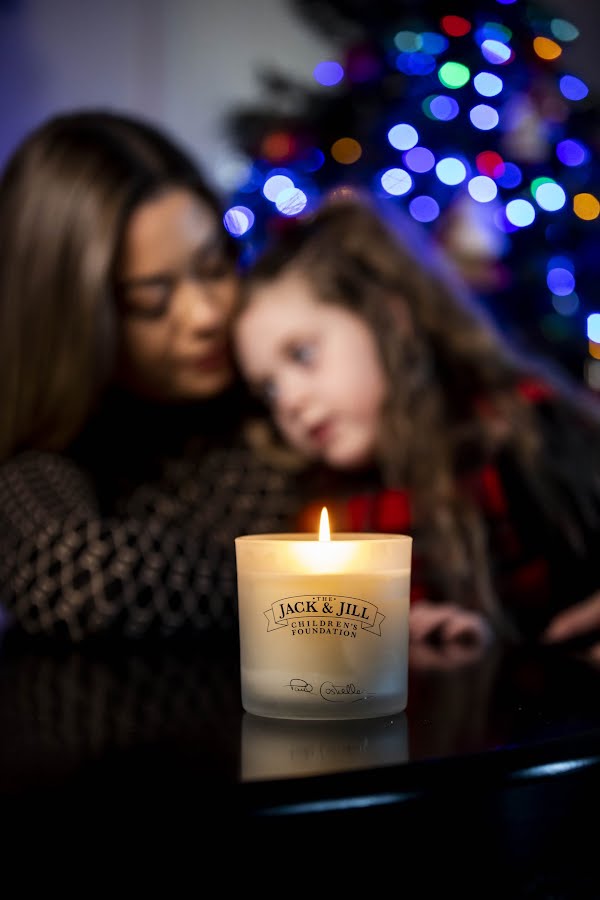 Sometimes the true meaning of Christmas can be lost in the materialistic pursuits of silly season, but your Kris Kindle gift could be a good opportunity to put your money to good use. Offering a number of different limited-edition products as part of their charity appeal this year, these Paul and William Costello candles are available in two scents; pink grapefruit and champagne or recharge (an aroma of neroli and clementine with notes of bergamot, orange and mandarin). Each candle, produced by Celtic Candles, comes exquisitely presented with a special yuletide treasure of an elegant silver pendant designed by Betty & Biddy. One lucky golden-ticket holder will also win themselves a 14-karat gold diamond pendant, handmade and kindly donated by Irish jewellery designer Chupi for Jack & Jill, valued at over €650.
Wine stopper
Rainbow wine rings and stopper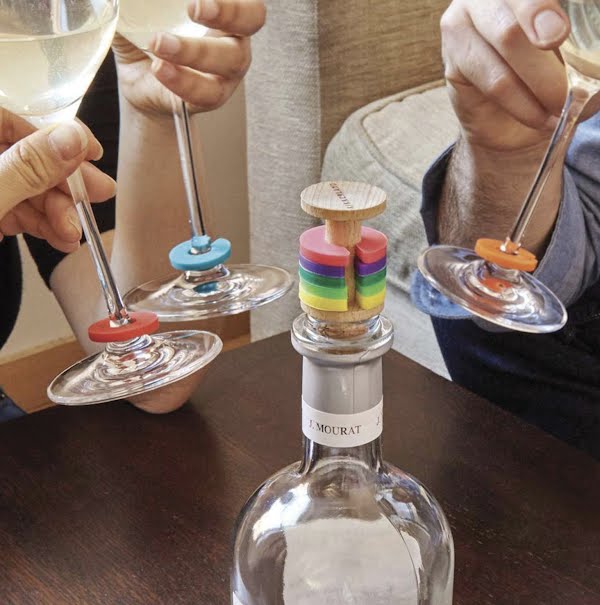 Let me set the scene. You're at home having a glass of wine with your partner/housemate/sister etc. You both leave your drinks on the table as you reach for another slice of pizza… and so begins the game of trying to establish whose glass is whose. It's a problem we've all faced at one time or another, but there is a solution – these reusable rainbow rings. Simply pop one of the rings onto the bottom of your glass, take note of the colour (very important!) and you'll never have to fret about where you left your glass again. The wine stopper is an added bonus.
In need of more great gift ideas? Head to The Ultimate IMAGE Christmas Gift Guide, with presents for everyone from new moms to tech bros and sulky teenagers. We may earn a commission if you buy something from any affiliate links on our site.