Shopping Fix: a clean, comforting perfume designed to smell like a bubble bath
---
Can you call a fragrance 'me-time'?
---
I've never found the overblown, exaggerated language of perfume marketing to be helpful. When I first became a beauty writer, I found writing about perfume to be an absolute nightmare. I would read pages of press releases while sniffing a new launch and still struggle with identifying the ingredients or understanding the original idea behind it. I thought that I just didn't have the skill to understand the fastidious, painstaking language.
In the early days of beauty writing, I was fretting over a massive perfume launch that the press release described as "intuitive assertive" and "instinct encapsulated." There was the word "sensual" and lot, and "seductive," (there's always a "seductive") there was a mention of animals and trees and love. I broke the pages of the press release down into paragraphs, like a child sounding out a word when they're learning to read. Today I understand that it doesn't really mean anything. It is designed to be nebulous.
After soaking up as much perfume writing as possible from the people that do it well and whiling away my days on fragrance blogs (a corner of the Internet that feels like the old Internet), it's now my favourite beauty writing. Perfume is an art. We don't have the language for it, so it isn't always taken seriously. Like art, perfume is subjective and some of it is better than others, but when you come across something you like, it will speak to you. When it's really beautiful, a lot of us will agree. Still, there's an audience for everything: Kim Kardashian sold out a reported 300,000 units of her first fragrance 'Kimoji' via her website in six days – a fragrance that nobody had yet had a sniff of.
Unfortunately, until we can figure out how to get scent on the Internet and into print, perfume writing can never exactly reproduce for you the exact scent of a fragrance. Saying that Jo Malone's crisp Peony and Blush Suede smells like walking past the flowers sellers on Grafton Street after it's been raining won't tell you anything about what jasmine smells like until you get to take a whiff of it yourself.
This is the beauty of the Maison Margiela Replica scents. It does exactly what it says on the tin, or bottle, to be more precise. They are designed to be, in the house's own words, a "reproduction of familiar scents and moments of varying locations and periods." Each bottle is marked with a name we all understand and share, a neat and easily understood description and a period. For example, there's 'Music Festival', a bitter, sweaty, woody scent that is entirely accurate in its description as 'Woodstock, 1969.' Or 'Lazy Sunday Morning,' a soft and comforting fragrance designed to smell and feel like fresh bedsheets and a lie-in.
Just launched is Bubble Bath, €110, a duck egg blue tinted scent labelled as having "comforting, clean accords."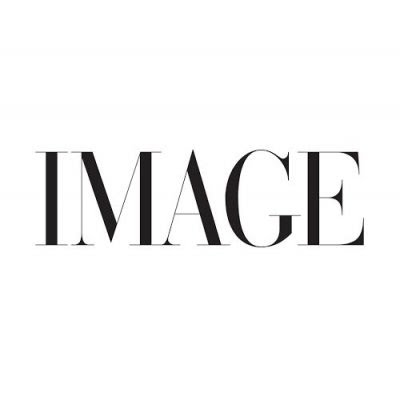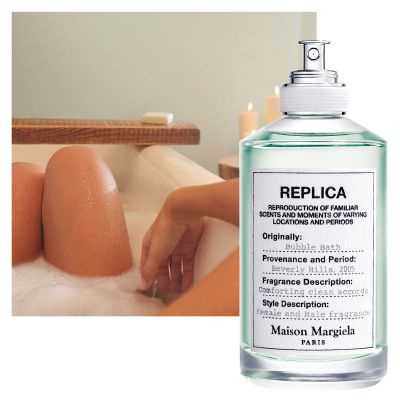 It's not soapy. It's not the cloying, sour scent of a cheap bath bomb or the head-on-collision of walking into a Lush shop. It's more like staying in a fancy hotel, where the clawfoot tub and free toiletries are so luxurious you promise yourself to find the time during your stay to have a bath.
Like a bubble bath, it's soothing, fresh, clean and creamy. It's slightly floral, with lavender (not the sleepy pillow spray kind), a hint of woody chypre, musk and coconut. It's very light, and as the scent hits you throughout the day, like a bubble bath, it's a comforting reminder to take a pause and a moment to yourself. Which is a pretty impressive feat for a perfume.
Maison Margiela Replica Bubble Bath, €110, is available now from Brown Thomas and Arnotts.
Photography by Maison Margiela.
Read more: How to have the most maximalist, extra bath
Read more: The best anklets to add a summer vibe to any outfit

Read more: These are our favourite outdoor furniture brands for every budget