Getting into a relationship just before December 25th – though exciting – can be confusing too. What does one buy a new partner for Christmas? How much should you spend? Is a card necessary? So many questions, each of them with a multiplicity of answers depending on who you turn to for advice.
Remember that Friends episode where Phoebe and Rachel embark on their annual mission of trying to find where Monica has hidden their Christmas presents? "Aren't you worried about what to get Monica for Christmas?" Rachel asks Chandler, who confidently (albeit, somewhat naively) responds that he has "a great idea for a present for her". That's not enough though.  As Rachel so rightly points out, what if she gets him a great present, two medium presents and a bunch of little presents… and all he has for her in return is one big present? That would just make her feel bad. Why would he do that to her?! Granted, Rachel is just trying to convince Chandler to help them look, so perhaps her reaction is a tad overdramatic. That said, it's still a scenario that many of you newly-loved-up readers may be familiar with.
If there's one thing we know for sure though, it's that Christmas is a time to show the love – even if you haven't necessarily said that particular four-letter word to your other half IRL yet. So, don't overthink it too much and just get something that shows you care.
Shop our edit below.
Self-care box
Into the ether gift box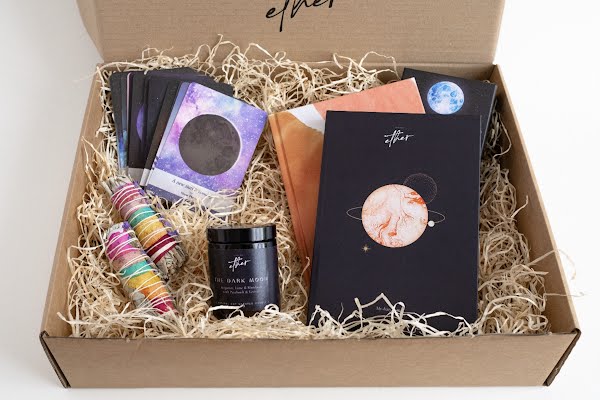 Life can get hectic during the festive period. So much so, that many of us often wake up on the morning of the big day completely burnt out. Between long pre-Christmas workdays, money woes and just generally stretching yourself too thin, it can be easy to let your self-care rituals slide for a few weeks. A bit of extra TLC goes a long way though and these new gift boxes from Into The Ether are a lovely way to show that someone special that you're looking out for them. The newest venture from Irish wellness entrepreneurs Annie Kirwan and Lee Tracey, co-founders of Reformation, this particular box includes a journal, candle, oracle cards, a rituals book, and beautiful sage bundle too.
Balance board
Huku balance board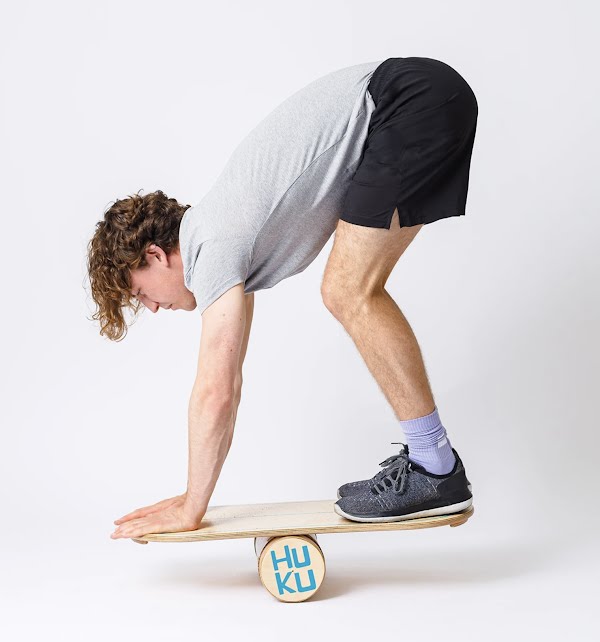 Yes, Huku balance boards really are as entertaining as they look. They're also completely addictive… expect your competitive spirit to awaken and you'll want to keep trying until you manage to use one successfully. Aside from being very fun to play with, balance boards are also a great way to relieve pain, reduce recovery times and prevent injury in under 30 days. Great for yogis and those attempting to perfect their headstands/handstands and all handmade in Donegal using responsibly sourced sustainable materials.
New jumper
Fresh Cuts clothing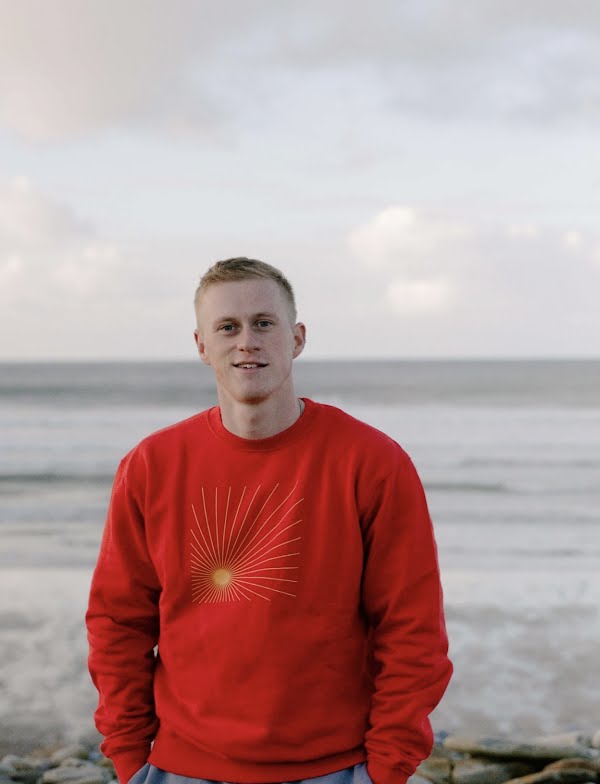 An ethical and sustainable lifestyle brand based in Dublin, Fresh Cuts has just added some very stylish new additions to their AW online collection. This bright red Castle Crew jumper, for one. Made from 100% GOTs certified organic cotton, it's part of their "Back to Basics" line which saw the team go back to their roots and pay homage to the beauty and strength of nature. Inspired by all they see – both above and below – Fresh Cuts is a brand committed to protecting our planet and its future. All items are also wrapped in a compostable mailer and are even collected by a bicycle courier who cycles to the depot. From here they're delivered nationwide in their fleet of electric vans. A genuine Irish family brand, working hard to make a difference.
Home pottery kit
Pottery with a purpose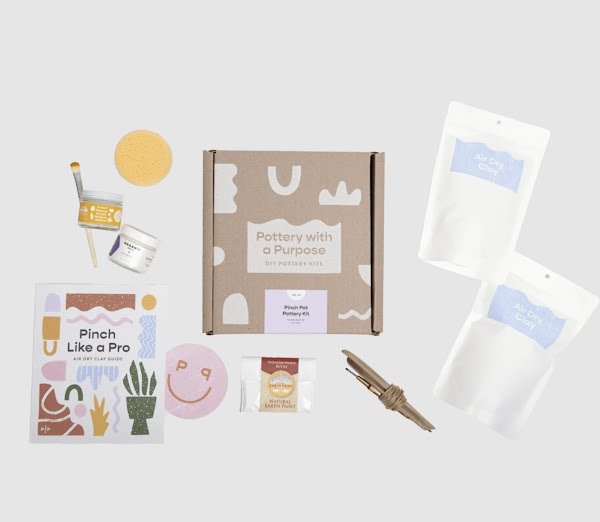 For the craftier partners out there, a home pottery kit could be exactly the thing to help them discover their inner ceramicist. Aiming for purpose over perfection, these kits are suited to everyone from amateur enthusiasts to even the more experienced artistes. Available as one-off kits or as a six-month/annual subscription, each one has everything you could possibly need to design and sculpt your own original art piece… all responsibly sourced, and from a woman-owned business. So, everyone wins.
Flower subscription
New Moon Blooms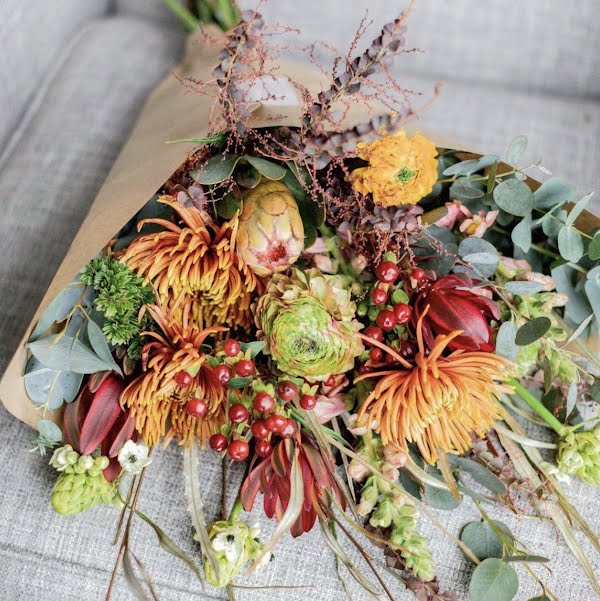 Flowers have come to be synonymous with romance, and while not everyone counts them as the ultimate gesture of affection, it's would be hard not to smile at the arrival of a colourful bouquet to your door. A three-month subscription will get you a total of 3 deliveries over 12 weeks (there are other more frequent options available over on the website) along with a personalised gift certificate, a free vase, a greeting card, and a gift box with their first delivery.  Boxes of pure joy.
The Head Plan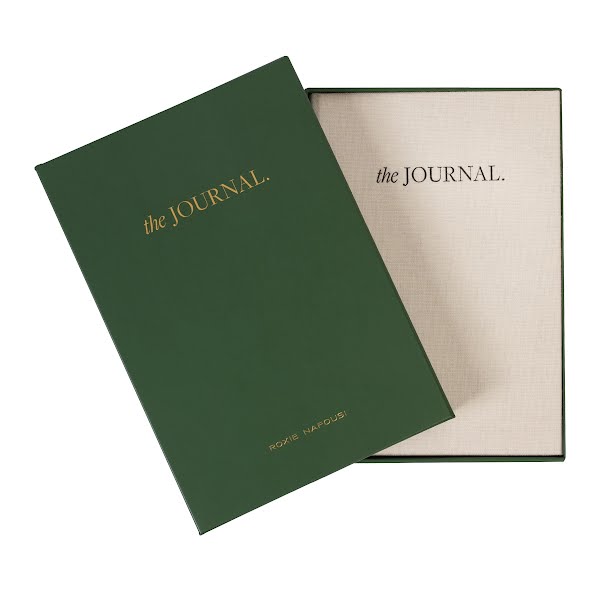 Journaling has become quite a popular way to destress in recent years, encouraging us all to save a few minutes of our day just for us – to check in with ourselves and take stock of what we're grateful for. Mention journaling and The Head Plan is one of the first brands to come to mind. Set up by Denise Kenny back in 2019, she's cultivated a huge online following since she launched and all her products are so popular that they usually sell out in record time… which is why you're going to need to be quick to bag one of the new journals from the Roxie Nafousi collab. A renowned self-development coach and manifestation expert, the journal has been expertly curated by Roxie herself and is paced with powerful weekly exercises that aim to empower you to live life to the fullest.
Concert tickets
Róisín O – The Irish Tour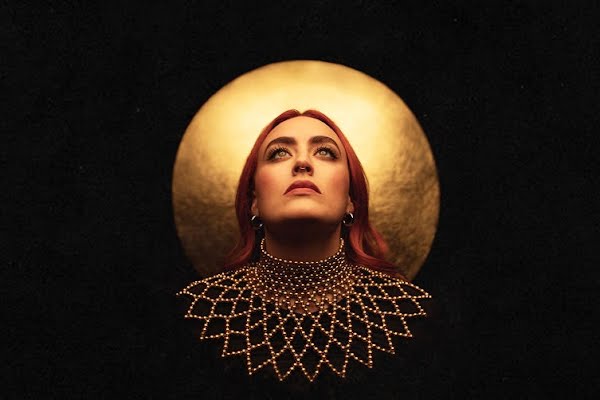 One thing we all missed dearly during the long months of lockdown was live music, but gigs are firmly back on the agenda and we couldn't be happier about it. Many of us inevitably have a buildup of rescheduled shows to get through (not that we're complaining!), but no harm in adding another one to the list, right? Already enjoying a triumphant return to the Irish music scene as a solo artist and with a highly anticipated album release next year, Róisín O should be top of the list of artists you're lining up to see. The daughter of Irish singer Mary Black, and the sister of Danny O'Reilly of The Coronas, Róisín comes from a family of seasoned musicians and she definitely knows how to put on a show. Also part of the Irish Women in Harmony collective, you'll recognise her vocals from their hit cover of Dreams that went viral last year. Tickets start from €21.50 with a string of 10 different dates in April/May 2022 to choose from.
Polaroid camera
Fujifilm Instax Mini 11 Instant Camera 

Go for a gift that you both can enjoy and pick up a polaroid camera – cool to look at and with the instant gratification of providing you with a tangible memory stub of your time together… and all with a heavy helping of nostalgia too. It's rare that people actually print photos anymore so the novelty of having something physical to show for each snap you take won't be lost on you. The new mini 11 is the first entry model to feature the "Automatic Exposure" function which allows the camera to automatically sense the level of light and optimise shutter speed and flash output accordingly. It also has a dedicated selfie mode where you can check your framing with the mirror next to the lens. Perfect for those couple shots you'd never ask anyone else to take for fear the ground would swallow you out of embarrassment.
Spa voucher
Powerscourt Spa day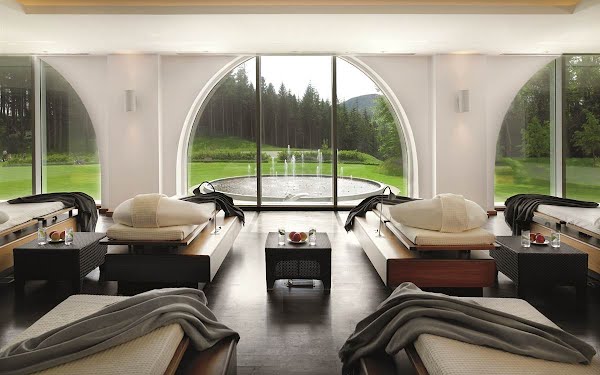 Another gift that you could enjoy together, a spa day is always very welcome – all the more so once the Christmas buzz begins to wear off and the January blues begin to unfurl themselves before you.  Masters of atmosphere, and relaxation too, the ESPA spa at Powerscourt Hotel offers a special Time for Calm spa package that includes a choice of two 30-minute treatments followed by a light afternoon tea style lunch in the Spa Café. Wearing the hotel bathrobe and slippers is always such a thrill too… we live for the little things after so many months cooped at home with nothing to do and nowhere to go.
In need of more great gift ideas? Head to The Ultimate IMAGE Christmas Gift Guide, with presents for everyone from new moms to tech bros and sulky teenagers. We may earn a commission if you buy something from any affiliate links on our site.