Meet the Irish designer making 'outfit repeating' cool again
---
Lizzie McGuire may have been the OG "outfit repeater" but Hannah Moran Jackson is continuing her legacy.
An Irish fashion designer by trade, Hannah Moran Jackson studied Fashion in Griffith College Dublin before graduating in 2017 and going to work for Primark. Last December she left her full-time job to launch her own brand and thus Rue Studio was born.
A couple of months later she and her partner moved to Canada in order to be closer to local manufacturers while the brand was still in its early stages. "I felt Canada had more opportunities in the fashion industry and I wanted to get exposure to what working in an early stage yet high growth startup was like," she told me of the decision. "My 9-5 now is exactly that, working with a great Canadian brand as the head designer."
We chatted to Hannah (@hannah_m.jackson) all about her new venture. 
Where did the idea for Rue Studio come from? 
Fashion has always been my passion. Everything from watching fashion shows all the way down to shopping itself, I literally LIVE, BREATHE and DREAM it. BUT, once I finished college and started working as a designer I realised that when I did go shopping there weren't a lot of clothing brands out there that I could see myself getting four, five or six different ways to wear out of them. 
It might be something I've only realised as I got a little older and more money conscious but if you're like me, when you're spending your hard-earned cash on something, then you have to LOVE it and be confident that you can wear it more than once.
For that reason, I left my full-time designer role during the pandemic and decided to design the clothes that I wish I was able to buy.
Sustainability is obviously a key factor for you as pieces are made to order. Can you talk me through the other sustainable practices you implement? 
There was a statistic I read last year that really resonated with me. It said that by extending a product's lifespan by just nine months, it would reduce the amount of landfill that was created. By designing products that are made to be versatile, it will give people the ability to re-wear and re-style Rue Studio pieces in countless ways. This is an eco conscious decision that is top of my mind when designing Rue Studio products.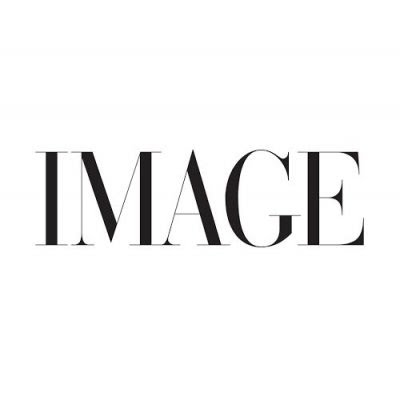 I love that your marketing is representative and includes many different body shapes. Was this important to you when setting up the brand? 
Absolutely! Fashion is for "everyBODY". As the brand continues to grow I hope to expand size offerings to be sure that everyone can shop Rue Studio and join our proud community of outfit repeaters.
How have you found running a small business during a pandemic? 
If I'm being honest… it's HARD!! Starting a business is challenging at any time but the pandemic added a ton of additional stress. Battling with supply chain issues, response rates, working with manufacturers overseas, trying to organise photoshoots. It hasn't been easy!
However, it's not impossible! I've been sharing not only my journey but the journey of many other small Irish businesses over on my Instagram page (@ruestudio_). There's a segment on my page called "You, Me & Fashion" which talks about how brands started, problems they've faced and what their journey has taught them.
One piece of advice I have for anyone who does want to start their own brand is;
Do it and start now! Take any problems you face or failures you go through as a positive and treat them as a learning experience. Although it has its challenges, there's no better feeling than waking up every day and trying to build my brand from the ground up.
Was the outfit repeaters tagline inspired by the original outfit repeater Lizzie McGuire?!
WE LOVE LIZZIE!! She is definitely the OG outfit repeater but I totally forgot about the infamous "Lizzie McGuire, you are an outfit repeater" quote until I saw it recently on Tik-Tok.
The Outfit Repeaters direction actually came from personal experiences of wanting to get more out of my clothing. Rue Studio allows people to get as creative as they want when deciding how they want to style their clothes on a daily basis.
Not only that, it saves  A LOT of time in the morning on picking out the perfect "all day, all wear outfit". What I'm trying to say is outfit repeating is SO COOL and my hope is that Rue Studio makes us all proud, confident outfit repeaters! With that being said if any readers know Hillary Duff, tell her to check out ruestudio.org!!
You previously mentioned that you have some exciting collaborations with local stylists coming up… anything you can tell me about this?!
YESSS!! I am super excited for Rue Studios' upcoming collab with one of THE best stylists and coolest people I know! All I can say is, she's worked with Vogue Hong Kong and has dressed celebrities like Anne Hathaway and Zendaya!! I know!! She's so cool. You won't have to wait too long for this collab though, save the date for the beginning of 2022.
I have also been reaching out to Irish stylists and I absolutely hope to work with some in the future so there's that to look forward to too. 
Below is a taste of some of the current Rue offerings, amongst which you'll find their famous 2-in-1 sweatshirt (the first of its kind), their previous versatile bandana and leggings that were designed to be worn to the gym, on a night out or even just lounging around the house.