Is your skin itchy or tight after a shower? What your skin is trying to tell you
Sponsored By
---
Sponsored By
Hands up, who else thought that having a dry and itchy back post-shower was a completely normal thing?
I've always had sensitive skin but it has never been particularly bad, the odd patch of eczema, usually around the turn of the season, but on the whole, just a little on the dry side.  It was annoying without ever being annoying enough to see anyone about it, a part of the regular rigmarole of daily life that I just got on with.
Reaching down to put on my socks after a shower wasn't painful but it certainly wasn't comfortable as the skin on my back seemed taught and irritated, as if the cascading water had somehow removed moisture, rather than adding to it.
I couldn't stand wearing anything woolly or long-haired against my bare skin; I'd always need a plain cotton base layer first. And then, the itchiness would slowly ease as my natural skin oils got to work, softening and adding flexibility until it was time for my next shower and the cycle would begin again. 
Establising a shower routine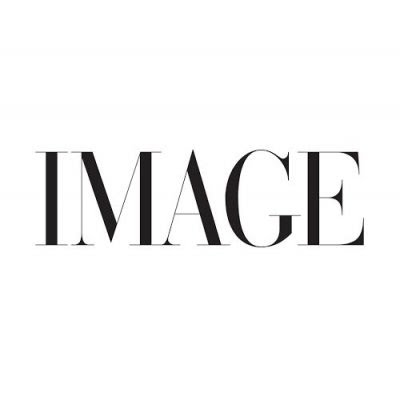 I sometimes moisturised post-shower but frankly, there are already enough steps in my post-shower routine, between hair products and skincare, I am not one to be slathering myself four times a week and my back is, in general, an awkward place to access.
It took sampling someone else's shower staple to make me realise I had been putting up with too much. "Why are you at your back?" my mum asked me when I was visiting one day. I just had a shower is all, I responded, to which she looked at me like my response was not in any way related to the question she had asked me.
After a quick explanation, she handed me her half-empty bottle of Aveeno Skin Relief Moisturising Body Wash (the one with the blue cap) and told me to try it. I had inherited my sensitive skin from her, and my grandmother used to pack damp rolled oats, known for their skin-strengthening and soothing qualities, around my mum's dry skin as a child.
Finally, relief from itchy, dry skin
The Aveeno Skin Relief Moisturising Body Wash is made with a prebiotic triple oat complex of oat flour, oat extract and oat oil, it's also dermatologically tested and hypoallergenic*, so it seemed like a natural progression from my granny's home remedy. My mum also said it's the only body wash she buys now, which is a rave review coming from her.
Stepping out of the shower on first use, it felt like I had already moisturised, but without the damp, sticky residue and therefore no need to play the waiting game to get dressed. I picked up my own bottle and haven't looked back since. 
No more itchy or tight skin post-shower and no need for a moisturising step either. Like all skincare, I knew it was a keeper when I purchased the next bottle out of fear the next one was about to run out and because it's so intensive, a small amount goes much further than any other body wash I've used. 
Changing with the seasons
Now that my skin's sensitivity has eased, I flit between the Skin Relief Body Wash in the winter when I really need the intensive moisturising qualities as I move between the dry heat of a stove and the crisp chill of the outdoors, and the slightly less intensive oatmeal-based Daily Moisturising Body Wash (green cap) in the summer, when there's more moisture in the air and I'm more likely to be applying sunscreen. 
I also find the Daily Moisturising After-Shower Mist really moisturising and especially useful last summer when I was prepping my skin for a spray tan before my wedding.
Now that I'm pregnant, mom friends have already recommended the Aveeno Baby range to me but there's no need really, the Aveeno Baby Daily Care Gentle Bath & Wash is already sitting next to a very cute baby bath towel, ready to go.
*Formulated to minimise the risk of allergies
---
Feeling your best starts with beautiful skin. With ingredients like Prebiotic Triple Oat Complex and shea butter, AVEENO® body-care products gently cleanse and moisturise, leaving skin smooth, soft and healthy looking. Shop the range now.