From the Winter issue of IMAGE Magazine, Jennifer Rock, best-selling author, founder of the world's first online skin consultancy The Skin Nerd and refillable skincare range Skingredients shares her beauty must-haves.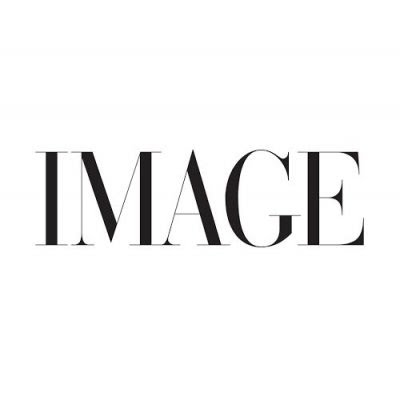 Skingredients PreProbiotic Cleanse, €29, Skingredients Skin Protein, €55, Skingredients Skin Shield, €57
Three products I always have in my routine are Skingredients PreProbiotic Cleanse, €29, which ensures my skin is given a good balance of nutritional ingredients, a vitamin A serum for regenerating skin at a cellular level and SPF to ensure that I shield the skin from further elemental damage.
My one desert island beauty essential would be SPF as it is the key to protecting the skin and treating it like the organ that it is. Second to that would be the Cleanse Off Mitt, €6.50, to ensure I cleanse my skin as thoroughly as possible as it can be used by itself without a cleanser.
A product that's always on my nightstand is Margaret Dabbs Foot Hygiene Cream, €26. The skin is an organ and when my hands and feet are taken care of, I feel like I am really nailing it in terms of skin health! Studies have found that not having enough magnesium in the body can lead to poor quality sleep and so I take magnesium supplements to help me sleep through the night.
The first thing I put on my skin in the morning is the Cleanse Off Mitt, a cleanser, a spritz, a serum and SPF every morning. It's a simple routine, but effective, results-driven and ideal when time is of the essence!
The last beauty-related thing I do before I go to bed is mantras and having a positive chat with myself. I reflect on the day, talking through all the things that I'm grateful for in my life. I do believe that positivity and practising this moment of reflection is what allows me to stay motivated in the busy life that I lead.
The one product I always return to is my GoldFever hair extensions – they give me confidence! Honestly, a top knot bun with these in is incomparable to the reality of the hair I was given! The beauty appointments I never miss are facials, my nails and GoldFever hair extensions – they allow me to feel like the best aesthetic version of me.
My three hair favourites are GoldFever Hair Extensions so my hair always appears full and vibrant, Luna By Lisa Leave-in Hair Treatment, €16, and Joico hair ranges.
My signature scent is season dependent and is either Chloé, Floral Street or Atelier Cologne. I love to spritz on my clothes to help me reminisce about loved ones and special memories.
The best beauty advice I ever received was to stop using filters, although I didn't ever use them much! I wanted to ensure that when I see myself online, it is actually myself. I have an 18-year-old son and want to ensure that I practice what I preach when educating him about real life versus Instagram life. When you look at yourself and see a different version to reality it can affect mental health, so I believe it's important to be aware of this.
I never travel without a Cleanse Off Mitt, SPF, Skingredients Skin Protein, €55, and some headphones to dance my way through a situation!
I take my make-up off with Skingredients PreProbiotic Cleanser to pacify the skin and remove the day and Skingredients Sally Cleanse, €33, to treatment cleanse those pesky hormonal spots!
My lifelong lipstick love is Charlotte Tilbury Pillow Talk, €32. It's a nude pink with a brown base that enhances my natural lip colour.
The first beauty product I ever bought was a cleanser and moisturiser at aged 11. It was my first trip to Boots in the UK, and they made me fall in love with skincare. I loved the regime of looking after my skin. Fast forward 20 years and I am still advocating the same!
The foundation I always use is Jane Iredale for the coverage it gives, as well as the mineral goodness for my skin and Sculpted by Aimee Connolly, which is a dewy, hydrating favourite.
My all-time favourite body lotion is REN Clean Skincare AHA Smart Renewal Body Serum, €39.
The worst beauty mistake I ever made was using too many products and treating my skin as a testing tool as opposed to the organ it is. It's a perk but also not so positive aspect of the job, but I am my own willing guinea pig.
The last beauty item I bought was a body brush. I keep committing to it but not persevering – the newer something is, the more likely I am to use it. I may be the Skin Nerd but I'm human too but consistency is key!
The one thing I wish everyone knew about skincare is simplicity and affordability are key. Having a regime that is achievable on a regular basis is truly the key to long-term skin health and success. It doesn't have to be as complicated as many think.
I would really like to try Face Yoga by Agnes.
My all-time favourite tool is NuFACE Mini Facial Toning Device, €219.
My three current obsessions are reading about other female founder-led brands to learn from their success and challenge myself. Breathing and gratefulness has really has made a huge impact on my day-to-day mindset. Ensuring that I organise my diary in a colour-coded manner helps me feel in control of the week ahead – nerd by name, nerd by nature!
My all-time favourite brow product is Benefit Precisely My Brow Pencil, €15.
What was most important to me when creating Skingredients was that the correct level of active ingredients was put into each formula without compromise to ensure that I created products that truly delivered the results for the client. Paired with education to ensure that everybody knew exactly how or how not to use the products in order to get the best possible results as I think that this can often be taken for granted in skincare.
My favourite moisturiser is Skingredients Skin Good Fats, €55, which gives back to the skin the natural ingredients of a skin barrier.
This article originally appeared in the Winter issue of IMAGE Magazine. We may earn a commission if you buy something from any affiliate links on our site.