'I'm all about dopamine dressing (aka mood-boosting outfits) drenched in colour'
Sponsored By
---
Sponsored By
Fashion designer Aisling Kavanagh shares her expert guide to a night out — what to wear, her favourite spots, and how to capture the perfect selfie.
Fashion runs through designer Aisling Kavanagh's veins. "Everything from the concept to the finished product excites me."
Aisling is having such a big moment right now, with her signature sleeves, hair bows, super-feminine separates and coordinating bags being worn by Irish celebrities including Doireann Garrihy, Aideen Kate Murphy and Roz Purcell. 
2022 has been good to Aisling as earlier this year she bagged the Fashion Designer of the Year award at The Gossies, and is currently knee-deep in stock for Curated, her latest pop-up in Dublin's Royal Hibernian Way, off Dawson Street.
"I am so lucky that I get to call my one true passion in life my job, a lot of which stemmed from a fascination with the pages of all the fashion magazines. I love seeing the iconic photoshoots, the styling of garments, the hidden hints or slight nods to a cultural reference, and capturing a moment in time with fashion that years later we can distinguish the era through clothes."
Creating connections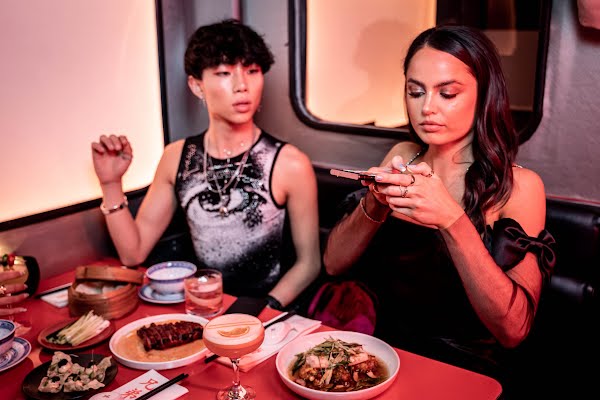 As a creative businesswoman, Aisling is constantly shooting and sharing content from her Samsung Galaxy S22. "Social media has been a great tool in helping me develop and grow my brand independently. It has given me the platform to bring the customer on the journey with me, and allows me forge a deeper connection with my AK Design community."
Aisling is a night owl who loves dressing up and heading out. "I love city nights and neon lights, and capturing the true essence of the fun night out with friends. If the pandemic and ensuing lockdowns have taught us anything, it's that there's no time like the present to embrace the return of dressing up.
"I'm all about dopamine dressing, aka mood-boosting dressing, drenched in colour – pieces that spark joy. It's all about dialling it up and adopting a more is more approach. I want to forget about the stresses of the daily grind and just have fun."
Favourite spots in Dublin
"I think my perfect day includes meeting up with all my best pals and starting at the Devlin's rooftop area while the sun splits the stones, followed by some drinks in the hustle and bustle of Fade Street and then finishing off the night in 777, as I couldn't turn down a margarita.
"Sushi is a great option too, as it's ideal for ordering with loads of friends and, of course, it's so Instagrammable. Nothing can beat the sushi aesthetic; sometimes it's too pretty to eat, but I am too obsessed with California rolls to let them go to waste."
And of course, perfect days and nights have to be snapped and shared. "Say what you will about selfies — I think they're an important part of self-care! Whether you're going for silly or serious, one of the biggest factors contributing to snapping the perfect selfie is lighting."
The Samsung Galaxy 22 uses an AI algorithm to read available light and instantly offer optimal resolution and clarity. "It enhances the tone, mood and atmosphere of the image and doesn't have to be tweaked or adjusted. Who doesn't love a golden hour glow?"
Finding inspiration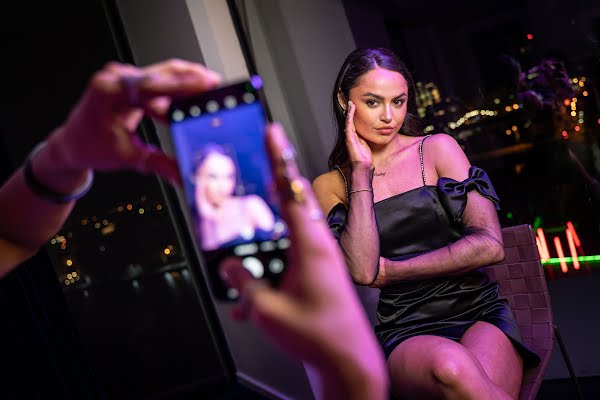 Aisling is very much a city girl, and is planning on spending some of this summer in New York and the UK. "London is my favourite place to people-watch. I'm always telling people how much I love Londoners style — it's quirky, experimental, creative, and, above all else, risk-taking; it inspires me to dress as an individual.
"And I love that there are so many different pockets of culture and diversity, from Shoreditch to Chelsea, there is something for everyone. And, of course, London is home to some of the most successful fashion designers, including Alexander McQueen and Stella McCartney."
Living life to the full, Aisling really appreciates the extra-long life battery of the Samsung Galaxy S22. "There's truly nothing worse when I'm out on a night out, capturing all the fun moments and my phone dies. The S22's all-day battery means I'm not living life on the edge on one per cent, and can just enjoy myself!"
Samsung Galaxy S22, S22+ and S22 Ultra are available now, from  samsung.com/ie, and retail partners nationwide.