Here are 8 of Ireland's most sustainable wedding venues to tie the knot in
---
You know what they say: something old, something new, something borrowed, and something… green?
If you're in the throes of wedding planning and want to put an emphasis on sustainability during your celebration of love, these Irish venues are as green as they come.
While other methods of maintaining an environmentally friendly approach to your special day may include opting for homegrown, organic menu items, renting décor, and sending paperless invitations, these planet-kind venues make the most of our surrounding nature without leaving a trace.
Compiled by Ireland's popular wedding venue platform Save My Day — who showcase alternative Irish venues available for hire — this list shows that, in addition to something blue, to-be-weds can now opt for somewhere green and choose a planet-kind venue for their nuptials.
Situated in woodlands, urban farms, barns, organic gardens, farm-to-fork restaurants, countryside estates, celebrated hotels and eco-friendly retreats, these locations are perfect for any sustainably conscious couples committed to living a green lifestyle.
From Kilkenny to Kerry, Cork to Laois, here are some exceptional sustainable wedding venue options across Ireland…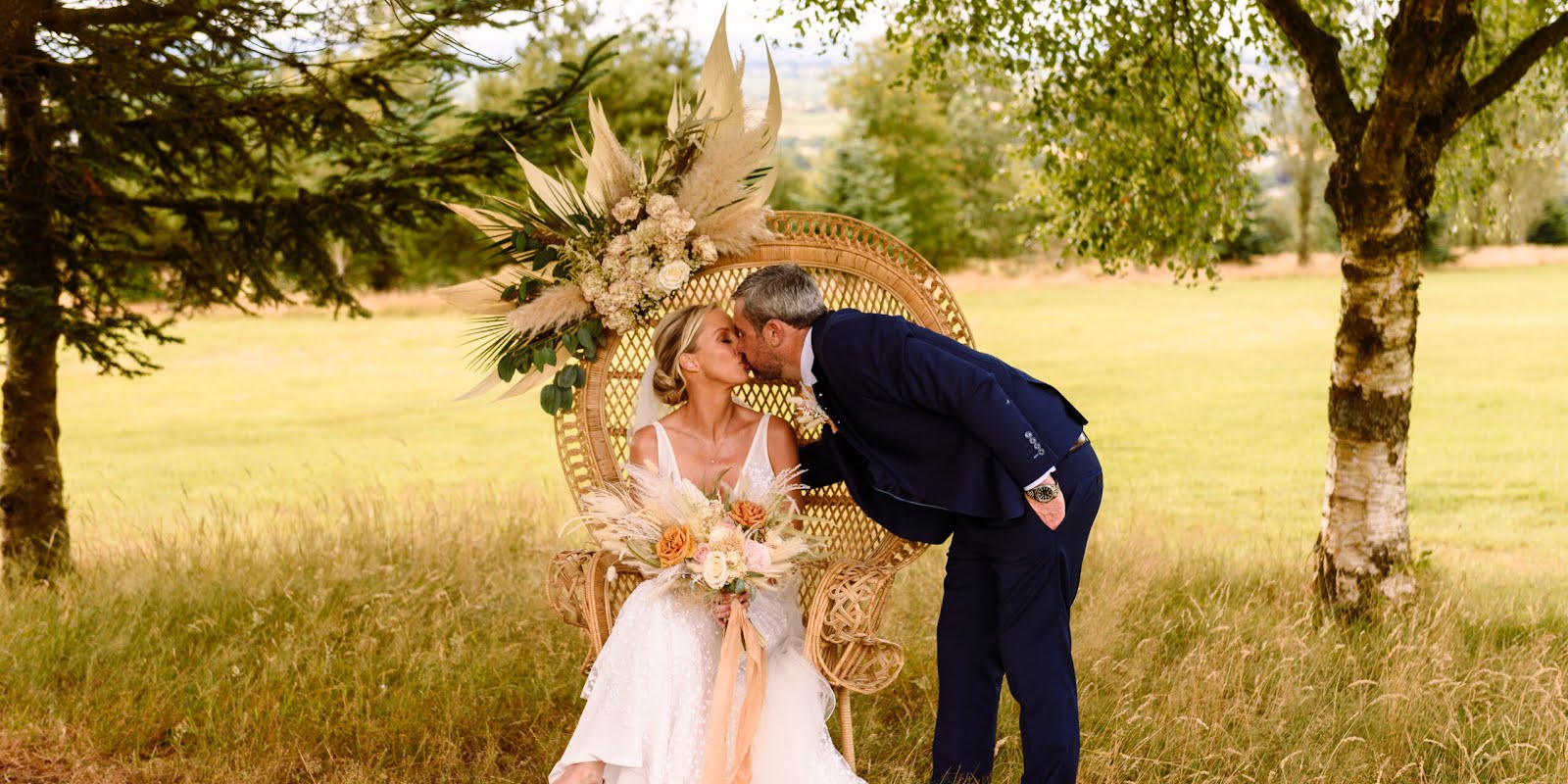 Mountain View
Ballyhale, Kilkenny
Set in the beautiful rolling hills of the Kilkenny countryside, Mountain View is an exclusive and all-inclusive wedding venue that boasts both indoor and outdoor ceremony and reception spaces on its 120 acres. With a growing awareness of the importance of supporting local communities and reducing environmental impact, Mountain View is choosing to prioritise local and Irish produce when planning both their restaurant and wedding menus.
Choosing Irish craft beers and spirits for the bar, selecting a menu featuring seasonal and locally sourced ingredients, supporting local and Irish businesses not only helps Mountain View to create a more sustainable and memorable wedding but also helps to boost the local economy and promote a sense of community.
Their award-winning range of ceremony and reception options to couples including the stylish Greenhouse restaurant ideal for intimate gatherings, beautiful pergola for outdoor ceremonies nestled amongst nature, and grand and spectacular parties in their Grand Marquee. Their one-of-a-kind lovingly restored cowshed offers the best of both worlds with a rustic barn-style venue that offers 5 star quality seasonal food from celebrated Head Chef Rory Nolan.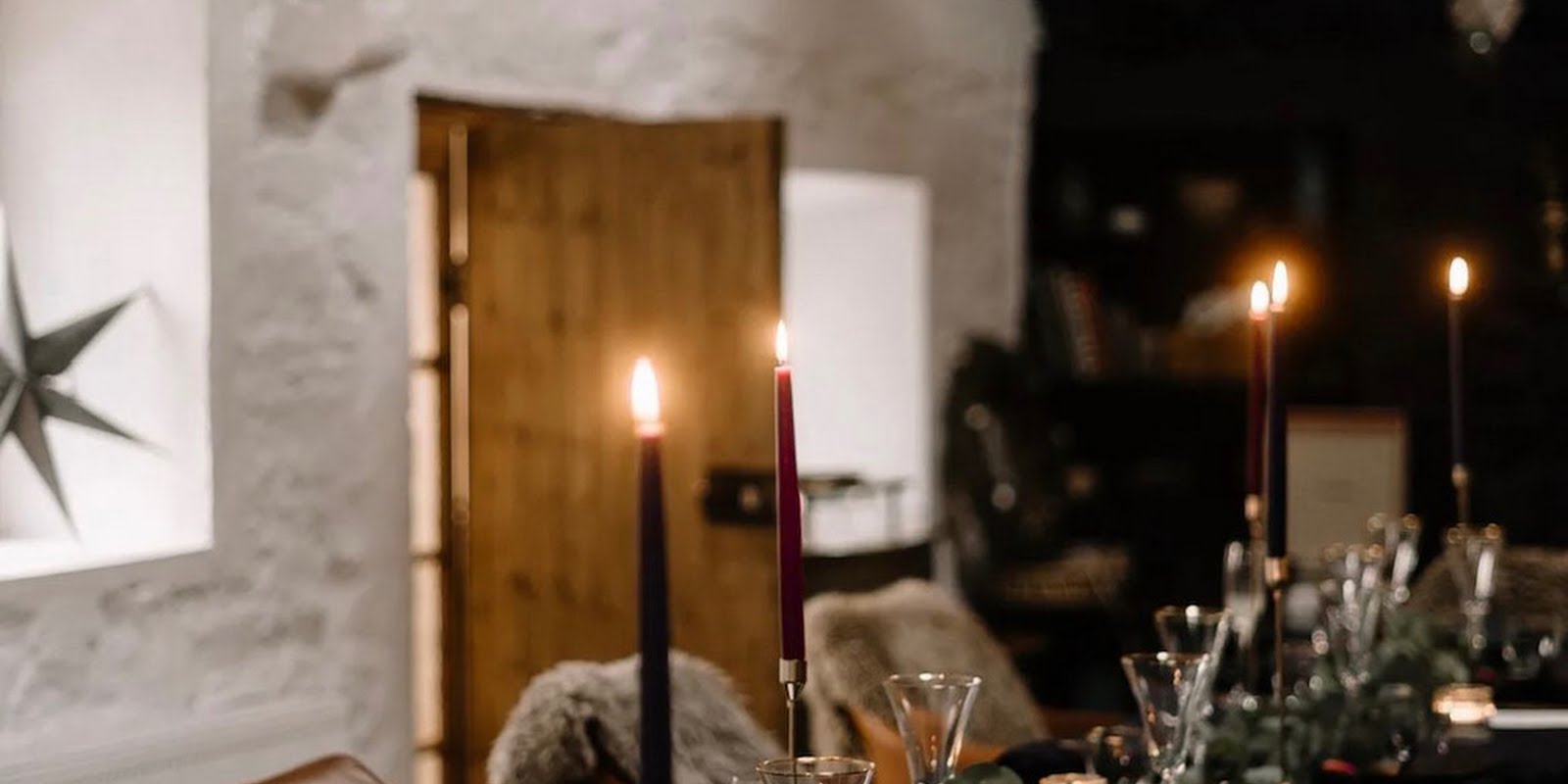 The Wicklow Escape
Donard, Wicklow
Imagine arriving at the foothills of the Wicklow mountains in the beautiful 'Garden of Ireland' surrounded by the most amazing farmers and suppliers. With sustainability and zero waste at their heart, The Wicklow Escape have created both an abundant kitchen garden and a network of hyper-local produce for their wedding menus.
Picked within minutes of eating, their permaculture gardens and glasshouse fill your wedding guests' plates with bursts of unimaginable taste. This idyllic intimate wedding venue's producer neighbours and farming friends include Ridgeway Wagyu beef, Castleruddery organic farm, Ballyhubbock Farm, Grace's eggs, Winetavern rare breed outdoor pork, Gra Aran Bakery, Sustainable Seafood Ireland, and more.
Perfect for nature lovers and foodie couples, and those who love the idea of getting married with a group of your nearest and dearest in an environmentally-minded and truly beautiful exclusive venue.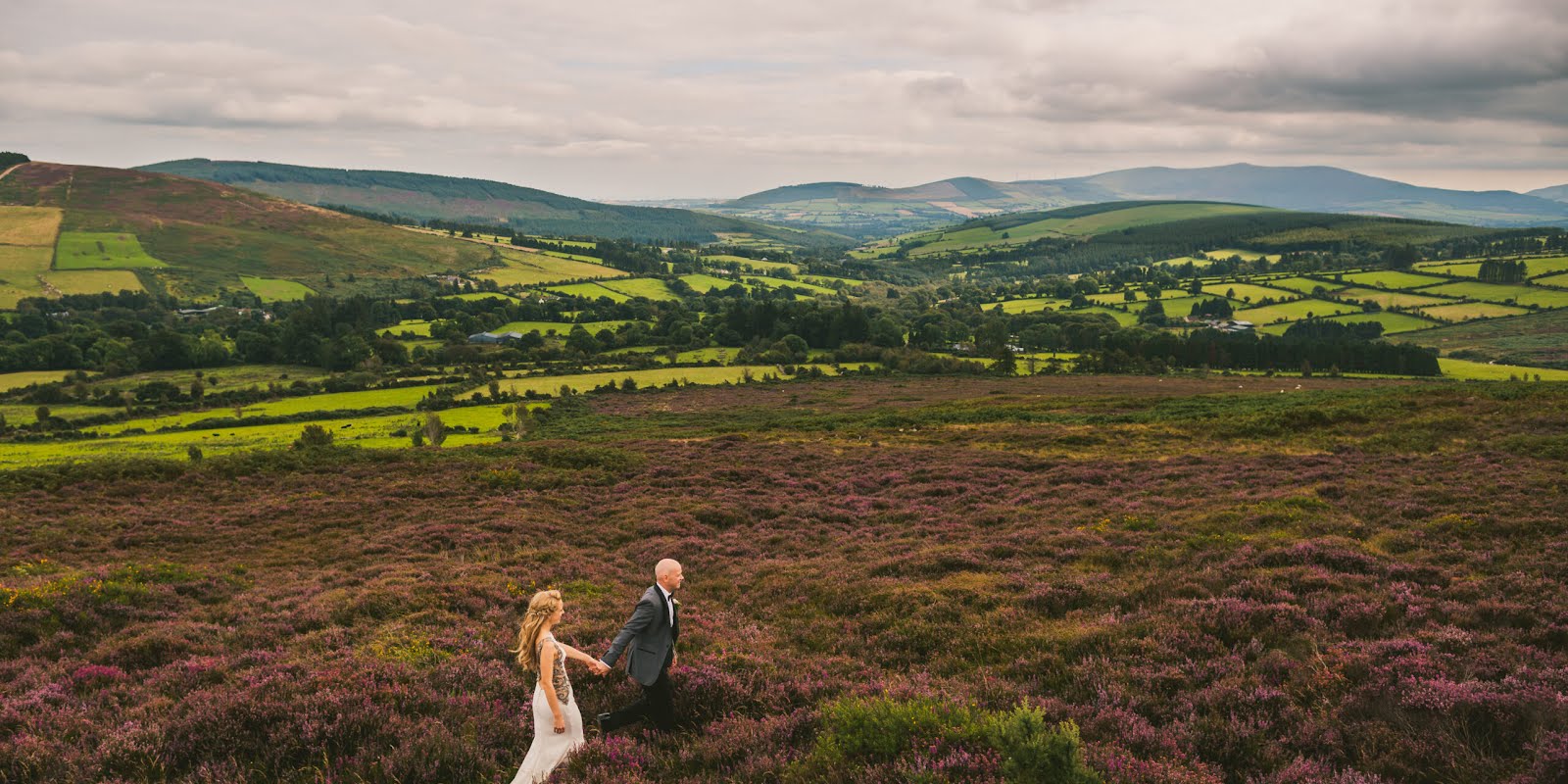 BrookLodge & Macreddin Village
Macreddin East, Wicklow
Set against the gentle background of Wicklow's rolling hills, this picture-perfect country retreat blends fairytale romance, delicious food, impeccable service and attention to detail with a priority on embracing their organic ethos and sustainability into everything they do.
BrookLodge & Macreddin Village is home to Ireland's first certified organic restaurant – The Strawberry Tree. Their organic ethos extends far beyond food and Macreddin Village is now proudly carbon-neutral. In 2018, Macreddin Village committed to purchasing Biogas which is made entirely from organic waste. They are also the only hotel in Ireland with two, 200KVA carbon-neutral wood-chip burners providing all the hot water in their guest's sink, bath and shower. Biogas combined with the woodchip plants means that all the fuel required in Macreddin Village is totally carbon neutral.
BrookLodge & Macreddin Village offers Ireland's only Geo-Thermal energy resourced wedding venue, which includes 26 kilometres of underground pipe-work providing under-floor heating and also air-conditioning for your big day. Macreddin Village is fully committed and signed up to purchasing only renewable, rather than conventional electricity for weddings. Regarding waste, Macreddin Village has fifteen separate 'Streams for Waste' for more than sixteen years and was the first Irish hotel to instigate such a diverse listing.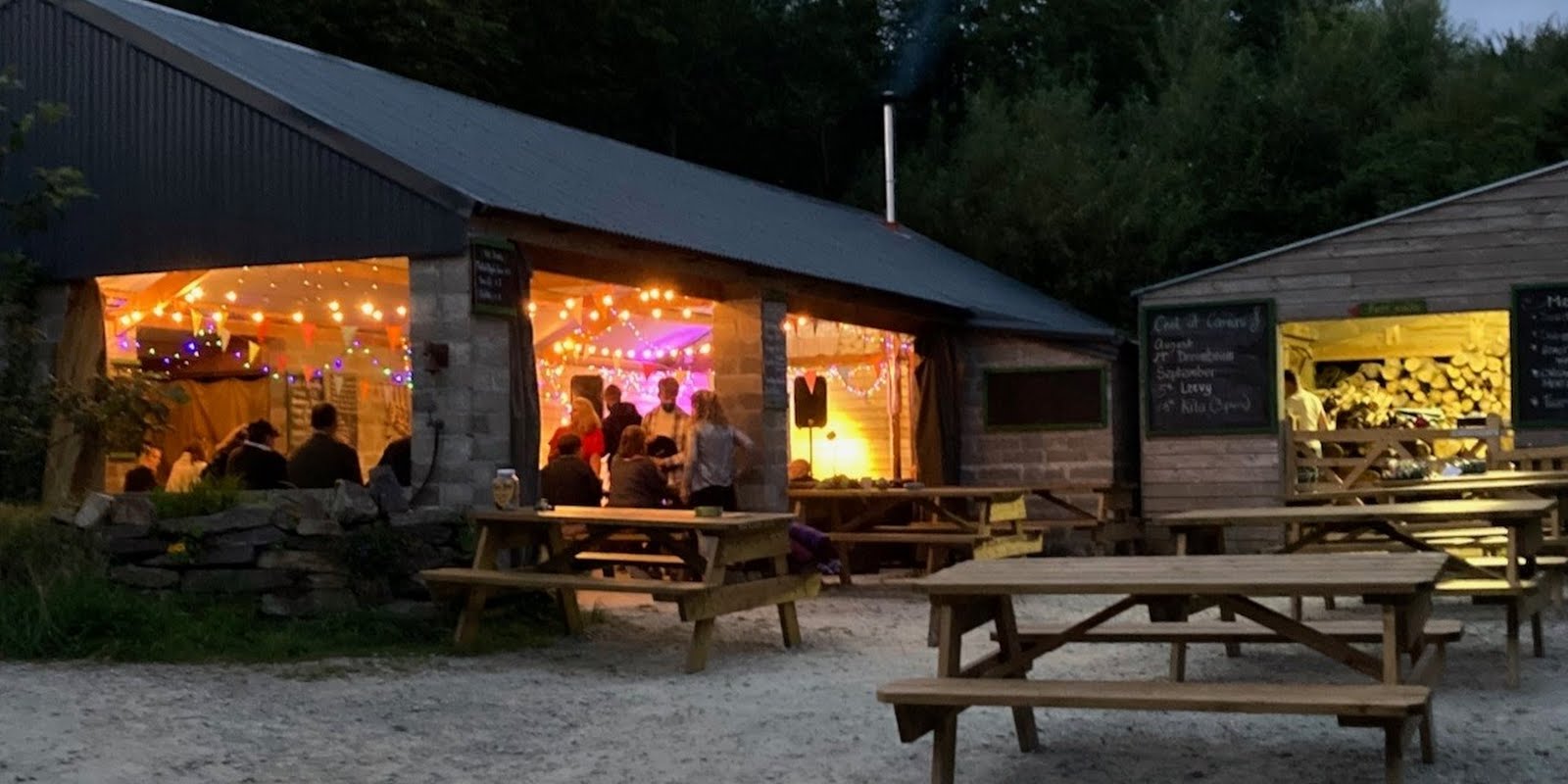 Camus Farm
Clonakilty, Cork
Set in 30 acres of West Cork hills with panoramic views over Clonakilty Bay, Camus Farm has sustainability, biodiversity and animal welfare at the heart of everything they do at this farm, barn and award-winning restaurant wedding venue.
As an organic farm they offer a truly authentic farm-to-fork experience for couples and their wedding guests, with much of the wedding menu's produce being grown or reared on the farm.
Ideal for eco-minded to-be-weds seeking a relaxed and romantic festival vibe for their celebration. Suitable for up to 100 guests, this farm venue boasts a ceremonial circle, award-winning licensed restaurant and covered barn with stage for exclusive weddings.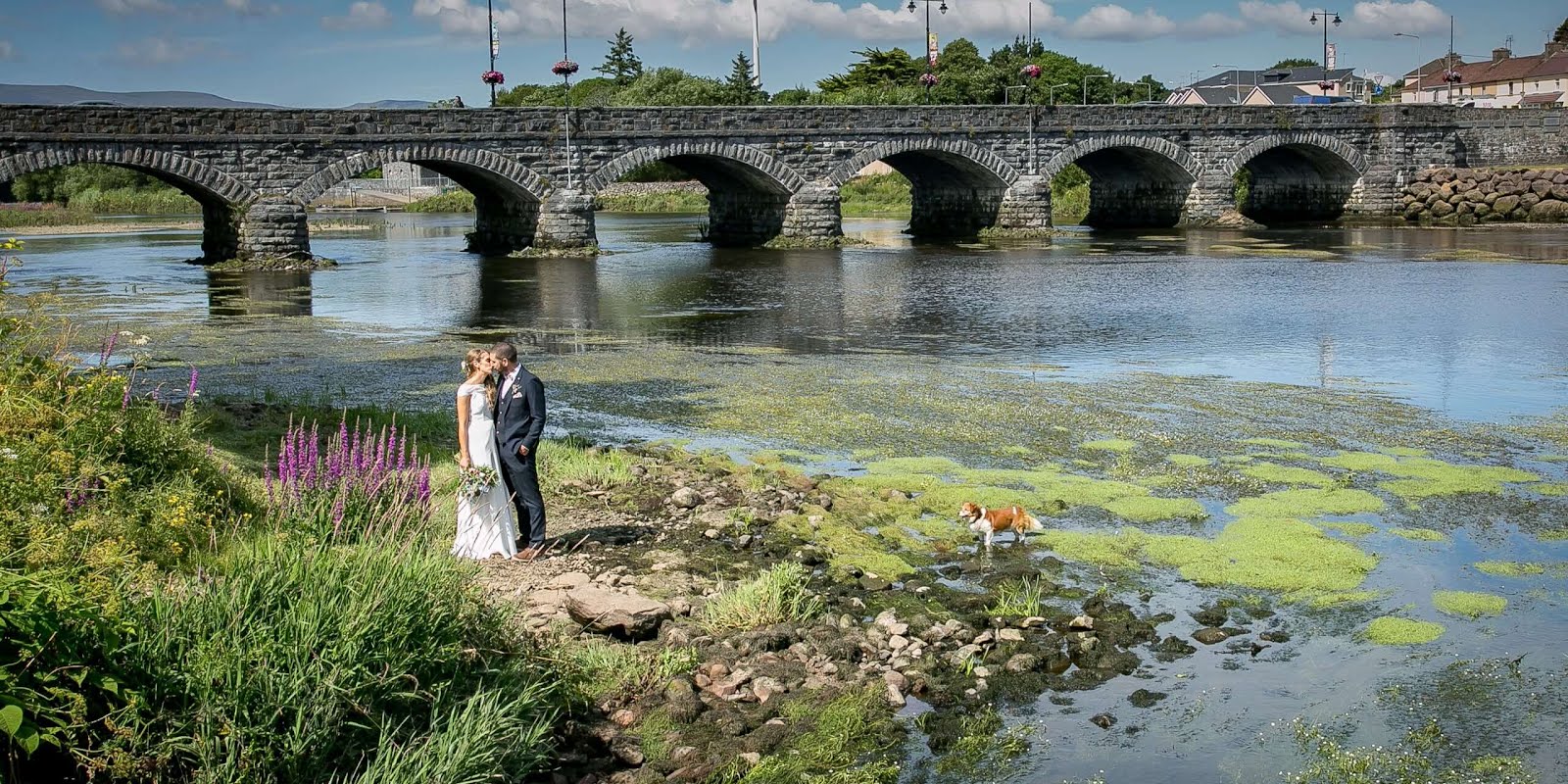 10 Bridge Street
Killorglin, Kerry
10 Bridge Street is a marriage of the old and the new, a traditional old church ceremony setting amid 200 years of history and original architectural features blended with a chic, vibrant and award-winning restaurant.
Housed in a restored 1816 old church, 10 Bridge Street is a unique venue hosting a wide range of exclusive wedding celebrations from sit-down banquet style wedding dinners, family-style tasting menus, informal casual style parties, intimate celebrations and late-night dancing!
10 Bridge Street's sustainable practices include using wedding software for pre-ordering meals to reduce food waste, digital invites reducing stationary and delivery, discouraging table favours that aren't reusable or recyclable, using local food producers and encouraging couples to use local wedding suppliers to help reduce carbon footprint.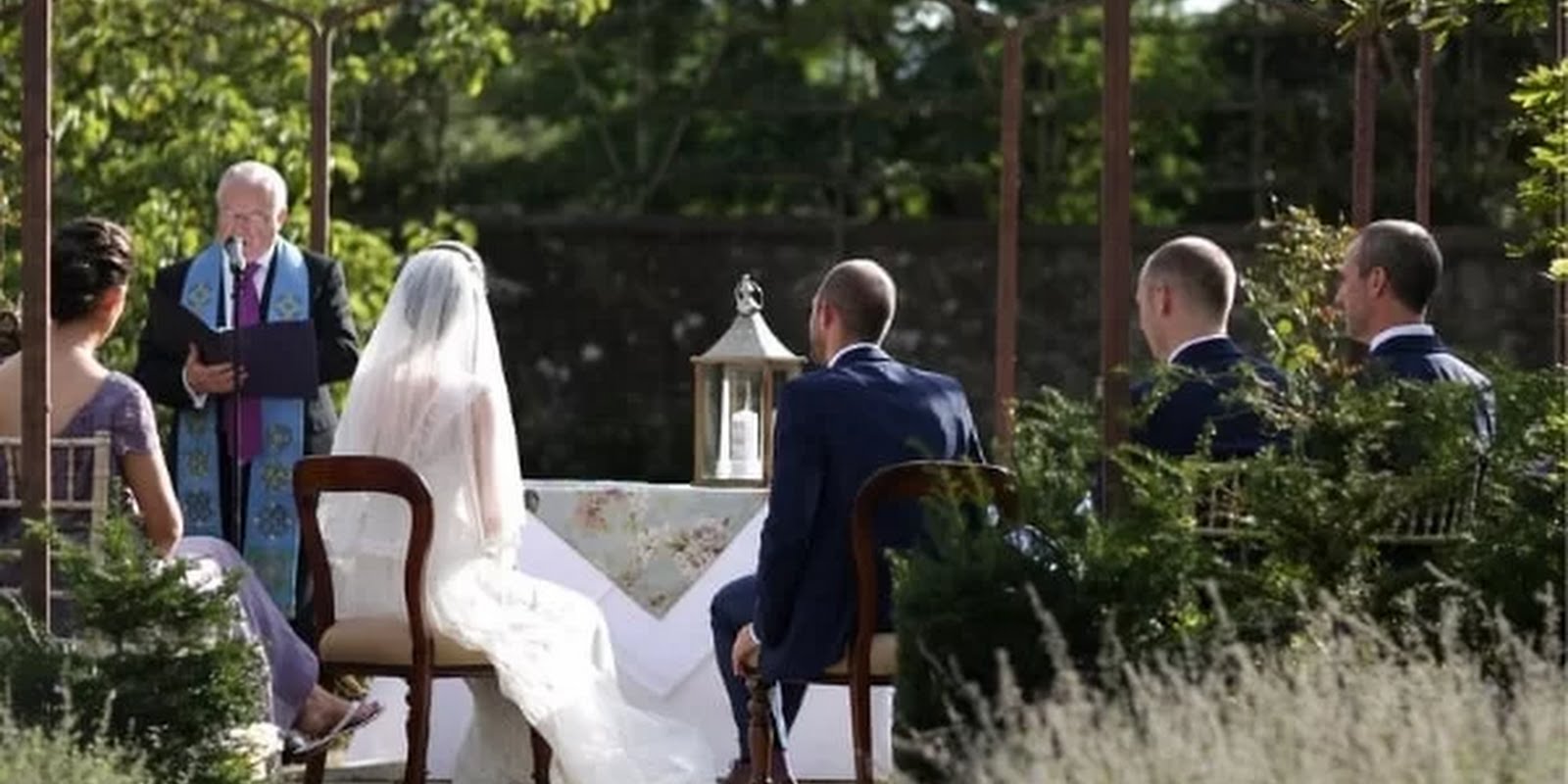 Airfield Estate
Dundrum, Dublin 14
Airfield Estate is a beautiful oasis of calm and countryside nestled within Dublin's Dundrum. The 38-acre estate and working urban farm offers a variety of both indoor and outdoor ceremony options including their romantic and serene Walled Garden, and reception spaces including the elegant setting of The Library Room and celebrated restaurant of Overends Kitchen where farm to fork food is showcased at its very best.
Airfield Estate chooses to focus on the quality and the provenance of their food and were recently crowned with the Best Sustainable Practices award from the Restaurant Association of Ireland. They offer couples and their guests tasty seasonal dishes, cooked using produce from small-scale suppliers and organically cultivated on the Airfield farm, with the farm being a perfect working example of environmentally sustainable agriculture in Ireland.
Working with small-scale seasonal suppliers means Airfield uses vegetables that are in season, local and from organic sources such as Airfield gardens. The meat comes from Airfield farm which follows regenerative practices and they also work with trusted small family-run butchers such as Higgins butcher in Sutton. Their fish supplier works with small day boats that support local communities around the country to get the freshest catch.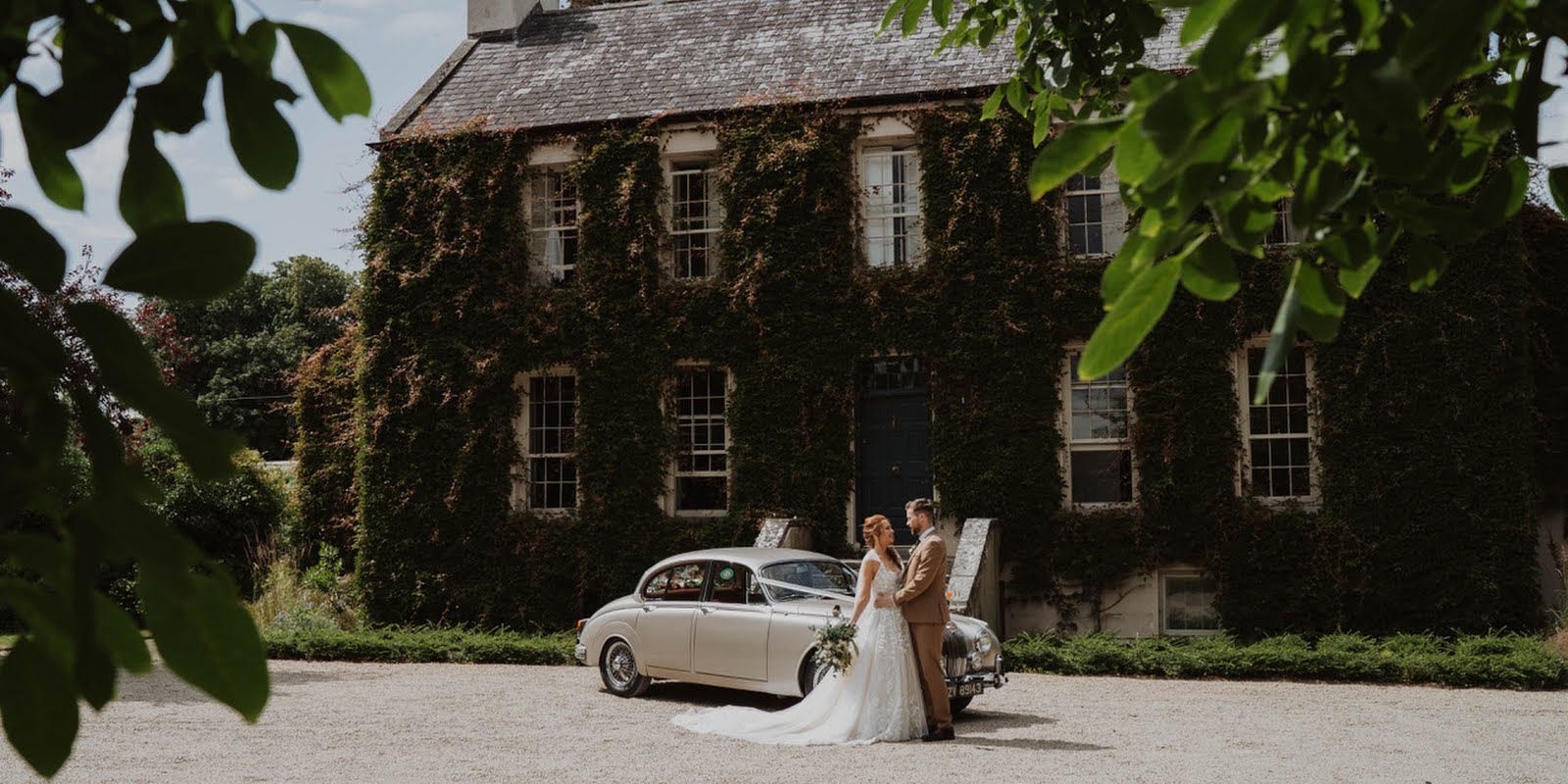 Ballintubbert Gardens & House
Stradbally, Laois
Ballintubbert Gardens and House, a house with an eclectic twist, offers exclusive use of its historic house, luxury rooms and its beautiful grounds, luxury glamping and a boutique festival feel. A stylish and romantic country venue perfect for simply rustic, classic chic, bohemian hip and vintage style weddings.
In addition to the lavish Georgian manor house, the extensive gardens have always been a core highlight of Ballintubbert with the venue's ethos always based on clear sustainability practices. The 14 acres of Organic gardens are a picture perfect setting for hosting a civil ceremony, or toasting the newly weds at the drinks reception. Ballintubbert is also certified as Ireland's first organic or ornamental garden.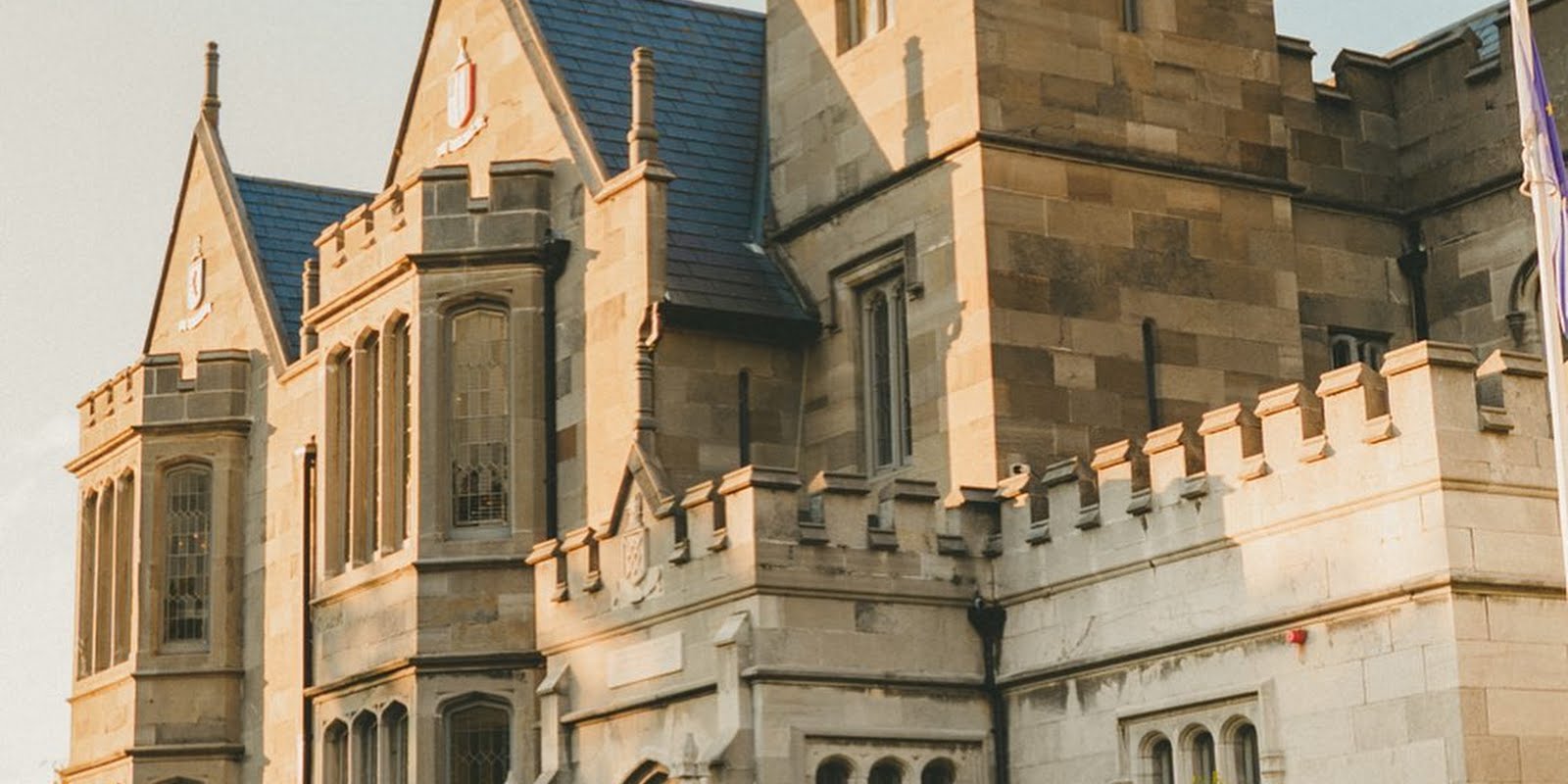 Clontarf Castle
Clontarf, Dublin 3
At Clontarf Castle, located on the stunning northern coastline of Dublin, the richness of the old enriches the new. With over 800 years of history, a breath-taking castle façade, dedicated art galleries, original 12th century architecture, landscaped gardens and a romantic outdoor terrace, Clontarf Castle is an all-inclusive wedding venue providing both ceremony and reception options as well as on-site accommodation for wedding guests and thus reducing travel emissions.
Clontarf Castle has the Green Hospitality Award Eco-label, with the wedding venue's main eco aims being to reduce carbon emissions by decreasing energy consumption, preserving water resources and minimising waste production. They are aware that their guests are becoming more eco-conscious and are dedicated to working towards sustainable tourism in Ireland.