If you're on the hunt for a present for someone who loves to get outdoors, whether it's water- or land-based, we've got 10 great gift ideas starting from €12.99
This is one list I could probably do with my eyes closed – my husband would definitely qualify as outdoorsy and feels it's a sin to still be indoors on a Saturday at 11am, no matter the weather.
The only problem is, I have not helped myself out because he already owns and loves 80% of everything on this list (hence the ease at which it came together). But no matter, if you have an outdoorsy friend in your life who loves nothing more than a long day of hiking and jumping in freezing cold waters before setting up camp for the night, there's a present here for them.
Stocking Fillers
Sika dry bag 3L
€15
Whether your outdoorsy person is a water- or land-based type, they will need a waterproof bag to throw keys, wallets and phones into. There's nothing worse than getting caught in a torrential downpour only to find your electric car key has gotten similarly soaked and won't let you back into the car where dry clothes and a hot flask of tea are waiting.
Suntribe Sports Zinc Stick
€14.99
You often see surfers with a splash of white, blue or even red across their nose and cheeks – that's a zinc sunscreen. Waterproof and sweat-resistant, you can tumble around in the swell all day or tackle a really tough climb without having to worry about sun blistered lips or a reindeer nose. They're also perfect for little ones on the beach, especially if they;re not keen on keeping the sunhat on.
Trespass Cosie Reusable Gel Hand Warmers
€12.99
Not the prettiest but very useful, these pocket warmers are reusable so you can snap them, get your hands nice and toasty and then pop them in some boiling water and start again. Tuck them into a hiking jacket or pants and you will never be sorry to discover one halfway up a mountain just as the clouds come rolling in.
Perfect Presents
Anker PowerCore II 6700 portage charger
€39.99
Stop faffing around with that cheap portage charger you picked up at the airport. Even if you're not an outdoorsy person, a good reliable charger will come endlessly in handy. This Anker charger is great because it's lightweight but very durable and it holds plenty of battery, charging a completely dead phone to 100% about three times and it doesn't drain energy quickly either.
Black Diamond Moji Light
€24
While a good headtorch is an essential outdoor item, something to light the tent is also very handy. You don't want to be feeling around with the single beam of a hand torch while you're trying to cook or get changed. This little LED battery-charged light can be placed on the ground or hung from the ceiling and it's dimmable so you work with it and then relax under it
Ireland's Best Walks – A Walking Guide by Helen Fairbairn
€15.99
With sixty walks varying from short jaunts to full-day hikes, this book has the whole island of Ireland covered and a variety of landscapes and terrains to challenge even the most experienced of walkers. Each route is illustrated with maps and navigational guidance as well as photos and notes on access. A handy little tool to keep on the shelves or in the bag for the next sunny winter's day.
Laidain Aiken Hat
€65
A woolly hat is an outdoor essential, especially in Ireland and why not get an Irish one. Laidain's hats are knitted in Cork from colourful merino wool – you can even pick and choose the colours if you like. Their bright colours make you easy to spot too, whether you're trailing behind the group or leading the way.
Big Ticket Items
Flowstate Elements Surya mat
€145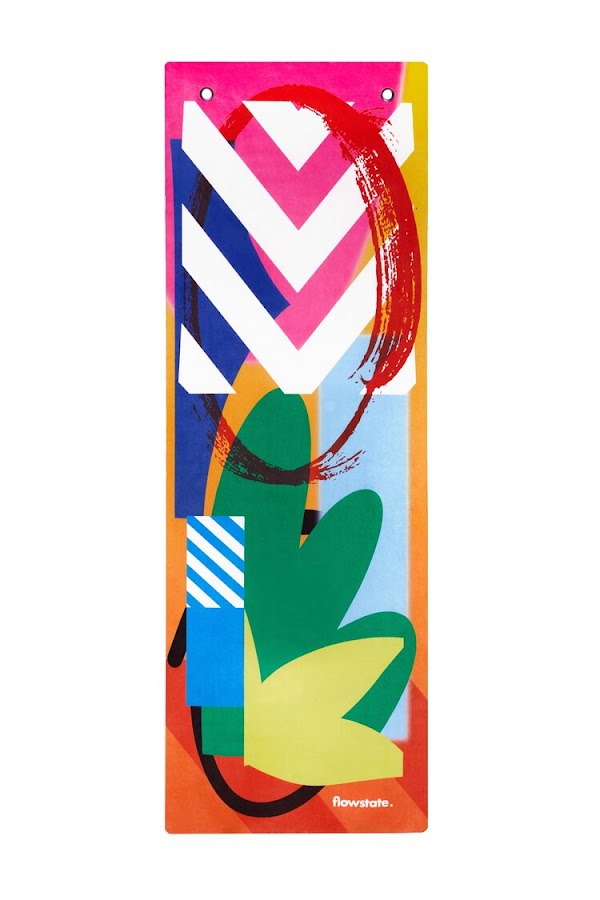 A yoga mat is an ideal gift for an outdoorsy person. As well as offering a little extra cushioning when you're camping and a handy "rug" for a van when you need to shake out the sand after a chilly dip in the sea, you will inevitably need to do some stretching in the mornings or after a long hike.
Irish company Flowstate's Elements collection is designed to reflect the natural landscape and help you reconnect with your environment. Perfect for some sunrise yoga to get you ready for a day of adventure.
Patagonia Nano Puff Gilet
€146.95
Expensive but worth it, Patagonia's outerwear is designed to be layered, with the Nano Puff providing a light and thin but very warm inner layer. It dries quickly and can be worn inside a hiking jacket or just a regular coat on a particularly chilly day. Guaranteed your outdoorsy friend will live in this, plus it packs away into an inner pocket for a nice little pillow to rest your head on.
Therm-A-Rest Corus Quilt 0ºC
€200
Sleeping bags are ideal for tent camping but if you've got a van, a blanket is much more comfortable to sleep in. This Therm-A-Rest blanket is Irish-made (the company is headquartered in Midleton, Co Cork) and is ideal for road trips. Lightweight, it packers down to nothing but is incredibly warm. It's water repellent and dries quickly, plus it's got a little fold at the bottom to tuck your feet into so you don't get stuck with a draft.
Polar Premium Outdoor Multisport Watch
€499
Okay, we're on the pricy end of the scale here I know, but this could be a gift a few people pitch in on, especially if you have a serious hiker in the family. Built with military-level durability, the Polar outdoor watch has built-in GPS you can sync your routes to, ultra-long battery life, a compass, and tracking abilities for elevation, heart rate, coordinates and lots more.
In need of more great gift ideas? Head to The Ultimate IMAGE Christmas Gift Guide, with presents for everyone from new moms to tech bros and sulky teenagers. We may earn a commission if you buy something from any affiliate links on our site.