IMAGE staffers on dressing for the awards: 'It's how I feel on a big night, rather than look that is really important'
---
As we get ready to glam up for the IMAGE PwC Businesswoman of the Year Awards next week, our focus is on doing so with a sense of fun, personal empowerment and with sustainability in mind. We talk to IMAGE staffers about the outfits that have meant the most to them over the years.
It's time to dress up for the annual IMAGE PwC Businesswoman of the Year Awards and I, for one, am VERY excited about it. It's been way too long since I have attended a black-tie event, but it's been longer still since the awards kicked off 15 years ago. In those years, the approach to black-tie fashion has changed to be more sustainable and responsible and as we have all (sorry) got older, we are also dressing with a strong sense of self – honouring what feels good for us.
I talked to IMAGE staffers about some of their favourite looks from past awards and the stories behind their outfits.
Ciara Cosgrove, Director of Events & Branded Partnerships
How I feel rather than look on a big night is really important to me. Being director of the events, it's essential that I feel comfortable on the night of the awards ceremony as it's a quite busy one! After that, I want to feel myself and feel strong in something I love that has a little meaning behind it.
I returned to work, for a short period, just five weeks after having my first baby Luke. The reason for my return was the 2017 Businesswoman of the Year project. It was my decision and I was fortunate enough to have a great baby and an even greater support network around me making it possible. The dress I wore at the awards ceremony that year was from Urban Outfitters and it sat very well on a body that had recently been through a long tough labour. I loved wearing it and it always reminded me of that achievement. And so, on my return from baby number two, my little girl Lucy, and a three-year hiatus of events due to Covid-19, I did not hesitate in what to wear.
Rewearing it five years later felt just as good and even though it was on the same, now older, body, it managed to make me feel like my old self, a strong self who has also come a long way both personally and professionally.
Dominique McMullan, Editorial Director
When I was 8.5 months pregnant with Kai, I rented a beautiful off-the-shoulder white dress from Irish maternity hire company Beauty And The Bump for the Businesswoman of the Year Awards. In retrospect, I don't know what I was thinking – I thought my feet were going to actually fall off by the end of the night!
That being said, I felt pretty fabulous, like a very pregnant Marilyn Monroe. And it was a lovely last glamorous night before motherhood quickly ensued!
Holly O'Neill, Beauty Editor and Digital Editor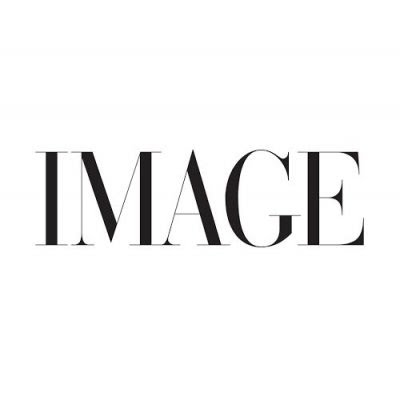 This photograph was taken without me realising it at the Businesswoman of the Year Awards 2016, my first BWOTY Awards. I'm in all black because I'm either still an intern or a very-early-days staff writer at IMAGE.ie. I was probably running around in the background all night just as I will be this year – holding a clipboard with lists of things to tick off for us to cover on social for the night – snippets or great winners' speeches on Twitter, Boomerangs of Ireland's leading titans of industry drinking cocktails, that sort of thing.
I'm in a lacey black jumpsuit,  choker – give me a break, it was the accessory du jour of 2016 – and a cropped shoulder pad black blazer, both from River Island and at that time, the most professional clothes in my wardrobe (they're all still in it – trust me, the choker will come back). The messy-pulled-back-bun in my hair was inspired by being sweaty from running around the room all night, and clearly, I am flat out, hard at work revelling in Snapchat's at-that-time very new and exciting unicorn-vomiting-rainbows filter. To my horror, we have used this photograph in social ads for many more BWOTY awards in the years to come. It serves as an annual reminder to book my BWOTY blowdry.
Sarah Finnan, Deputy Digital Editor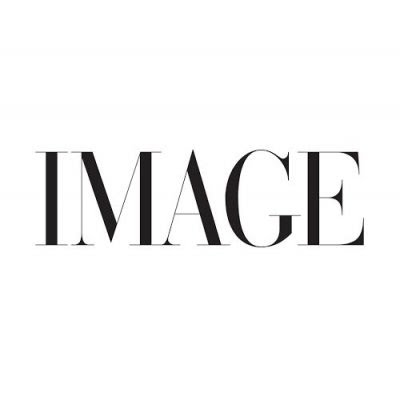 I find it impossible to pass a charity shop without nipping in for a quick look, which almost always means that I'll emerge with some new treasures. Unlike the high street where shops are stocked with multiples of each item, buying second-hand can be a game of luck and shopping with a specific occasion in mind can be difficult as there's no guarantee you'll find what you're looking for. So, if you see something good, you have to jump.
I spotted this black one-piece in a shop near Longford two summers ago and knew I couldn't leave it behind. The straps were a little too long so I cut them off, but the sweetheart neckline and beaded bustier make it look much more expensive than the €15 I paid for it. I ended up wearing the jumpsuit to the Businesswoman of the Year Awards last year, teaming it with an old blazer my cousin had given me and a pair of black heels I wore to my graduation. It was a very low-fuss outfit, but a few accessories and some red lipstick really brought it together!
Tickets Available
The shortlist for the 2023 IMAGE PwC Businesswoman of the Year Awards can be viewed here. We will announce the winners on the evening of April 14th across 11 categories, alongside the presentation of the overall IMAGE PwC Businesswoman of the Year and the very special Lifetime Achievement Award winner Mary Robinson.
If you would like to join us, there are limited tickets still available below, or email our events team at [email protected].