Inside the beauty routine of Keilidh Cashell, Ireland's biggest influencer
---
With over half a million followers on Instagram, 2 million on TikTok and 195k on YouTube, it was really only a matter of time before Ireland's biggest influencer Keilidh Cashell launched her own make-up brand, Kash Beauty.
Since her career kicked off in 2015, Keilidh Cashell has appeared on billboards across the US as the face of American beauty behemoth Morphe Cosmetics, has collaborated with YouTube legends Manny Mua and James Charles and has a slew of awards under her belt, including Best Beauty Influencer at our own IMAGE Magazine Business of Beauty Awards. Here, the make-up artist, social media influencer and now beauty brand founder speaks about her make-up must-haves, setting up a brand and how the Internet has changed the beauty industry.
---
What was your first beauty memory?
My first beauty memory was stealing one of my Mam's lipsticks, thinking she wouldn't notice. It was the darkest lipstick I have ever worn, there was no way I could hide it from her.
What product has been in your life the longest?
I'm very lucky to be sent new products all the time, so my routine can change up a good bit, but the one thing that always stays the same for over a year now is my base make-up. I have been using Nars Natural Radiant Longwear Foundation and I swear by it. It gives amazing coverage without being too cakey and lasts the whole day.
Nars Natural Radiant Longwear Foundation, €46
Why did you decide to set up Kash Beauty?
Having my own beauty brand has always been the end goal, I just didn't think I would be able to create it so early on in my career. Social media has allowed me to start this dream a lot earlier than expected and I'm so grateful. I wanted to start my own brand because I wanted to create products for people to make them feel beautiful and confident. There's no better feeling than that.
What was your vision for the products?
For my first collection, The Secret Treasure Collection, I wanted there to be something for everyone in it. I wanted it to be a collection that people looked at and thought "I know how to use that." I didn't want it to be intimidating or scary for anyone.
What product was the biggest challenge to create?
The biggest challenge was probably getting each individual eyeshadow to perform the way I wanted them to. The Secret Treasure Palette consists of mattes, shimmers and metallics, and getting the shimmers to be dimensional and full of the right glitters took a few tries.
Kash Beauty Secret Treasure Eyeshadow Palette, €29.95
What's the best beauty advice you ever received?
Applying cream products such as blush with your fingers is the way to go! The warmth of your fingers helps to melt the product into the skin and give a really natural finish.
Is there any beauty trend you'd like to see less of?
To be honest, no! I welcome any new make-up trends, I'll always try them. Make-up is supposed to be fun, it wipes off at the end of the day. I think let people play around and do what makes them feel confident and happy!
View this post on Instagram
Do you have any weird make-up hacks?
The thing I always get people to try is cream products, I always tell people to layer cream bronzer and blusher before setting with powders. This gives your skin a much more natural and glowy finish.
How do you think social media has changed beauty?
I think it has shown that there are many ways that you can wear make-up, that there are no rules as such. There are so many creatives you can learn off now online, I feel like it has made it more entertaining and accessible for everyone. There are so many trends in beauty that have come solely from online, I think as a whole it just makes the industry more exciting!
What's the last beauty product you bought?
I bought the Lanolips Lip Cream, trying to prepare for the cold months ahead! My lips always get really dry around this time of year so I've been trying out new lip creams.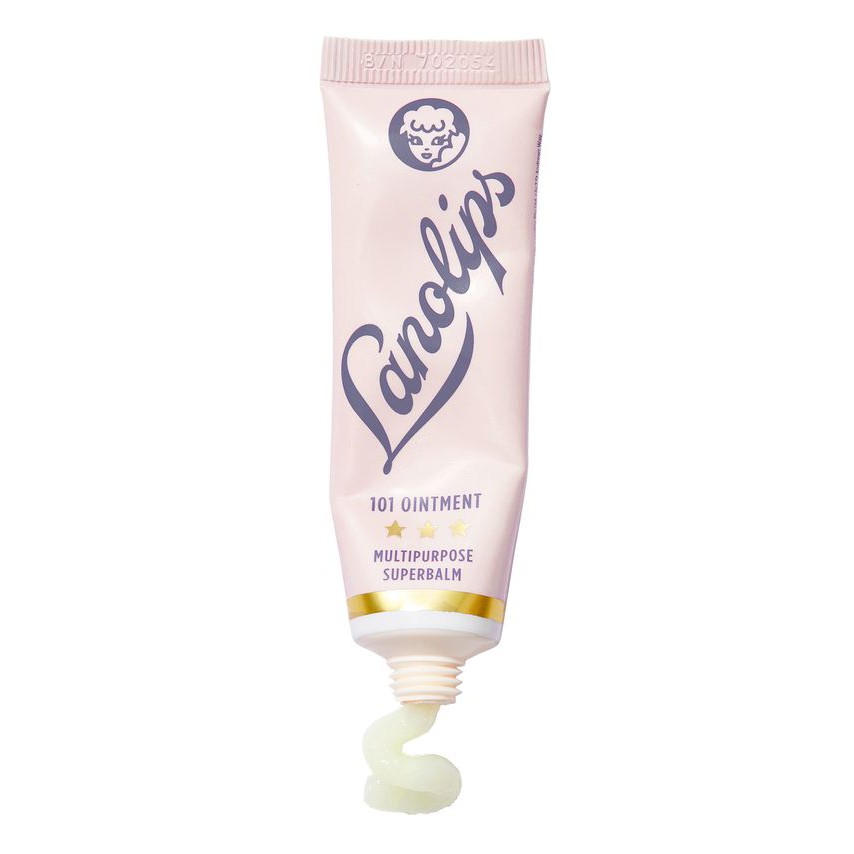 If you could do one person's make-up, who would it be?
Miley Cyrus. I've been a fan for years, and I feel she would just let me be creative and have fun with it. She wears fun make-up as it is, so I think we could come up with something cool!
Is there anything beauty related you've ever wanted to try?
Maybe shaving my face, I've seen that around the internet a lot and the results seem amazing.
You have ten minutes to get ready – what do you use?
I'd be lucky to get an eyebrow done! In 10 minutes I'd stick on some concealer, cream blusher on my face and lips, some fake freckles, and eyebrow gel.
What's your skincare routine?
I try to look after my skin since I cake on so much make-up on a daily basis. I use all Ole Henriksen products and I cleanse, tone and moisturise twice daily.
Ole Henriksen Truth Juice Daily Cleanser, €29
Do you have a favourite nail shade?
My nail lady would be laughing if she saw this. I'm very boring, I get black nails every single time. It's just my colour, it suits everything, I know it looks good and I never have to worry about it.
Yves Saint Laurent La Laque Couture in Holographic Black, €25.58
Who would you love to see wearing Kash Beauty?
Anybody and everyone! It makes me so happy to see anyone at all wearing it and loving it. The collection has been getting amazing reviews so far, it makes me so happy that the make-up I created can bring people confidence and happiness.
If you could give everyone one Kash Beauty product, what would you give?
My Secret Treasure Palette or one of the Lip Kits! They are such a staple in your make-up bag, I know you would get great use out of them and be obsessed!
Keilidh Cashell Kash Beauty Secret Treasure Collection, from €12.95, is available now at kashbeauty.com.
Photography by Keilidh Cashell, Kash Beauty and @keilidhmua.
Read more: Inside the beauty routine of Trinny Woodall
Read more: Inside the beauty routine of Nicola Kilner, CEO of Deciem
Read more: Inside the beauty routine of celebrity make-up artist Katie Jane Hughes