Sponsored By
Anti-ageing skincare doesn't have to be complicated. Youthful, bright and rejuvenated skin can be easily achieved with this four-step routine from La Roche-Posay…
---
Ageing is an inevitable part of life; there's no escaping it – but we can slow down the visible signs of it.
Did you know only 20% of the visible signs of ageing are down to genetics? The other 80% is all down to your skincare and lifestyle choices. But, with the skincare industry being such a crowded market, navigating the many products and ingredients available to you can seem daunting.
That doesn't have to be the case.
La Roche-Posay – one of our favourite, most-trusted, research-driven brands – has launched a four-step Expert-Ageing routine. Developed with dermatologists, it features some favourite active ingredients and, of course, SPF (the best anti-ageing prevention).
As it's suitable for women with all skin types (even sensitive skin), it makes anti-ageing skincare easy and accessible.
The four-step routine involves using two products in the morning and two products at night. Here we break down what each of these products does; why they're important, and how to use them effectively.
Morning
Skincare experts at La Roche-Posay recommend applying the new Pure Vitamin C10 serum every morning, followed by the broad-spectrum Anthelios SPF50+ Ultra Light Shaka Fluid.
Pure Vitamin C10 Serum
The new Pure Vitamin C10 serum is made from a variety of key skincare ingredients; all of which correct the appearance of ageing (even for sensitive skin).
Firstly, pure Vitamin C has great antioxidant power. Using it regularly can reduce dullness; promoting radiance and a natural glow. Then, hyaluronic acid plumps the skin; reducing the appearance of fine lines and wrinkles (as well as improving the skin's hydration levels).
Next, salicylic acid gently removes dead skin cells on the surface; while thermal spray water restores the skin's barrier, soothes sensitivity and fends off pro-ageing free radicals (such as air pollution).
Anthelios SPF50+ Ultra Light Shaka Fluid
After you've applied your Pure Vitamin C10 serum, experts recommend using the Anthelios SPF50+ Ultra Light Shaka Fluid.
This non-perfumed product provides broad-spectrum protection from both UVA and UVB rays; helping to prevent wrinkles, pigmentation and dark spots. What's more, it's lightweight formula is suitable for everyday use under make-up, and it's ultra-resistant to water, sweat and sand (making it perfect for taking on holidays this summer).
Night
In the evening, experts at La Roche-Posay recommend you incorporate both retinol and hyaluronic acid serum into your routine.
Redermic Retinol
When used regularly at night time, Redermic Retinol by La Roche-Posay stimulates collagen synthesis; can make fine lines and wrinkles appear reduced; dark spots appear faded, as if corrected; and skin texture appears refined, leaving it visibly smoother and more even-toned.
Hyalu B5 Serum
This intensely hydrating serum is clinically proven to re-plump and repair skin in just one day. The formula contains two different-sized molecules of hyaluronic acid; the larger molecule works on the surface of the skin to reduce wrinkles and re-plump the skin, while the smaller molecule penetrates more deeply into the skin to increase skin volume and elasticity.
Not only that, Vitamin B5 helps improve your skin's natural repairing process while also stimulating the repair of damaged skin.
Simple as that
With the Pure Vitamin C10 Serum fighting free radical damage; the Anthelios SPF50+ Ultra Light Shaka Fluid protecting against UVA, UVB and infrared rays; the Redermic Retinol stimulating collagen synthesis; and the Hyalu B5 Serum re-plumping and repairing the skin – younger-looking, rejuvenated skin can be achieved in just four easy steps.
As if it couldn't get much simpler than that, La Roche-Posay is available from local pharmacies nationwide. For more information about these four products, or to learn more about their anti-ageing properties, visit laroche-posay.ie.
Photos: Pexels.com
---
Read more: Do you know what accelerates skin ageing, or the number one ingredient to prevent it?
Read more: Celebrity make-up artist Patrick Ta is coming to Dublin for an exclusive masterclass
Read more: Holistic beauty treatments: what are they and how do they work
Also Read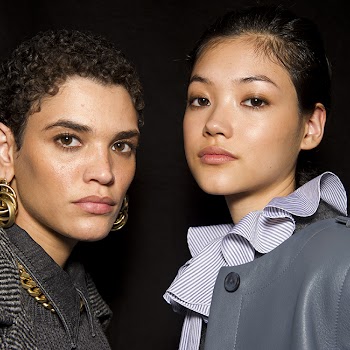 BEAUTY
LED pens, gua shas, facial massage tools – here's your...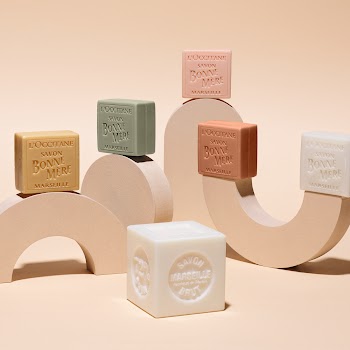 BEAUTY
Bar soap, one of beauty's most unsexy sells, is cool...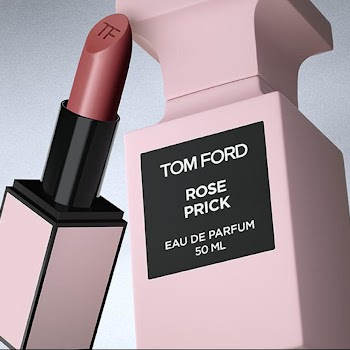 BEAUTY
You might not be filled with love right now, or drowning in dates, but if anyone deserves a gift, a bit of attention and to feel a bit spoiled right now, it's you. These new little luxuries will pick you up and give you some much-needed indulgence.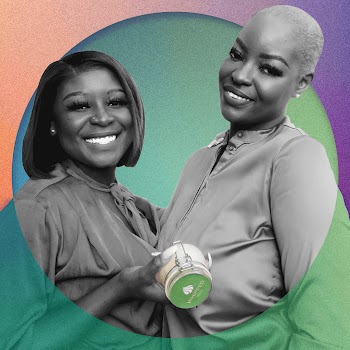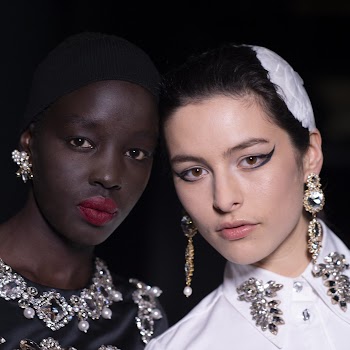 FASHION, BEAUTY
Lived-in, luxe hair, chic chignons, swooping liner and intricate nail art; these are the AW21 London Fashion Week beauty trends you'll actually want to wear.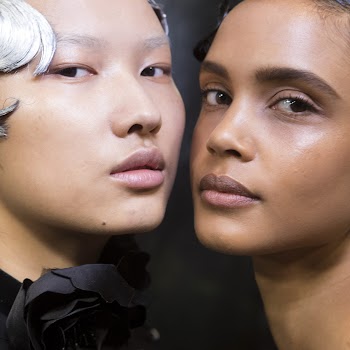 BEAUTY
Brighter days are coming; it's time to prep the skin with these exfoliators for instantly soft, radiant skin.