10 easy hair hacks to banish frizz and flyaways for good
Sponsored By
---
Sponsored By
Having frizzy hair is completely natural, especially if you've been blessed by the hair gods with curly locks. But, if you want a more smooth and polished look, these simple tips will do the trick.
To be able to prevent frizz, we must first understand what it is. Frizz and flyaways usually occur when your hair is dry, damaged or chemically treated (like with bleaching). These three things can make hair fibres separate, causing the cuticle (the outer layer of hair strands) to raise up, creating frizz. 
So, the best way to get a smooth and polished look is to make sure your hair cuticles are healthy, flat and sealed (so they can stay that way). This all comes down to one essential ingredient — moisture. 
Now, I know you've probably heard the usual stuff — avoid heat, use serums, etc. And while this guide does mention a few of those, it also includes practical, everyday dos and don'ts to follow (without all the fuss of de-ionising hair dryers and silk pillowcases). Here are some easy ways to keep frizz and flyaways at bay.
Keep it simple
DOs:
Use a moisture-based shampoo and conditioner

Douse hair with cold water at end of shower

Air dry hair or use a microfibre cloth

Apply serums or hydrating hair masks regularly 

Trim hair every six to eight weeks
DON'Ts
:
Wash your hair every day

Use really hot water in the shower

Blow dry your hair with high heat

Dry your hair with a rough towel

Brush your wet hair with a densely bristled brush
Step 1: Shower care
Like most beauty tips, preventing frizzy hair starts with your shower routine. The most important thing you can do is use moisture-based shampoo and conditioner. This helps detangle hair and realign hair fibres. John Frieda's Brazilian Sleek Shampoo and Conditioner are great for this. Infused with keratin drops, they're made with a Frizz Immunity Complex that helps cleanse and gradually build hair's immunity against frizz.
Before you finish your shower, make sure to give your hair a cold water rinse as well. Excessive heat can cause overdrying, so this helps prevent that and seals your hair cuticles.
Step 2: Damp hair care
Like previously mentioned, heat is smooth hair's nemesis, so be sure to avoid it as much as possible. Air drying is best, especially with a microfibre cloth or cotton t-shirt as these contain smoother fibres that cause less friction with hair. But if you have to blow dry hair, make sure you use a low heat setting or a diffuser and dry your hair salon-style (while smoothing it out against a roller brush).
Also, detangling damp hair with a wide-toothed comb helps prevent breakage and, before your hair is completely dry, apply a hydrating hair serum or curl defining gel for a smooth and polished finish. Look for ingredients like dimethiconol (softening agent), avocado oil (for moisture) and silicones (to help realign fibres while also moving freely). Or, if you'd like to avoid silicones altogether, hemisqualane is a great plant, sugar-derived alternative.
Step 3: Regular maintenance
Finally, make sure to keep up with regular trims (hairdressers recommend every six to eight weeks), as this helps prevent split ends. Habitually using hair masks or treatments is also great for locking in hydration and keeping your hair cuticles sleek and shiny.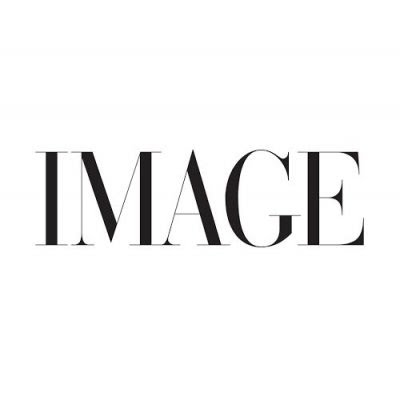 If you're going for an up-do, one easy trick is to dilute mousse and use it to smooth those baby hairs around your face. Just wet your palms, add a dab of mousse to your palms and apply around the hairline.
All these steps together will not only help smooth strays, but can help prevent frizzy hair in the long run too.
---
The Brazilian Sleek range from John Frieda is the perfect solution for sleek, glossy hair. In one wash, your hair will be left feeling softer, smoother and resistant to frizz. Available from Shaws Department Stores and leading pharmacies nationwide. Shop now.