Women in Sport: Captain of Liverpool F.C Women Niamh Fahey
---
In this instalment of our Women in Sport series, we hear from professional footballer Niamh Fahey on her early sporting memories, common misconceptions, and what sport means to her.
Niamh Fahey is an international footballer with over 100 caps for Ireland, currently playing club football for Liverpool, where she is also the captain. Having started her football career with Salthill Davon FC, Niamh moved to England in 2008 to join Arsenal and in 2015 she made the cross-city switch to Chelsea, before moving to France to join Bordeaux in 2017.
Fahey has enjoyed an incredibly decorated career, winning the FA Women's Super League on three occasions, twice with Arsenal and once with Chelsea, as well as five women's FA Cups. Niamh was also part of the history-making Irish Women's National Team who qualified for the 2023 FIFA Women's World Cup, which takes place in Australia and New Zealand. She has also enjoyed great success as a Gaelic footballer winning an All-Ireland Senior Ladies Football Championship in 2004 with Galway.
Name: Niamh Fahey
Profession: Professional Footballer (Liverpool)
Earliest sporting memory?
Winning our local national school's GAA competition, the Niall Kinnevey Cup.
How did you become involved in your sport?
My love of soccer started at my national school, St Annins, playing at break time with my classmates, usually Liverpool vs Manchester United, with the teams usually split into supporters of each team. It felt like the world cup final each break time!
What message would you like to share with young women and girls interested in pursuing a career as an athlete?
It's a very short career so don't waste a moment, and pursue it to your limit.
Proudest moment so far…
I've been very fortunate to be a part of many successful teams throughout my career, but the proudest moment to date has to be qualifying for the World Cup in Australia. I made my debut for the Irish Women's National Team back in 2007 so it's been a long road trying to qualify for a senior final. Beating Scotland in Hampden Park to qualify is without a doubt the proudest moment of my career.
The female athlete I admire most is…
Growing up it was Sonia O'Sullivan because she was world-class and she made me proud to be Irish watching her compete and win on the world stage. At present, it's Katie Taylor because she's a phenomenal world-class athlete. She has dominated at every level and continues to do so.
Favourite sporting memory…
Seeing the Galway men's team winning the all-Ireland vs Meath in 2001. Watching my brother Gary lift the Sam Maguire with my brother Richie also on the team that day in Croke Park.
Do you think there is still a stigma around women in sport?
I would say the majority of that stigma is gone/going. Younger generations are free of those burdens thankfully. However, in other countries, it still exists and so there is still work to do to break down barriers at home and abroad in order to achieve equality for women in sport and in general.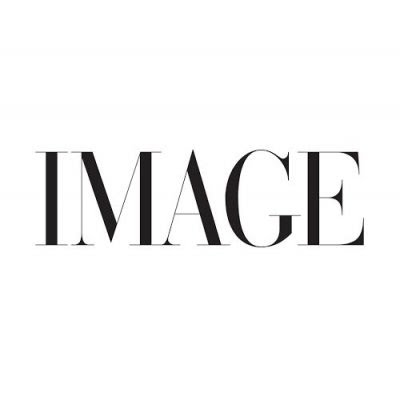 What is the biggest barrier to driving visibility in women's sports?
Media share. There has been an improvement but the balance of media to women's sport across all platforms is something that needs to be improved.
The biggest misconception that exists in women's sport is…
That nobody cares about women's football/sports, which is simply just not true. Viewing figures and attendances of the Women's European Football championship in England, and growing participation rates of women in football show that it is most definitely not the case that "nobody cares". Also, the fact that our opening game of the Women's World Cup vs Australia has been moved to an 80,000 seater after record sales disproves any of those lazy statements.
If I wasn't an athlete I would be…
A scientist. I studied science in university and worked for a while in Research & Development in a lab.
My favourite pre-competition game meal is…
Porridge with blueberries, peanut butter and honey. A glass of orange juice and a bagel. Then a coffee and I'm all set.
My pre-competition game playlist includes…
Shivers, Ofenbach remix. Bel Mercy, Jengi. Running Up That Hill, Meg Myers. Move Your Body, Xpansions.
My daily routine is…
Eat, sleep, train, repeat… plus coffee, plus study, plus movies.
My biggest sporting goal is…
I like to keep these things private.
Sports brands I love (Irish or otherwise)…
Lululemon, Nike, Patagonia.
Biggest splurge to celebrate a win…
A Five Guys cheeseburger, cajun fries and an oreo milkshake.
How do you mind your mental health?
Reading, walks in the fresh air and countryside. Meditation, although I find it hard to stay in a routine with it!
My three desert island beauty products are:
Charlotte Tilbury eyeliner and mascara, Elizabeth Arden 8-hour cream.
I need 8 hours of sleep a night because….
I'm generally moody if I get less and sluggish if I get too much.
Confidence, to me, is…
Being completely comfortable in my own skin, imperfections and all.
How do you get over a bad performance?
Analyse it, note what went wrong and learn from it. Give it 24 hours or less and move on.
Lastly, why is sport such an integral part of the community, on a club, local, national and personal level?
At its fundamental, sport is about unifying people, working towards a shared goal, and navigating the ups and downs along that journey together. Sport helps to break down societal and cultural barriers through a shared passion and that is why sport is so powerful.
For any enquiries about Niamh, visit Navy Blue.