What to expect: An IVF roadmap
Sponsored By
---
Sponsored By
Not sure what IVF treatment entails? We talk to the experts and break down the IVF process, so you know what to expect along the way.
So you've had your tests, met your doctor, and they've recommended IVF treatment. For some, this is a welcome relief and for others, it can be overwhelming news. Before you dive into the process, it's good to have all of the information you need, that's why we've broken down the process into bite-size pieces so you know what's ahead. 
By now you've been working to get your body ready (taking folic acid, living a healthy lifestyle, cooking at home) and get your mind ready (practicing your relaxation techniques and building your team of friends and family for support). You have all the practical things done like getting your Drugs Payment Scheme card for your medications, and reading all the information from your clinic. All that's left to do is start…. 
So here we go, right into the map of a typical IVF cycle, drawing on expert advice to take you through each step of the process.
How do you get started
When IVF is recommended, some people will start straight away, while others prefer to take a little bit of time before starting. 
"No one will pressure you to start immediately," says Mary McAuliffe, Head of Clinical Services at Waterstone Clinic. "When you do decide you're ready to start into it, you'll have a consultation with a fertility nurse to give you all the information on your cycle step by step. You'll go through the process in-depth, and they will tell you what to expect throughout and what your cycle will look like.
"You should leave knowing all about the process, the procedures, what scan visits you'll have, and how to take your medications. Understanding what's ahead of you can help to ease anxiety and enable you to plan."
IVF: Stages of Treatment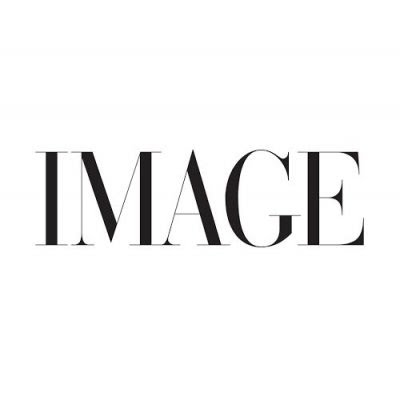 In IVF treatment, there are five main steps: 
Stimulation Phase

Egg Collection Procedure

IVF/ICSI Procedures in the Lab  

Embryo Transfer Procedure

Pregnancy Test
When Will You Have Appointments? 
One thing that can cause some stress when people think about IVF treatment is appointments – how many they'll need, when they'll be, and how they'll manage the appointments around work. 
The team will discuss all of these with you in advance. There are different protocols for IVF, but here are typical times of when you'll need to attend the clinic:
1. Baseline Scan: When you start your next menstrual cycle, you will inform the clinic and your treatment plan will start. You'll have a baseline scan and you'll get your instructions for your medication. This scan takes about 30 minutes and is important to make sure your body is ready to start. 
2. Stimulation Scans: During your stimulation phase, you'll have two or three ultrasound scans to track the development of the follicles in your ovaries. These scans take about 20 minutes. At your last scan, the fertility nurse will let you know when your egg collection procedure will be.
3. Egg Collection Procedure: A few days later, you'll have your egg collectionprocedure. If this falls on a work day, you will need to take this day off as you will receive sedation for the procedure. Your partner will need to attend to provide a semen sample and also to accompany you after the sedation. 
4. Embryo Transfer Procedure: After the egg collection, the lab will let you know how many eggs were collected, and the following day, how many have fertilised. As the embryos develop in the lab, the team will advise you on which day is the best to transfer on: Day 3, Day 5 or Day 6. The embryo transfer procedure is short; it just takes about 20 minutes. 
5. Pregnancy Test: After your embryo transfer procedure, the team will give you a date to take your pregnancy test.
The IVF process takes a few weeks, but doesn't have as many appointments as you might imagine. "If you are comfortable to talk to your manager, informing them about your treatment can be very helpful so that you can reduce any anxieties you have about leaving work for appointments," advises Mary McAuliffe of Waterstone Clinic.
"There are also lots of resources available to help throughout the process, from relaxation resources to counselling sessions, and your team will be there to support you throughout. All of the team is behind you; we all want this to be successful for you."
Treatment is a journey, just take it step by step.
Want to hear real fertility experiences? Read about a same-sex couple's IVF journey, a single mother's sperm donor experience, or the simple treatment once couple needed to have a baby boy.
---
IMAGE Talks Fertility
As part of the month-long series, Dominique McMullan, IMAGE Media's Editorial Director, is hosting the IMAGE Talks Fertility podcast, speaking to women whose fertility journeys mirror the paths that so many of you are walking. Dominique will put your fertility questions to the experts, and get advice and explanations that will help guide you, wherever you may be on your journey.
In episode one, Dominique has an honest and heartfelt conversation with Clodagh O'Hagan who shares her personal journey of becoming a mother through donor sperm. Dominique is then joined by expert nurse Mary McAuliffe to answer your fertility questions. Mary is the Head of Clinical Services at Waterstone Clinic, a general nurse, midwife and a founding member of the fertility specialist nursing team at Waterstone Clinic. Listen below now:
---
Continue to follow us here to hear from Ireland's leading experts in our IMAGE talks Fertility series in partnership with Waterstone Clinic