Wellness Diaries: founder of VIBO Vision Boards, Hannah O'Neill
---
When she's not working on her start-up VIBO, Hannah O'Neill is prioritising self-care. Here she shares her tools to get through the day, the importance of building habits and why she believes having a vision for your life and how you want to live is the epitome of taking care of yourself.
I wake at… 6.15am.
The first thing I do every morning is… look out the window. I sleep with my curtains open so the first thing I do is look at the sky and see what kind of morning it is.
My morning routine is… simple and effective! It's based on three Ms; movement, meditation and mindset. I have been doing one thing from each category every morning since 2017. I work best when in a routine, but I get bored easily, so this gives me the benefit of consistency with enough flexibility so that I don't get bored.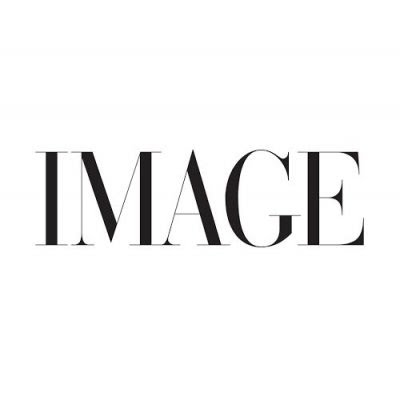 Movement is usually a workout or yoga, but I go through phases of other things – (I might run or skip every day for a month and then never do it again!) I used to exercise solely to lose weight and put a lot of pressure on myself, but I have relaxed that a lot over the last year. Now even if it's just a quick walk, I don't mind as long as I'm moving.
Meditation includes breathwork or a visualisation of something from my vision board. Mindset is usually journaling, gratitude or affirmations. I mix it up depending on my mood and what I have going on that day.
I am a trained cacao facilitator so after I shower and get dressed, I always make time for a cup of cacao before I sit at the desk. Running a start-up is hectic and unpredictable, so taking control of my morning means I am well set-up to tackle whatever challenges the day has in store.
I can't go to work without… a spiral A4 refill pad, a black Sharpie, and coloured post-its – those three things are like oxygen to my creativity. All of my thinking, planning and idea generation for VIBO happens on paper first.
The self-care tool I use every day is… lots! But if I had to pick one it would be my vision board. Having a vision for your life and how you want to live it, for me, is the epitome of taking care of yourself. In general, we are all busy and working hard. Vision Boarding is the best way that I have found to make sure that those efforts are moving us in the right direction.
The best part of my day is… a walk to get coffee with my partner Jeremy at lunchtime. We travel and move around a lot, so it's nice to have this moment as a daily ritual no matter where we are.
The most challenging part of my day is… running VIBO's social media. I am not very active on my personal accounts, but running a new business comes with pressure to be consistently posting. I end up spending a lot of time online and creating content, but get apprehensive when it comes to posting and engaging. I know social media is an incredible tool, and I am working on developing a better relationship with it, but at the moment it is a big challenge for me to find the balance.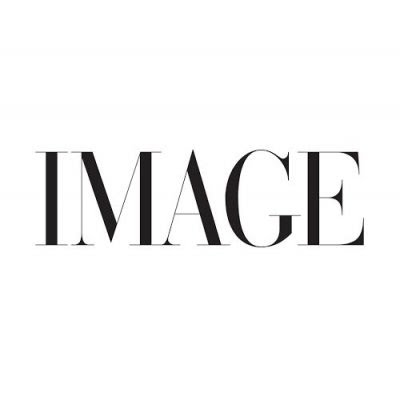 I engage with self-care every day by…prioritising it.
My daily self-care checklist routine includes… I don't think I have a set checklist, for me it is more about building the habit of constantly checking in with yourself to see what you need on any given day and being able to prioritise giving that to yourself.
The quickest, smallest thing I do for myself every day is… get up when I wake up. The greatest gift you can give yourself is enough time to take care of yourself in the morning.
I know it's been a good day if… I go to bed tired, full, and happy.
I switch off from work by… going for a walk and catching up with a friend. I mostly run VIBO from home and it's too easy to stay working on it late into the night. Leaving the house to go for a walk forces me to create a circuit break between the work day and the evening. I am a big fan of a long-winded rambly voicenote and most of my friends live in different places and timezones, so there is always a podcast-length voicenote waiting for me when I head out the door. When I get home it's officially evening and time to switch off.
Before I go to bed, I'll… check off my to-do list. I have three columns of post-its on my bedroom wall; To Do, Doing, Done. My favourite thing to do before I go to bed is move anything I've ticked off into the doing or done pile. I am a really visual person so the satisfaction of this is like no other!
After a long work week, I destress by… any combination of friends, food, fun and family!
My go-to comfort meal is… Cheese, carbs, and a large glass of red wine. Unless I am at my family home in Kilkenny. When I'm there, it is a giant bowl of my Mum's spinach and feta soup with two thick slices of my Dad's brown bread – the ultimate hug in a bowl, it's been my favourite for years!
When I really need a moment to myself, I always… Get in the car, put on a playlist and drive.
Something I try to do for myself every day is… observe myself. I have been quite an anxious person in the past, every time I react to something, rather than get caught in the moment, I try to zoom out, notice what's happening and use it as information to learn about myself. Our bodies and minds are systems, and I am always trying to better understand what my system needs to work effectively.
The most reflective moment in the day is… journaling just before bed. I have three journal prompts that help me to get any lingering thoughts or worries out of my head before I go to sleep, to find the good in the day that was, and get my head together for the next day. (1. I feel.., 2. Today, I am glad that.., 3. Tomorrow I get to… ).
The one person, place or thing guaranteed to give me joy is – there are two. My sisters, Charlotte and Isobel. Either one is guaranteed to give me joy, but both together is magic.
My favourite place is anywhere that I am visiting for the first time. I call it New City Energy and it's my all time favourite feeling.
I wish I could eat more mindfully. I am such a fast eater, I absolutely inhale my food. I would love to slow down and be a little more mindful at meal times.
Everyone should try… creating a vision board. A vision board is an incredible tool for self discovery, it is essentially a plan in pictures. I would encourage everyone to give it a go, whether it's a personal board, a vision for a particular goal, or to bring a corporate vision statement to life, vision boarding is such a powerful tool to get ideas out of our heads and bring them to life in a real, tangible and tactile way. People are always amazed by how much they learn about themselves when making their vision board!
Photography by @vibovisionboards.