The Drunken Cookie's Saifa Kajani on getting sober and owning a business at 26
Sponsored By
---
Sponsored By
"As a young woman of colour, all the odds were against me. So if I can do it, I'm sure anyone else can."
If you're up to snuff with the latest foodie happenings around Dublin, you may have heard of The Drunken Cookie, a new cookie company known for its unique flavours like coco pops, salty crisps and even stroopwafel (a thin Dutch treat filled with caramel). 
The woman behind the brand is 26-year-old Saifa Kajani, who recently opened up about her career journey, and the many challenges she's faced along the way, including struggling with alcoholism and her mental health. It's also been a path that she's been refreshingly open about, sharing her story on social media and showing others that "it's okay not to be okay".
The journey
Saifa has always had a passion for baking, but her journey to starting her company wasn't strictly linear. After completing an undergrad in culinary entrepreneurship and a master's in business, she started work in a pastry kitchen. However, upon finding the atmosphere too stressful, she pivoted and took a job in marketing instead. Then, after a series of tough life events, her mental health began to decline.
"At the time, I experienced a really difficult break-up and the impact of that sent me into a spiralling depression. I started drinking a lot, my doctor upped my dose of antidepressants, and I lost my job.
"Then, two years ago, I had a suicide attempt."
It was then when Saifa felt at her lowest sitting in her hospital bed that her family begged her to reach out and find purpose. "My brother told me I needed something to live for and he reminded me of my dream to start a café." That was the pivotal moment in her life when she decided to pursue her life-long vision.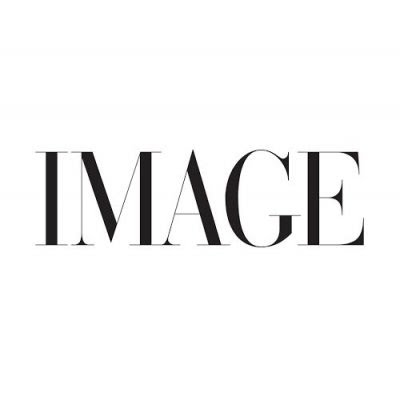 After her recovery, the young baker went on a trip to London to explore the pastry scene and discover her niche. And, after consuming many a scrumptious cookie, she decided to open up her own cookie business in Dublin.
"I started off in my home kitchen, inviting people over to taste test cookies – it was a real struggle at the start. I remember one time, I invited ten people over and only two showed up." But Saifa kept pushing through and after she created The Drunken Cookie Instagram account, which quickly gained traction (and cleverly offered nationwide delivery), the business began to boom. "It just took off from there."
Self-doubt
As a young woman of colour – Saifa's mum is Indian and her father is Pakistani – and one that has battled with alcoholism and depression, the entrepreneur has truly overcome the odds to launch her successful Irish business. However, she still struggles with self-doubt. "When you own a business, every day is a hurdle. I have a clear vision of the brand but I still doubt myself a lot. So when that happens, I take a step back and look at what I've accomplished and where I am."
Six weeks ago, Saifa felt herself losing control and checked into rehab, and since emerging, she has gained valuable tools on how to healthily deal with her self-doubt and stress when it becomes overwhelming. "I used to use alcohol to deal with my stress because it numbs everything. But my drinking became out of control, to the point that it was life-threatening. When I told people I was going to rehab, they couldn't believe it. They didn't realise the stage that I was at. 
"My journey to recovery is starting now, and I'm just taking one day at a time. My number one priority is my sobriety, so if I feel like I'm getting too overwhelmed and I want to have a drink, I immediately take myself out of the situation. It's like Maslow's hierarchy of needs – I need to focus on the base function of my being. Now, I allow myself to feel emotions. I can't numb things because my feelings will eventually catch up to me. So, it's feeling the emotions and leaning on others for support. I go to my AA meetings regularly as well."
Support
Before her suicide attempt, Saifa felt very isolated. But when her family and friends participated in her recovery, she realised what a supportive community she had around her. "My mum, my brother and my boyfriend visited me and shared how my addiction had hurt them and to see that… I realised how much they have been there for me. I was so wrapped up in myself that I didn't notice it before, but I am so grateful now.
"Also, I feel like a spokesperson for AA because I keep recommending it, but the fellowship you experience there is amazing. Alcoholism is a disease and addiction is a shared experience, so don't be afraid to reach out – that shows strength. I know it's easier said than done but the right people are there to listen if you are willing to reach out. If you really want it, there's a great life out there outside of addiction."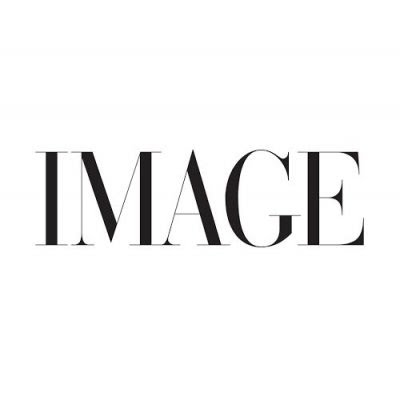 In order to lean on others, it's important to be honest with them and yourself. This is something Saifa says she has difficulty monitoring, as she's been diagnosed with borderline personality disorder (aka BPD). "I have BPD, and I struggle to understand what's okay to say and what's not okay to say. When I had that suicide attempt two years ago, I posted on Instagram about it. I had around 3,000 followers at the time, and I literally just opened up to them and said I can't do this anymore." 
"People were messaging me and asking why I would put that on my Instagram, but I didn't understand why it was an issue. People hide themselves every day on social media, and I was literally crying out for help. This blatant honesty is something I have struggled with, but I think it shows that I'm human, that we're all human. And despite my success, I still have a really tough time. I think it's really important to share the bad as well because there is a lot of comparison going on and you could be comparing your chapter one to someone else's chapter 15."
The young entrepreneur's vulnerability has sparked a positive response from her followers, though, who often message her and open up about their similar adversities. Saifa's raw truth-telling and blatant boldness have influenced her brand's mantra as well, with cookie names like 'crunchies on crack' and 'as lucky as my fella'. This, combined with its mouth-watering flavour combinations, is what makes The Drunken Cookie stand out.
What's next?
"Business is doing really well. I'm looking to expand. I'm trying to get a lot done without overwhelming myself." You can order from The Drunken Cookie online 24/7 and at various weekly markets, including The Auld Flower on St Patricks Day weekend.
As far as the busyness goes, Saifa has a plan for that. "I definitely need to be careful because my addiction will come out in different ways. So, I'm delegating things better and letting my amazing team do what they do best. If I feel like I am getting too stressed, I just take a step back, go on a walk or meditate."
As our chat came to a close, I asked Saifa if she has any advice for other start-ups looking to survive obstacles of their own. "If you have a dream, find your niche and run with it because life is too short. The later you wait, someone else is going to have that idea and more money than you, so get there first. You can do what you want when you put your mind to it."
To try The Drunken Cookie's delectable cookies for yourself, visit thedrunkencookie.ie.
If you, or someone you know, needs treatment for addiction, there are different treatment options available depending on your needs. You can find services in your local area on Drugs.ie or Askaboutalcohol.ie.
If you or someone you know needs help, contact Samaritans on 116123 at any time of day or night. If you have been bereaved by suicide, Pieta House offers free counselling at freephone 1800 247 247 or text HELP to 51444.