Zelia Madigan, founder of Conscious Convert on creating an ethical, eco-friendly homeware brand
---
The Cork native has created a range of homeware that is not only sustainable, but provides fair wages for everyone involved in its production.
Irish homeware company Conscious Convert is known for its beautiful textiles, from textured bed linen to soft throws. However, founder Zelia Madigan wanted to ensure that her products were kind to the environment, as well as the people who made them. 
Working directly with a family-run artisan Portuguese business that uses green energy to power its looms, much of the range is organic cotton, and conforms to the highest global standards.
Here, she shares more about the business, and the story behind it.
Can you tell us about your background and career to date?
I'm originally from Cork, but a career in global telecoms and the IT industry means Dublin is now home, where I live with my husband and two children. A varied career with telecommunications company Ericsson culminated in a role as CEO for the global brand, where I got to travel the world for work projects.  
How did you come up with the idea to create Conscious Convert? 
As I travelled the globe for projects over the years, I saw first-hand the impact mass production had on societies and the planet. In particular, I found the class divides achingly sad in Mumbai, India. Life just worsens for the poor as a direct consequence of climate change. I witnessed floods annihilating homes, families living under bridges, and children primed by gangs to beg for money or food scraps. Scenes that changed my mindset forever.
I wanted to create something that would help everyone – from the farmer to the customer. I've always believed in buying quality, but I also believe in making smart choices you can feel good about. And so, Conscious Convert was born. 
The homeware collections took years of research and development. The aim was to create beautiful homewares that were ethical and eco-friendly – good for us, good for our families, good for the farmers and good for the planet. I found what I was looking for in Portugal.
I have always been a fan of Portuguese craftsmanship, introduced to me when I was a child by my Grandfather Albert, who loved to buy the most exquisite hand-crafted leather shoes in Cascais markets, and my Grandmother Tess always shopped for beautiful cotton linens. 
What is the ethos behind the brand? 
We create beautiful home furnishings with the least impact on the earth because: "A beautiful home doesn't have to cost our earth." Designed in Ireland and inspired by nature, our forever home collection is created with the highest environmental and ethical standards as certified by the Global Organic Textile Standard (GOTS), the leading standard in organic textiles. 
Is there one aspect of the business that you're most proud of? 
Every piece of Conscious Convert homeware is produced to the strictest standards to protect the creator's environment and social welfare because we believe aesthetics and ethics can go together.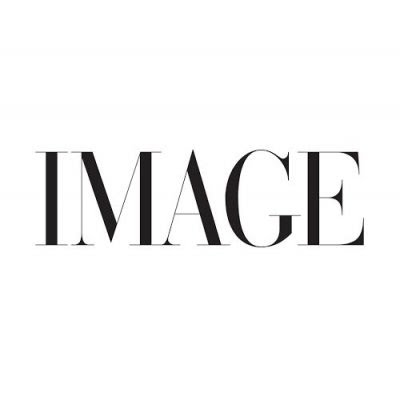 Are there any challenges that you've come across, and how have you overcome them? 
Finding a manufacturer who ticked all the boxes was a challenge; they had to create fabrics with the utmost respect for the environment, from farm to factory, made ethically, fair and with good working conditions for everyone, and to the highest quality at every step. 
Do you have a favourite product in the range?
They are like my babies – they are all my favourites. And because of our rigorous fabric testing and development process, I get to test them all in every room in our home.
But if I had to pick two, our organic cotton waffle throws for the unique design, sublime softness and beautiful rich colours, and our latest collection of bedlinen, the relaxed percale and carefully created palette make any room feel warm. I love the sandstone and coral pink shades, inspired by beach sunsets and a reminder to all to respect the beauty of our planet. 
Is there anything exciting in the works for next year? 
We are stocked in Wolf & Badger online and in their flagship London store and we were invited to Brown Thomas Dublin for the launch of their beautiful new Dundrum store earlier this year, where we had a pop-up store for a month. So we're looking forward to more opportunities to be positioned alongside like-minded brands in 2023. Watch this space!