Practice winter wellness with one of these soothing aromatherapy gift sets
Sponsored By
---
Sponsored By
As winter darkness nudges most of us indoors early, it's important not to neglect self-care. With these aromatherapy gift sets filled with candles, body wash or lotion, you can prioritise your wellbeing this season.
Oftentimes during this so-called 'silly season' (a.k.a. Christmas time), we can so easily be swept up in the rush of shopping, planning parties and beating the busy traffic hours, that our wellbeing falls to the bottom of our priority list.
And as they say, you can't look after the ones you love when you're not looking after yourself first. That's why this holiday season, we are investing in our overall health and wellness, and enacting important evening rituals that not only help you relax after a long day but also revitalise your spirit for the days to come.
Whether you are treating yourself to a night of glorious pampering or hoping to gift a self-care set to someone who needs it, these lovely gift sets from Brooke & Shoals Wellness are exactly what the doctor ordered this festive season.
Relax & Restore Wellness Set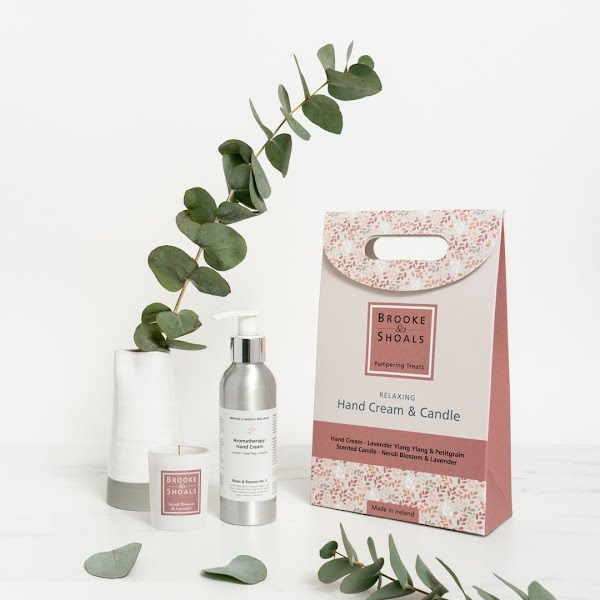 Part of Brooke & Shoals new Aromatherapy Wellness Collection, the Relax & Restore Wellness Set is made to help calm and enhance relaxation in a spa-style at-home setting. It comes with a Neroli Blossom and Lavender candle and an aromatherapy body cream.
Made with skin-softening shea and cocoa butters and nourishing seed oils, the body cream acts as a restorative agent. Its ingredients of calming lavender and ylang ylang calm the mind while petitgrain oil helps soothe the skin.
Revitalise & Uplift Wellness Set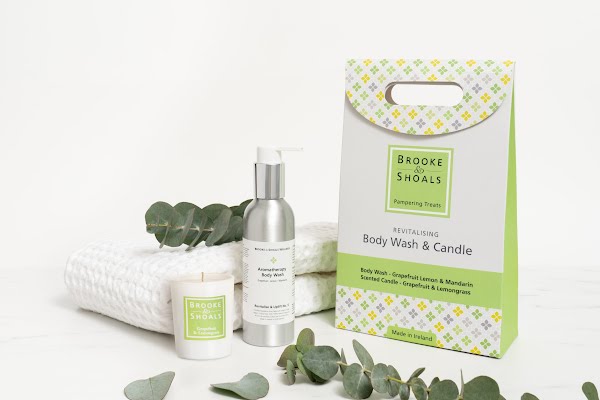 If the Relax & Restore Wellness Set is the 'yin', the Revitalise & Uplift Wellness Set is the 'yang' of the collection. It's made with a blend of certified organic essential oils and natural extracts to rejuvenate rather than relax.
The candle is scented with grapefruit and lemongrass while the body wash contains grapefruit, lemon and mandarin, ingredients which help create a feeling of vitality. These fresh citrus notes are designed to help uplift your mood and energy levels with each use.
But that's not all, the full collection includes hand cream, body cream, hand wash and body wash products, all developed by Brooke & Shoals Founder and Fragrance Designer, Alison Banton. 
Cedarwood Nutmeg & Orange Candles and Diffuser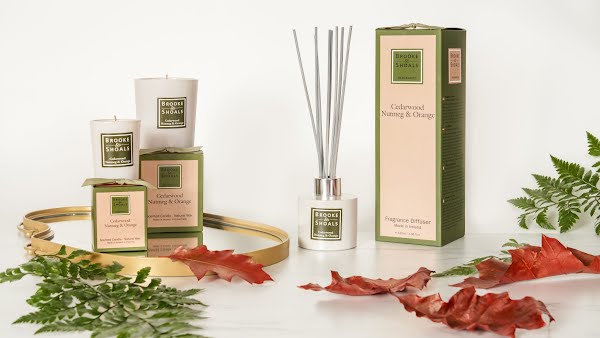 Aptly named this winter's go-to scent, the Cedarwood Nutmeg & Orange candles and reed diffuser are the perfect present to give this Christmas.
A wonderfully warm woody scent with just the right amount of citrus and spice, they can easily transition from cosy evenings by the fire to a fully-fledged Christmas table. They are contained in beautiful pale grey glass with forest green labelling, which allows them to easily blend in with any Christmas décor.
About Brooke & Shoals Fragrances in Greystones, Co Wicklow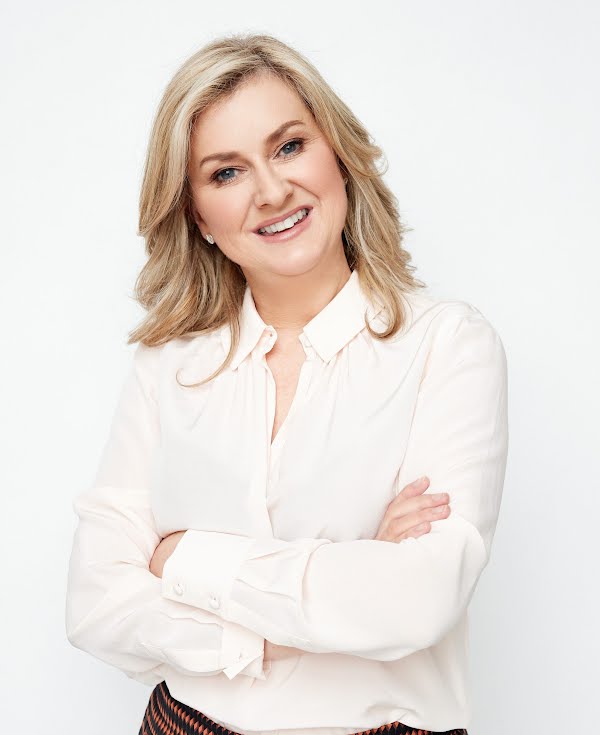 Founded in 2010 by Fragrance Designer, Alison Banton, Brooke & Shoals Wellness creates all of its products locally in Co Wicklow. The award-winning company's premium product collection includes scented candles, reed diffusers and wellness body products. 
All products are made using superior-grade ingredients; including vegan-friendly plant-based wax, which is kinder to the environment, and glycerine-based diffuser oils, which are from a renewable source that is alcohol-free. 
So, whether you're grabbing one of their lovely gift sets for you or a loved one this holiday season, you can rest easy knowing it will be kind to your skin, your wellbeing and the environment too.
Use code IMAGE15 to get 15% off your online purchases during November. (Code cannot be used in conjunction with any other online promotion.)
Shop the full range of aromatherapy candles, diffusers and body products on Brooke & Shoals' website.