Plastic-free toys that will spark kids' creativity this Christmas
---
These fun, sustainable toys will help entertain and educate the kids while also being kinder to the planet.
With the recent rise in single-use plastics and packaging waste, we are on the hunt for all things sustainable this Christmas. And thankfully, there are plenty of beautiful brands on board.
Each of these finds offer a unique alternative to the typical, plastic "trendy" toy, allowing for a fun, imaginative and engaging experience all Christmas long.
From handmade, wooden toys to mood-lifting stocking fillers, we have rounded up the best eco-friendly children's gifts around the country. 
Creative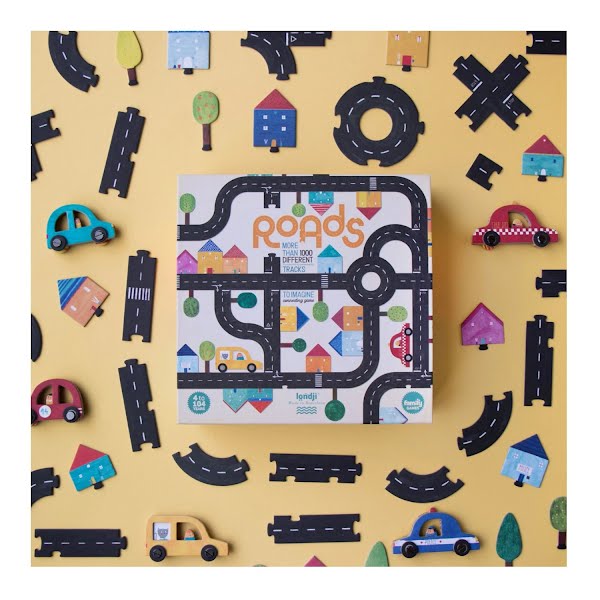 A more creative (and fun!) alternative to the typical Hot Wheels, this Roads Connection Game is part puzzle, part road system and part game — perfect for the child obsessed with all things cars or jigsaws.
This set comes in an eco-friendly cardboard box and has a whopping 76 road pieces, 30 houses, 24 trees, six sturdy vehicles to make and a handy booklet with 11 road systems to get your child started, ranging from easy to expert. Children will love being able to build their own town and, with over 1000 different combinations to create, they won't get bored easily.
Positive Affirmation Cards
€19.50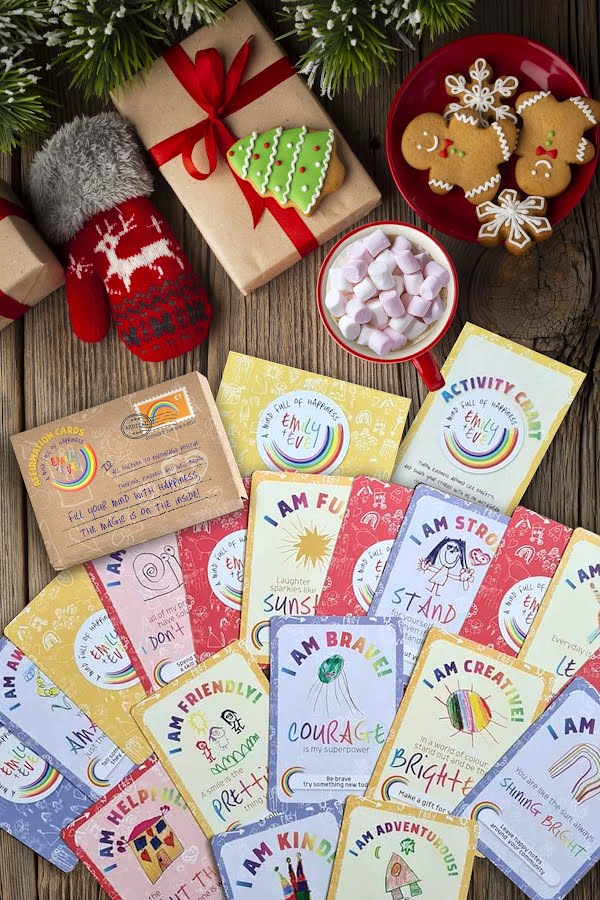 We love any gift that can help build up little ones' confidence and promote a positive attitude, and these affirmation cards from Emily+Eve are a brilliant way to do just that. Each card is designed to encourage self belief with a daily affirmation and action for reinforcement. And they are perfect for stocking fillers!
Emily+Eve was founded by sisters Sandra and Jane to help encourage positivity, wellbeing and kindness in communities. These lovely cards were illustrated by their daughters Emily and Eve, age 6, and contain 18 affirmation cards, an activity chart to track progress, and a postcard to send to a special someone and pay it forward — all wrapped up in a special envelope for safe keeping. Leave one beside your child's pillow each morning or pack it inside their lunch box.
Plantable Book
€9.99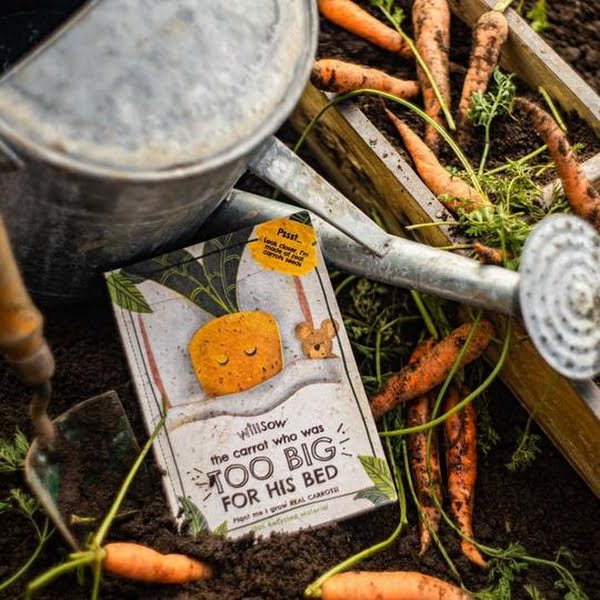 For the child who loves getting their hands dirty, this plantable book is a great way to spark their interest in reading (and to give them a green thumb too!). This particular story follows 'the carrot who was too big for his bed' as he eagerly wants to explore the wide world around him.
How does it work? The biodegradable book has a a total of 500 real carrot seeds embedded within its front and back covers. Simply, plant the covers in your back garden, water them, and watch them grow into real carrots, just like the story.
Favourites
Peppa Pig Tug Boat
€14.99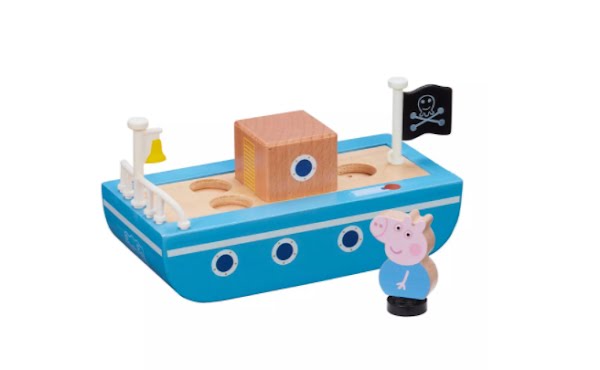 Is there any parent that doesn't have the Peppa Pig theme song constantly stuck in her head? There's a reason so many children are such big fans. Peppa Pig has become an icon of our young kids' generation.
This bright blue tug boat set comes with its very own Georgie and small feet holes, so he can sail the high seas wherever you place him on deck, which also helps little ones practice their hand-eye coordination. It's made with excellent quality, durable and sustainable wood, so it'll withstand everything from drops on the pavement to a toddler's slobbery chews.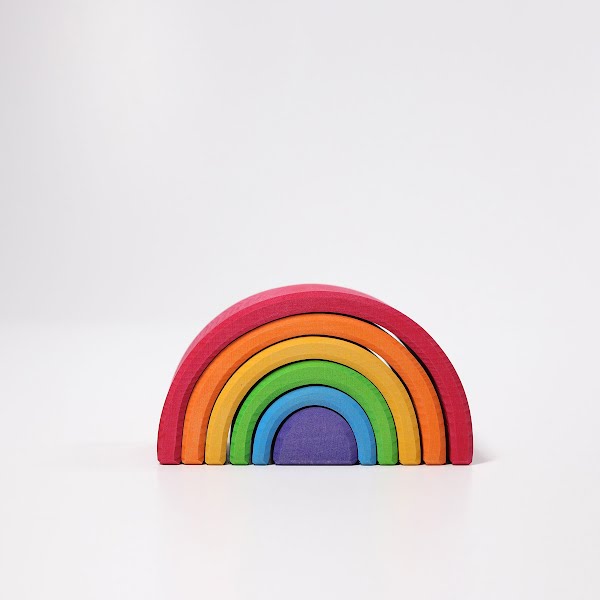 Never underestimate the power of the classic stackable toy. This colourful rainbow is made up of six pieces (12 in the large size) that can be stacked, sorted and repurposed for other games, opening up new possibilities in constructing and creating while incorporating traditional learning and discovery skills.
Not only will it look lovely in the nursery, but it will help inspire children to think about shapes, design and colour too. They can create toppling towers, tunnels for cars and mazes for action figures —the possibilities are endless.
Tin Tea Set
€16.95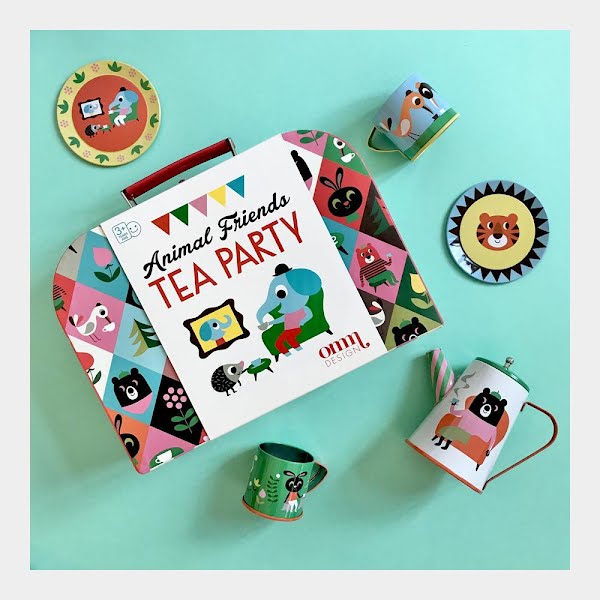 An exciting twist on an old favourite, this animal tin tea set is a fun and gender-neutral alternative to the usual pink, plastic sets. It features colourful, quirky characters like a tea-sipping bear, an elephant in gentlemen's clothing and a small hedgehog as they gather for an afternoon cuppa by the fire.
Made from tin, this long-lasting set comes with two saucers, two cups and one teapot, all of which come in a matching carrying case. Children will love the unique, adorable design that's just as imaginative as the guests (AKA their best teddies) they'll invite to tea time.
Big Ticket Items
Balance Board
From €104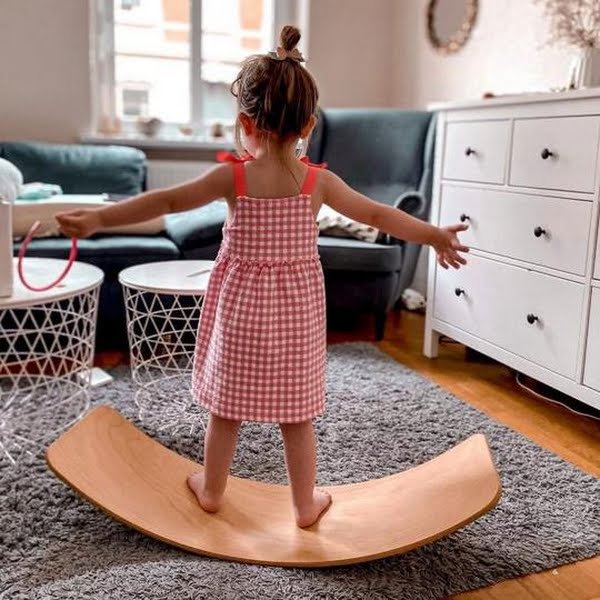 Have a niece, nephew or grandchild that can't sit still? Their mom will be thanking you all year long for this versatile, wooden balance board. It has so many purposes that both children (and adults) can use it for. Watch it transform into a pretend skateboard or surfboard underneath kids' feet, become a high-stakes ramp for their toy cars or turn into a cosy rocking chair for quiet time.
This board from das.Brett is made from natural beechwood and it's super flexible, so you won't have to worry about rough play. Plus, parents can steal it during nap time and use it for yoga, balance and other at-home exercises.
Wooden Kitchen Set
€137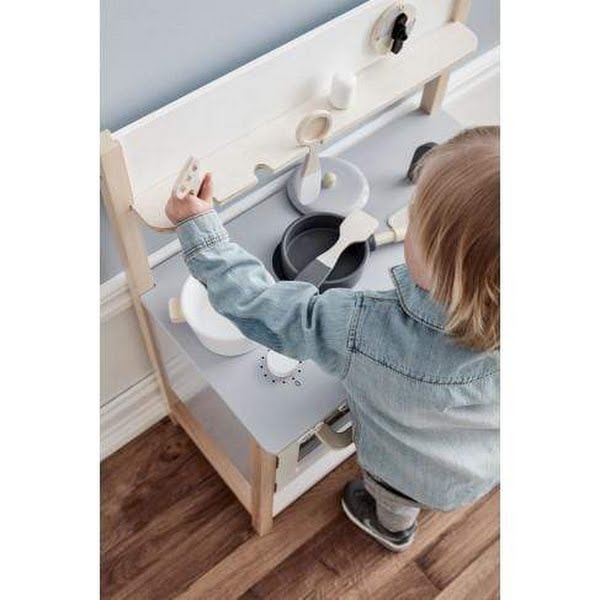 A mini kitchen set is always a Christmas favourite but instead of buying one with a million plastic bits, this one from Kids Concept is a sustainable and gorgeous choice. It is made with all wooden pieces, including a hob, sink, oven (with a temperature gauge and timer), storage, pots, pans, cooking utensils and salt and pepper shakers.
It's the perfect gift for the little chef in your life, and a great way to spark their imagination throughout the holiday season, even if you do have to eat a ton of pretend spaghetti dinners and chocolate cakes.
Or, if cooking isn't quite their forte, this colourful tool bench and vet's set are great options too.
Kids Hanging Nest
From €135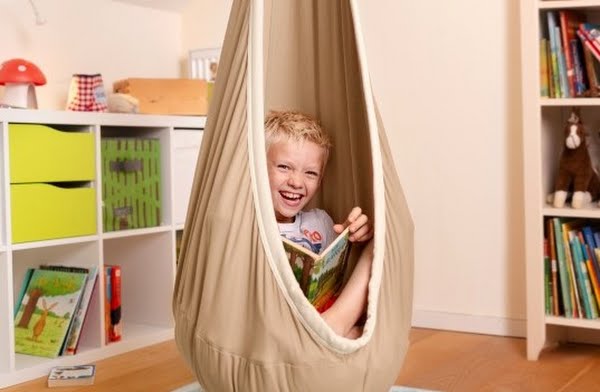 Every kid's dream is have their own hanging hammock in their bedroom. This cosy reading nest gives them a safe and relaxing space to calm down, read a book, play with toys or have some alone time.
This hammock is made from 100 per cent organic cotton and comes with a child-safe suspension and swivel and a removable cushion for added comfort. Plus, it's machine washable so it is really easy to keep clean no matter how many snacks or markers they sneak into their new favourite spot.
In need of more great gift ideas? Head to The Ultimate IMAGE Christmas Gift Guide, with presents for everyone from new moms to tech bros and sulky teenagers. We may earn a commission if you buy something from any affiliate links on our site.