How to set intentions for the next month in a new moon ritual
---
Tonight, just before 11PM, a new moon will rise in Sagittarius — so we enlisted the help of renowned spiritual teacher and trainer Brooke Skinner — founder of The Ritual — to share how to set intentions for the month ahead in a new moon ritual.
Moon worship is Feminine worship. The Moon is darkness and light. She is birth and rebirth. She is the duality that we hold within ourselves as men and women. Since working with the Moon for over 15 years, she has become my compass for inner power and reflection; it is with the awareness of her influence on us, on our emotions, flavoured by her astrological passages, that I invite her guidance.
Setting specific intentions with each phase of the moon creates an opportunity to live intentionally, allowing you to bring meaningful and deep transformation into our life.
The way I like to connect to the Moon is through Ritual. And I am passionate about connecting to the cyclic patterns around us, connecting to the Moon.
The character of the Moon is highlighted with each of her phases – each phase allowing connection with a different energy within her cycle. Setting specific intentions with each phase of the moon creates an opportunity to live intentionally, allowing you to bring meaningful and deep transformation into our life.
The moon constantly changes, gently teaching us that change is not something to fear but rather to embrace. Let's be honest, change is the only one consistent thing in life. As she expands and grows, she invites in new energy and opportunities. As she contacts, wanes, and moves into darkness, she releases her shadows. Connecting with your inner self through the moons phases and ritual allows for deep transformation as we become clear on what serves us and what doesn't serve us and this gives way for creation.
The New Moon
The two phases that I like to work with in ceremony are the New Moon and Full Moon. The Dark or the New Moon is the first phase of the lunar cycle. It is the two or three days when the moon is not visible in the sky and contrary to what the calendar suggests, the New Moon is not just one day, her energy can in fact be felt one day before and one day after – this is the fluidity and the gentleness she gifts us, gradually settling into each phase, allowing herself and us to ease into it, gifting us the time and space to gracefully embody her wisdom.
See it as though you have a painting in front of you that took you time to paint but it just doesn't feel like it's your taste and style anymore. You only have one canvas, it takes time to paint over it so you can start over again and paint whatever you are attached to at that particular time in your life. At the same time, you know it will change again in due course, but you are the one who can remaster it little by little each time.
This three-day journey that is the Dark Moon phase is a time to discard things that you don't want. It is the phase in which we contemplate our accomplishments from the previous phase and begin to discover the seeds you want to plant in the future. This is a time to go inward and to let go. Because once we let go, we can become clear on what we want and the intentions that we wish to set as she grows and energy from New to Full. The New Moon or Dark Moon is that blank canvas, the place from which we observe where we are now and allow the visions for where we want to be.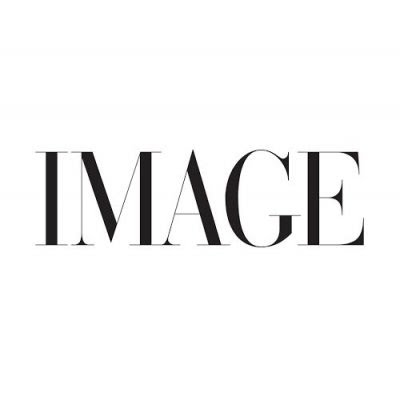 The Ritual founder Brooke Skinner
Following the Moon cycles through Ritual is an opportunity to slow down, to discover the subtleties and the mysteries within you, to connect with your inner power and reverence away from all of the societal chatter. Change begins within us.
Set an intention
The most important thing when connecting with the moon or for any ritual practice is to set an intention. This is literally with thought, thinking of how it is we want to feel. Before you begin your New Moon Ritual you will need to cleanse yourself, with either incense and herbal smoke such as smudging. What I prefer is a bath in the Dark Moon Salts to really feel grounded and present from a place of luxuriating and deeply connected to my senses.
Set up a sacred space
Once you have cleared your energy you will want to set up a sacred space that feels comfortable to you, this could be an area of your lounge room, bedroom or even in the garden. You will need a candle, notebook, and a pen.
Light a candle
Once you feel your space is set up and you are sitting comfortably, light your candle as you state "my name is (insert name) and I call myself fully present."This instantly forces you to be present in the moment, like a merging of the mind, body and spirit into this one sacred practice so you can really manifest with honest intentions and from your true Self, not from a place of lack mentality.
Reflect
Take some time to reflect on the past four weeks – where you gained energy and where you lost energy. Now with your pen and paper write down all that you want to release and let go of in your life and then write down what you want to bring into your life.
Manifest
Allow yourself to meditate on this for a while and connect with what it would feel like to have these things come to fruition. This is the art of manifesting, connecting to the feeling, not the outcome (The Manifestor Ritual Kit guides you through this step by step in more detail).
Thank the universe and yourself for this experience and blow out your candle as you state… "And it is done."
Your New Moon Ritual is now complete.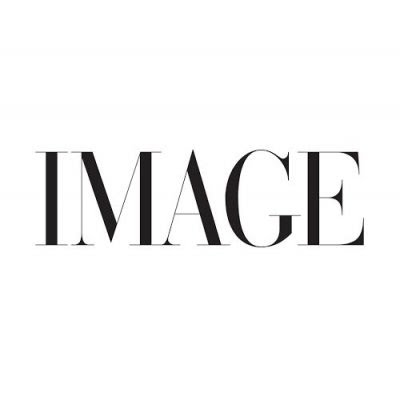 The Ritual The Creator Kit, €165
So many of my offerings at The Ritual revolve around the Moon and her cycles. The Ritual are offering free access to this month's New Moon Ritual and live ceremony. Use code #moonmagick to sign up free of charge and allow this year's reflection to be the catalyst of a brilliant 2022. The live ceremony will be via Zoom at 9am on Saturday December 4.
The Ritual, modern tools for ancient alchemy. is now available at the Marvel Room in Brown Thomas.
Photography by The Ritual. We may earn a commission if you buy something from any affiliate links on our site.