Take a tour of handbag designer Dee Mangan's Kinsale shop and cottage
---
With a love of all things old and authentic, handbag designer Dee Mangan has created an aesthetic all her own. She tells Nikki Walsh how simplicity became the cornerstone of her style.
When Dee Mangan realised the antique bath she had bought on Done Deal wasn't going to get through the front door, she craned it through a window.
"This is my idea of fun," she says, laughing. "It might make my life more difficult, but I thoroughly enjoy the challenge of it. And it was worth it, just for the taps, which have 'Waterford Ireland' written on them."
It's a sensibility that she has learned to embrace over the years, having tried, as she puts it, to force herself into many different boxes in her early career. After studying English and history of arts at UCC, she did a master's in new media, before working for a designer in a buying office. A series of jobs in retail followed, and it was here that she got the retail bug, discovering her passion for handmade quality pieces.
In 2014, she made the decision to work for herself, designing her own range of leather bags which she sold online, before setting up her own shop, Kinsale Leather in Kinsale.
Why leather? "I love anything tactile," she tells me, "and anything that gets more beautiful with age. Customers ask me, 'What do I have to do to keep it?' and I say, 'Nothing.' And I love the simplicity of that. It's just going to get nicer. It's never going to be replaced, and it doesn't need to be."
Now the shop even has its own scent: "The smell of leather can be quite strong at the beginning, so I developed a scent with Lucy Hagerty of La Bougie, which I used to spray on packaging and online orders. It became so popular, we now sell it in the shop. There are candles too."
With an instinctive feel for the natural and the rustic, Dee has created the ideal backdrop for her leather collection in-store, with soft earthy tones, lots of wood and a counter made of sleepers. "I love honest interiors. It's incredible what you can find when you strip an interior back: in the shop, we found the most beautiful tiles. If a chair has a bolt, I say show the bolt, don't hide it."
This aesthetic extends to her house – an extended fisherman's cottage in the heart of Kinsale. "It's one of few original buildings left in town, and I love it. It's pedestrianised – there's no parking. It's a five-minute cycle to work. It gets the sun in the morning, and there's a view of the sea."
She didn't set out to make it a certain way. "I just bought what I loved." First and foremost, it's a home for living in: "There has to be a balance. I want to enjoy my home, and I want the kids to enjoy it too. I'm not really into the idea of there being lots of things they can't touch." Comfort is key: the stove is lit every evening, and a cosy chair makes it way out to the deck on sunny days.
There are plants everywhere. "I love the process of looking after them. I always say, I don't trust a man who lets a plant die! But I like looking after things."
She traces her love of simplistic living back to her Danish origins, and also to her childhood, in Kinsale, surrounded by old furniture, in a house with no TV, where she was encouraged to play outside or play the violin.
Of course, creating a life like this takes patience and passion, and has not been without its challenges. Six months after she set up shop, Dee became pregnant with her first daughter, Ruby, now aged five, and later with Penelope, now aged three. "I always say the business and the children grew up together, because they were all in their infancy together."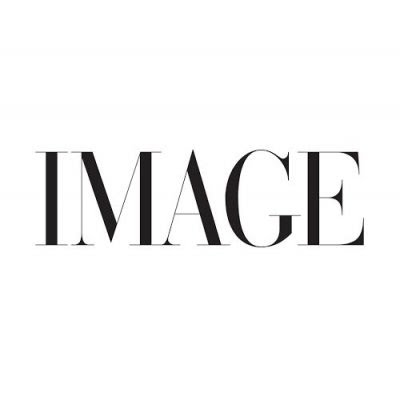 Her girls are no strangers to the shop floor and introduce themselves to customers. Dee has not looked back since her early days in retail. "I love my job. I never dread it the way I dreaded other jobs. If you have done something that isn't you, you really appreciate the freedom to do what you love. Allowing yourself to be a creative person is life-changing."
Photography: Storybord
This article was originally published in the Winter 2021 issue of IMAGE.