Somewhat festive films that are totally acceptable to watch in November
---
Don't @ me.
You've clicked in so I am going to assume that you, like me, like to kick the season's festivities off early, and I make no apologies for it. However, some people detest the ring of 'All I Want for Christmas' in the shops this early and simply can't look at anyone or thing decked in red velvet and white trim until at least December.
I am decidedly not of those people, but I do live amongst them. The compromise is that I am allowed to watch non-Christmas movies with Christmassy vibes in November.
So what do I mean by non-Christmas movies with Christmassy vibes you ask? Well, there are two types. The first are films that take place over Christmas, but Christmas is not a major player in the plot. An example of this might be Just Friends, when all of Ryan Reynolds' antics to win/embarrass his high school crush happen over the winter holiday, but other than some great jumpers, it's not especially festive. The second type is non-Christmas films that have one very Christmassy scene in it. For example, Judy Garland sings the iconic 'Have Yourself a Merry Little Christmas' in Meet Me in St Louis, which was specifically written for the film. However, Meet Me in St Louis takes place across an entire year and therefore isn't a Christmas film
So, now that I've explained by Christmassy-but-not thesis, here we go.
You've Got Mail

I'm easing you into it here with a very autumnal one, but did you know that You've Got Mail is actually a remake of an out-and-out Christmas movie called Shop Around the Corner starring Jimmy Stewart (from It's a Wonderful Life) and Margaret Sullivan. Which explains why You've Got Mail's Christmas scenes are so strong, from awkward Christmas party conversations to Kathleen decorating her beloved book store one final time. Twinkly festive lights abound and much of the movie's big pivotal movies happen during the period.
It's a Wonderful Life
Now that I've already mentioned it, let's get into It's a Wonderful Life. It is a quintessential Christmas watch, but it's not really a Christmas movie. George Bailey (Stewart) feels his life is pointless when his business loses a significant wad of cash. One Christmas Eve, George is contemplating suicide when he is visited by an angel (second class) Clarence, who shows him what his little town would have looked like had he never been born.
Perhaps it's loosely got a Christmas message and a truly festive closing scene but I stand by my earlier statement, not a Christmas film.
The Holidate

A Netflix Original from last year, this is a perfectly palatable straight-to-TV rom-com starring Emma Roberts and a very cute Australian guy. In need of dates to help them get through Christmas and New Year's with family and loved-up friends, they commit to being each other's "holidates" for the foreseeable.
Hitting the festive season but also Valentines, Easter, and numerous summer weddings, before closing at Christmas, it's a fun if forgettable watch if you're in search of minor Christmassy vibes.
Just Friends

This one hasn't aged great (ahem Ryan Reynolds' fat suit) but it's a fast-paced and very funny comedy as high-flying exec Chris Brander is forced to go home for the holidays for the first time in years, only to discover his high-school crush, Jamie (played by Amy Smart) still lives in the small town.
Hoping to prove he is finally good enough for her, Brander attempts to woe Jamie, only to be thwarted by a guitar-singing charmer, a psycho client/girlfriend and his younger brother. Christmassy backgrounds and music come included but with no out-and-out Christmas sentiment, it's a perfect non-Christmas Christmassy movie.
The Holiday
Hear me out. This movie happens during Christmas but Christmas does not move the plot in any way. We don't even get Christmas Eve or Christmas Day. They just happen to go on holiday over the Christmas break. Pure coincidence as far as I'm concerned and therefore acceptable to watch at any time of year.
Meet Me In St Louis
I mentioned Judy Garland's 'Have Yourself a Merry Little Christmas' but it isn't the only great jingle in this family musical drama. 'The Trolley Song' is another favourite, as is 'The Boy Next Door'.
The film in which a young Garland met her soon-to-be-husband, director Vincente Minnelli, Meet Me in St Louis follows the fate of one family in Louisiana as the city gears up to host the World Fair in 1904. Covering a year in their lives as their father contemplates relocating the whole family to New York for his job, it's a lovely, humorous Sunday afternoon watch. Although it was originally filmed in black and white, get in it colour if you can.
Let It Snow
Another one that takes place over Christmas but is not about Christmas, Let It Snow is a recent Netflix addition following a collection of teenagers in a snow-covered town as they stumble their way through love and friendships one Christmas Eve.
It's not amazing but it's very watchable.
Bridget Jones' Diary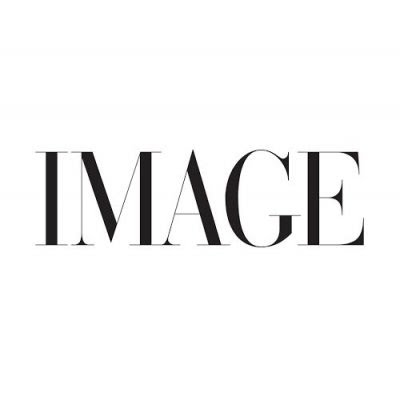 Who could forget the ICONIC Christmas jumper scene? Only Colin Firth could pull off the bumbling yet austere look. It also ends, a year later, with Bridget running through the snowy and festooned streets of London in her knickers. I won't say more than that in case you haven't seen it (HOW can you not seen it?!)
Holiday Inn

Similar to Meet Me in St Louis, this film has a Christmas song that became iconic after its release, in this instance it's 'White Christmas'. In fact, it was such a hit that the studio went on to make an actual Christmas movie about it, called White Christmas (which is a Christmas movie). Holiday Inn however, covers a year in the muddled love lives of a popular New York musical act and an up-and-coming singer. Jim (Bing Crosby) decides to set up a holiday inn, a musical venue that opens only over the holidays, when the woman he loves starts dating his friend and musical partner, Ted (Fred Astaire). Bridging over two Christmases, it includes some other brilliant songs, including 'Easter Parade'.
Trading Places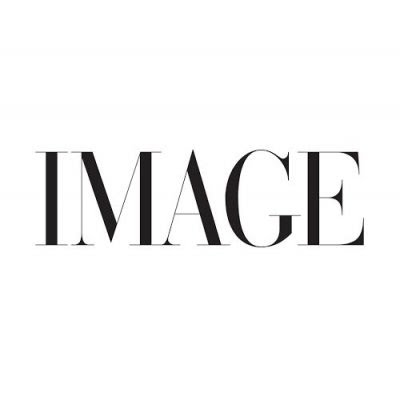 A classic 1980s comedy, you probably don't think Christmas when you think of Trading Places, but much of the film actually takes place over Christmas, and you might remember Dan Aykroyd dressed as a slightly sullied and sulky Santa Claus.
A slapstick duo comedy with Dan Aykroyd and Eddie Murphy, a wealthy broker and down-and-out street hustler are forced to swap places in an elaborate and sometimes messy ploy to see how well they will survive.
While Your Were Sleeping

Ah, 1990s Sandra Bullock. An underrated rom-com, While You Were Sleeping opens with Lucy (Bullock) taking the Christmas Day shift to avoid her own family, only to see the man she has been quietly pining for mugged and pushed onto the tracks. She manages to save him but he remains in a coma and his family, assuming she is his fiancé, take her under their wing for the holidays.