WATCH: Cruise Control: Interior designer Maoliosa Murray test-drives the new Range Rover
Sponsored By
---
Sponsored By
To celebrate the new Range Rover, with its mix of breathtaking modernity and aesthetic grace, we invited interior consultant Maoliosa Murray to take it for the weekend and escape the city in serene comfort.
As founder and owner of one of Ireland's leading luxury interiors brands, Maoliosa Murray has a discerning eye for elegant and enduring design. From a Georgian townhouse in Ballsbridge, the tastemaker owns and runs a showroom that exclusively represents a coterie of global design brands for the Irish market.

Through her Interior Concierge service MAOLIOSA, she works with clients in Ireland and abroad, completing turnkey design projects that are characterised by refined luxury and elevated details. It's the type of work that requires a strong design philosophy, which Murray has in spades.
With her expert eye, she recently tried out the new Range Rover and was especially impressed with its luxurious interiors and efficient design – a combination that, as a working mum and interior designer, Murray truly treasures. Here, she shares how to elevate your interiors, whether it's making a few swaps at home or opting for the exquisite Range Rover.
What led you to design?
"I grew up between London and Dublin in a design-led family. My mother owned a gallery in Kensington and I was exposed to design and architecture from an early age. I've always known that I wanted to work in luxury design. I can remember my teenage art portfolio had my whole brand laid out including logo and perfume packaging design."
How would you describe your aesthetic and design style?
"My professional aesthetic is classic in style and design based largely on craftsmanship, clean lines and the use of noble materials. I'm inspired by many design genres – French and Irish designers of the last century, 1930's Eileen Gray, 1970's Francois Catroux and Yves Saint Laurent. Mid-century American design greats such as Lautner are a continual point of reference in my project work too.
"The mix of styles cemented in classic design influences my work on many different projects and styles of properties, delivering luxurious interiors with an emphasis on sustainability, craftsmanship and attention to detail.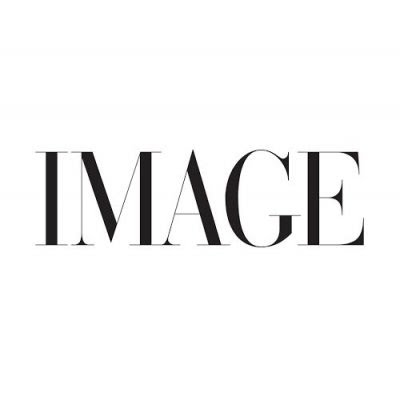 "My personal aesthetic leans towards masculine – underlined with a tonal palette of black, bronze, camel, cream, gold, grey, toffee, and white – with a luxurious mix of textures and materials like mohair, wool, silk, walnut, stone and solid bronze."
What does modern luxury mean to you?
"To me, modern luxury is efficient design. We all live busy lives and clever design that makes life easier and more enjoyable is a luxury – whether that's technology in your home or car, or incorporating wellness such as a home spa or yoga room. I also practise quality over quantity and believe in sustainability, quality craftsmanship and investment in design, be that furniture, rugs, what we wear or what we drive."
As an expert in luxury interiors, what are your favourite design elements of the new Range Rover?
"I love the immediate comfort I get when I sit in the Range Rover. The luxurious cream leather interior with walnut detail is just sublime, as is the built-in massage feature for the driver and passenger seats, very welcome after a long site day.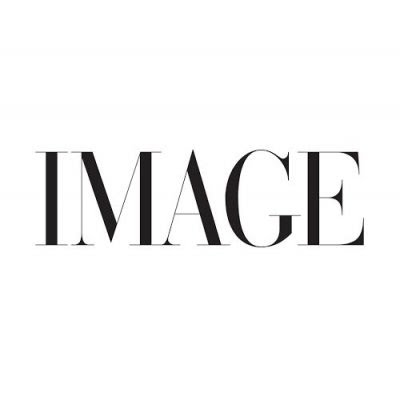 "Driving around with a four-year-old there is a constant flow of chat and germs flying around so the Air Purification system is amazing. It extracts pollutants and germs, producing a constant flow of clean air throughout the car."
How does the Range Rover best suit your needs, especially with little Max in the back seat?
"As a working mother, I'm constantly on the go. I do school drops and collections and drive to my showroom for meetings and clients' houses with samples – enduring muddy site visits, weekends of rugby, football, parks and country drives. The Range Rover ticks the boxes for all areas of my life.
"From a business perspective, first impressions are everything and there is a confidence that is associated with Range Rover. The boot details are probably one of my favourite design specs of the car. With one smooth click, the boot separates into two parts and the drop-down boot tail is a wonder for loading heavy samples and presentations.
"I can alter the height too, making loading all the easier and it's a lifesaver when it comes to removing muddy boots (both mine and Max's) after family days at the beach or countryside. It can also act as the perfect place to serve lunch."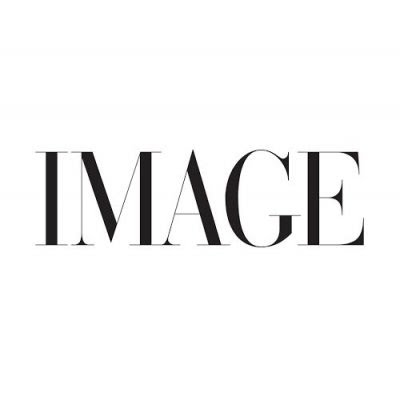 Top 3 favourite designers at the moment…
Helen Amy Murray, The Rug Company – Murray's new collection for The Rug Company is exquisite and her hand-knotted silk rugs with hand-carved details inspired by fish and the sea in neutral and marine metallic tones shimmer and elevate any room – pure luxury underfoot.
Ini Archibong, furniture designer – Archibong is one of today's most talented furniture and product designers. He designs exclusive collections for my brand partners Se London. His work is characterised by a deep interest in craftsmanship and integrity to his chosen materials making his pieces covetable collector's items. I'm very excited about his Atlas dining table in solid oak with a grey satin finish and lacquered gold nodes, which features in my showroom alongside his Murano chandelier in grey glass with elements of brass.
Niamh Barry, artist, designer, and genius – The incredible Dublin-born designer creates unique light sculptures predominately in bronze and LED. There is a high level of craftsmanship and detail behind each unique sculptural piece. Barry is an iconic global design talent and I'm excited to propose some of her pieces for a Dublin project.
What are a few simple ways people can elevate their home's design?
Paint – Brighten a space immediately or add a dark navy or chocolate brown to a study/home office for an instant luxe finish.
Floors – If you have a good wood floor, staining will give the area or the whole house a lift by lightening or darkening the shade.
Lighting – Good lighting design is pure luxury. It's not always obvious but it's all in the detail and should be given serious consideration at the start of a project. Introducing wall lights or table lamps creates an immediate atmosphere and always ensures all lighting is dimmable.
Mirror Panels– I use mirror panels a lot in projects. Incorporating mirror into bead panels or custom designing large-scale wall panels with grey and bronze mirror adds an instant touch of luxury.
To learn more about the new Range Rover, visit www.landrover.ie.
Videography by Dan Dunne.