Road to Perfection: Interior Designer Eilish Rickard tries out the new DS 4
Sponsored By
---
Sponsored By
DS Automobiles, the best-selling premium car brand in France, has finally arrived in Ireland. We ask the stylish Eilish Rickard to take a test drive and report back.
At the junction of augmented technology and French savoir-faire, DS 4 truly embodies two words: Refinement Engineered. Long established as a premium car marque in France, DS Automobiles newly arrived in Ireland, embodies the spirit of avant-garde, innovation and excellence.
And as an emblem of a new generation of efficiency, DS Automobiles' latest creation was imagined with plug-in hybrid E-TENSE technology. Making the DS 4 the perfect choice for those in search of personal expression, individualism and flawless aesthetics. 
We ask Eilish Rickard, interior designer and founder of Eilish Rickard Interiors, to try out the DS 4 and let us know what made a lasting impression.
My favourite feature of the DS 4 is, not surprisingly, an interior detail. The supple leather on the interior of the doors combined with the concealed handles and subtle, sleek hardware make them such a joy to use every time you get in and out of the car. 
I use my car as my second office as I'm often on the road for more than half of the day between site visits, client meetings and sourcing trips. The easy-to-use Apple CarPlay, navigation, music and projected dashboard in the DS 4 make the driving experience seamless, comfortable and reliable while I take calls and go to and from appointments. 
I also use the car to ferry the kids to and from activities. For this, the large boot is really practical as well as the adaptive features of the car like the Matrix LED vision system and the Active Scan Suspension. These features scan the terrain ahead so I never have to worry about the ever-changing Irish weather and terrain as I'm multitasking with the kids and taking work calls as they come in. 
My own personal aesthetic in three words? Classic yet contemporary. 
There is something so effortlessly chic about French design and style; I really admire French female style icons like Carla Bruni and Jane Birkin for their strong feminine looks that are so timeless.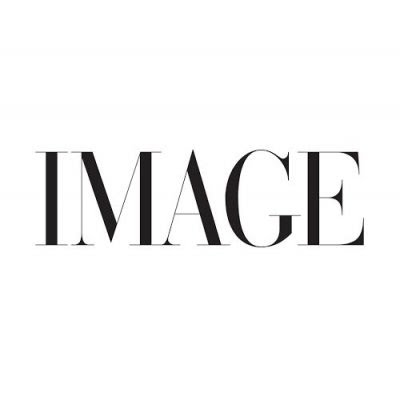 My favourite French find is an elegant historic hotel, Le Vieux Castillon, in the mediaeval town of Castillon-du-Gard in Provence which we visited for a long weekend. It was picturesque, with stone facades and swaying cypress trees – full of character and history. 
My dream road trip would be to drive through the French countryside, Provence or Bordeaux, getting lost in little villages, stopping at flea markets, maybe stumbling upon an antique shop or two, just being inspired by the stillness and quaintness of these little towns that are so unaware of their beauty. 
For driving I like to wear loose clothes in natural fabrics to adapt to various temperatures between the car and places you'll be getting out; I love linen for shirts and cotton for trousers which crumple less. 
To keep the kids happy on long drives we usually give everyone a chance to choose their own favourite songs on Spotify, we play a lot of "I Spy" and, of course, eat lots of treats! 
I listen to everything in the car. As I am on the road a lot I will alternate between radio, podcast and audiobooks. There is nothing like getting lost in a good book on Audible when stuck in never-ending traffic. My morning commute to work is always the radio for the news and then it's music all the way to keep the energy up! 
My car rules? Don't get into my car unless you're handing me a coffee! No rules really as I would be the first to break them. 
I might be something of a master boot packer. For my interior design business, we always have a lot to pack into the car. We're often flattening the back seats to fill the car with furniture and accessories for shoots. We use giant, clear zip-up bags so we don't lose or damage items in smaller bags/boxes and it means there are fewer trips to load and unload the car. Since the bags are clear I can see what's in each bag immediately. 
Guilty secret in the glovebox? Snacks! I have to keep the sugar levels up while on the road. 
I always keep make-up essentials in my car. I use the rearview mirror to see what I'm doing when fixing my make-up before a meeting. I will also always have gum, wet wipes and perfume in case any meetings run over and I have to freshen up before the next appointment. 
My favourite thing about driving is freedom. The freedom to go and see my clients wherever they are or attend to any project's needs and really be there and be present on-site, there's no substitute for it. Email and phone just can't communicate the same things when it comes to design and construction, you need to see and feel a space and show your clients samples, fabrics, and materials in the actual lighting and space they will be going in.
Introducing the DS 4 – where French luxury expertise and augmented technology meet. It's all in the design details and innovative tech. Visit dsautomobiles.ie for more information. Prices start from €36,300.