Prima Ballerina Ketlin Oja: 'A role like Swan Lake is all-consuming'
---
Ahead of her undoubtedly mesmerising performance in Swan Lake at the Bord Gais Energy Theatre, we spoke to Ketlin Oja, Prima Ballerina of The Estonian National Ballet about the pressure of perfection, Olympic-like ballet training and dancing her favourite Swan.
Giselle, The Nutcracker, Sleeping Beauty… Prima Ballerina Kelin Oja is more than used to being in the spotlight for infamous ballet roles. And now, she prepares to dance the lead of Odette and Odile in the Estonian National Ballet's Swan Lake in the Bord Gais Energy Theatre in January, one of the most famous ballet productions of all time.
She's not a stranger to the role, having danced it previously (though never on Irish shores) – she joined the Estonian National Ballet in 2015 soon after graduating Tallinn Ballet School and became a demi-soloist in 2018.  However, she says, it's a literal dance of duality that never gets any easier, despite it being a dream undertaking.
"Swan Lake is a milestone for every ballerina, and I feel like it has been the biggest challenge of my career, it was my first big role," says Ketlin. "So I felt like I started my solo career with the hardest classical ballets you could ever dance, and after I premiered it, every other role has been easier."
"This is the hardest, the most demanding role I have ever done. And also one of the most beautiful ones. But it's mostly just because it's so pure, and so classical. I love classical ballet. And I identify more with classical ballet because these dances are so challenging, and that's a big part of why I chose to be a dancer, because there's so much you can learn every day and you never feel accomplished."
Kelin's career progression as a ballet dancer is a natural one, and considering she graduated not so long ago, might seem rapid, but a dancer's career is a finite one. She agrees there is only a certain period of time in which dancers will be at their peak simply because of the toll ballet dancing takes on the body, so this has driven her ambition.
"It's such a short career we have. So you have literally no time to wait. You just have to work and give 100 percent every day, but it's also a very good mentality to have in life in general – because I feel like I take into my personal life too. I never delay anything in my life because I know if you want something you have to go for it now, you need to work for it now. Ballet life has made me very ambitious," she continues.
High-level sport
Ballet looks effortless, as if each dancer floats, and often leaps, across the stage, toes en pointe, often never touching the ground. It's for this reason, Kelin agrees, that some might not realise that ballet dancing is such a high-intensity, high-risk sport.
"The risk factor is just so big in our career because there is always the risk of injury in the back of your mind. It's an art form that means we're always pushing the limits of our physiques, as athletes. And if you're always pushing yourself to that edge, the risk gets bigger and it makes you work harder and smarter."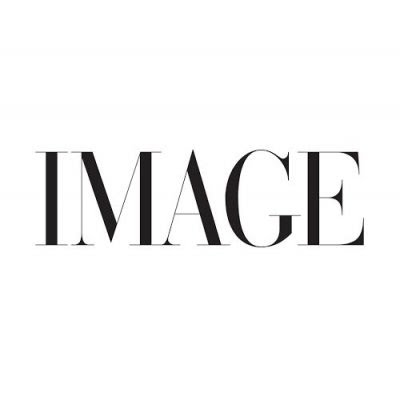 Estonian National Ballet Soloist Ketlin Oja. Photo: Tanel Meos
This is a paradox of our art form. Because we make it seem so effortless, people who are not in the same field, don't know how to give us credit for it in a sense, because we look so light and graceful on stage. Because when traditional athletes compete, they can be raw and physical and you see the effort. But in ballet, it's the opposite: if you see the effort, it means you're not dancing professionally enough.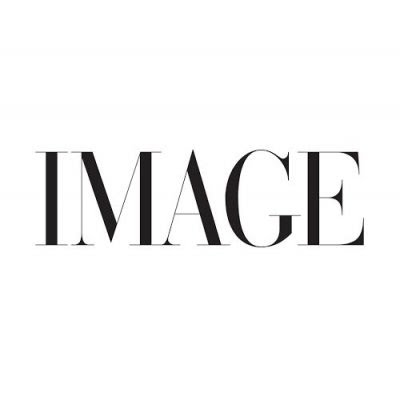 Estonian National Ballet Swan Lake 1, Photo Credit Jack Devant A
All-consuming
Training for a role like Swan Lake, where you play two duel roles of the pure, fragile White Swan and the darker, seducing Black Swan in one, requires training, Ketlin explains, that starts long before rehearsal begins.
"Swan Lake is very demanding on the calves. Mainly because the choreography is mostly done on only the left leg as the supporting leg, so it means you have to start strengthening your calves even before you start rehearsals, with lots of cardio workouts because the stamina is very, very hard to adapt to at first," she says.
It's true, she agrees, a role like Swan Lake can be is all-consuming, and it's a thin line to separate it from the life outside of dance. "What I tried to do mentally is separate myself a little from the role. It is a very stressful role for a ballerina, not even stress, but responsibility. And if you get too focused on the responsibility, it can take the joy out of the dance."
The White Swan…or the Black Swan?
Many of us know the story: The young Prince Siegfried falls in love with Princess Odette. Odette transforms into a swan under the spell cast by evil sorcerer Baron von Rothbart, only to return to human form at night. The only thing that can break the spell is true love and Rothbart will do anything in his power to stop it – including sending his beguiling daughter Odile, a mirror image of Odette, to trick and seduce him.
Opposite roles, opposite characters which Ketlin dances differently and with as much contrast as possible. And which does she prefer, the dancing of Odette or Odile?
"People tend to tell me that my way of dancing is more or less the White Swan, so when I started dancing everyone assumed I was just a White Swan and they were hesitant about me doing a Black Swan. But I have quite a strong character when people doubt me. So I put all my energy into the Black Swan because I felt like I do have that side too. And I think I surprised a lot of people.
"And interestingly, I feel every show I do, there's always a performance where you're a little bit more White Swan or a little more Black Swan, but of course, I will try to be the best of them in Dublin."
The Estonian National Ballet's Swan Lake takes place in the Bord Gais Energy Theatre from Wednesday 11 January – Sunday 16 January 2023. Buy tickets here.