If you only see one film in the cinema this year, make it this powerful Irish feature
---
About one woman's struggle to create a new life for her children after experiencing domestic violence, screenwriter and actor Clare Dunne's film finally hits theatres today.
As Herself arrived in cinemas, screenwriter and actor Clare Dunne talks to Meg Walker about what sparked the idea for the story and the importance of ensuring her character's inner strength comes through onscreen.
The year 2020 was an odd one for all of us… and a very difficult one for many. But 2020 started off on a particular high for Clare Dunne. The Irish-born actor was gearing up for the premiere of Herself, a film she co-wrote, starred in, and wrapped up long before we knew anything about Covid. It received rave reviews at the Sundance Film Festival in January 2020, and went on to have its Irish premiere at a special International Women's Day gala screening at the Dublin International Film Festival, right before everything shut down at the start of the first lockdown. And then we all patiently waited for its general release. Clare Dunne should be commended for the huge level of patience she herself showed as she waited… and waited… and then waited again for the right time for the film to hit cinemas.
That date has finally arrived, with the film released 18 months after it was last shown to Irish audiences in an actual cinema. Will it have been worth the wait? Well, I had the great fortune of getting a sneaky preview of the film a year ago, just before I chatted to Clare for IMAGE Magazine's annual issue at the end of 2020. And if my humble opinion is worth anything, I can tell you it's a spectacularly moving film, with a story that will fill your soul with a sense of hope and compassion and a desire to get out and help the next person you see needs your assistance, in whatever capacity.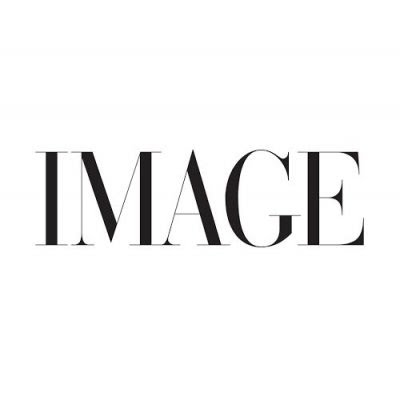 Directed by Phyllida Lloyd, and co-written by Dunne and Malcolm Campbell (What Richard Did), Herself follows the story of Sandra (played by Dunne), a young mum struggling to provide her two young daughters with a safe and happy permanent home to grow up in after escaping an abusive partner. Living in a hotel, unable to get the right support, Sandra decides to build a home herself from scratch… drawing awe from a community of people who quickly become friends and gather together to support her in the project.
Clare herself was inspired to create the script after seeing her own friend struggle to find a home after being evicted from her rental property at short notice, and had to declare herself homeless in order to secure temporary accommodation until something became available. It's a story we hear all too frequently these days, and Clare just thought, there must be another way. "I was just feeling for her and wishing she could bypass all of those things that are wrapped up around a mortgage and how you get a house – it seems like it's the most impossible thing to get in the Western world, and it's just a shelter. That's all it is. I was just angry, and fantasising that she could build her own house with her own two hands if she could just find a piece of land, and the house wouldn't be that expensive. So then I Googled 'self-build Ireland cheap' to find Dominic Stevens, who I then contacted via the website… it just started from there. The story then just came to me." 
So what did Clare want for the film's central character, Sandra? "I think in [abusive relationships], people lose their sense of self-worth so I wanted to show someone growing into herself, and rediscovering that self-worth, and finding some lightness in life again and having fun and building new friendships. It was almost effortless for me to step into Sandra because I created her. I've been living inside of her head. The first week filming your first feature is never exactly easy – you're quite nervous, you're taking the first steps, looking at what each location is like… but I did feel a kind of ease with just knowing what Sandra would do in a situation, so I was very quick at making the choices of how she did things or dealt with people. Phyllida was fantastic at bringing out some moments in me that I didn't expect, which were vital to the film, which are actually the things you improvise in the moment and stuff that maybe isn't written down in the script. She's very good at discovering in the moment what can be created on location or with a certain atmosphere, and that's where we got some key extra shots that were just glorious in the film. She was brilliant at encouraging people – she would do little vignettes; when she had a few minutes, she would just film people doing something normal, just being in their own character, working on the building site… She filmed the kids improvising a lot, and I think those shots and those moments add a great sense of authenticity to the movie because they are so natural. And so pure."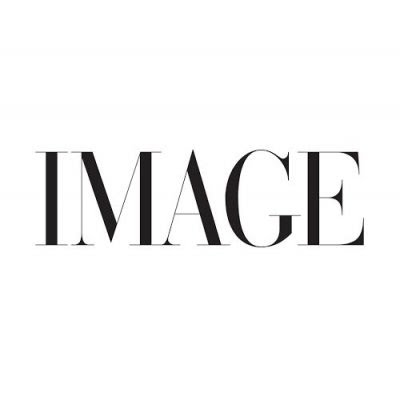 In one such scene, Sandra covers the birthmark under her eye (a signature trait of Dunne's) before heading into court, and her friend Peggy (played by the magnificent Harriet Walter) wipes the concealer off. It's a very subtle moment. I wonder who's idea it was and how Clare felt about that scene – was there a message she was hoping audiences might take from it? "It wasn't my idea! I think it was Phyllida and actually, maybe possibly Rose [Garnett], in the BBC, one of the glorious producers that helped financed this film the most. They basically said, 'You're a woman who was born with this birthmark that initially looks like a black eye.' I've told the story, many times, where I've been mistaken… like men would say to me, embarrassed, things like, 'Who is he – you want me to hit him for you?' And I'd spend my time massaging their social anxiety as I told them it was a birthmark. But I began to question it a bit – just imagine I was a woman who had been hit. I wondered what that would feel like. It interested me then, that whole question of what a face portrays. I was like, 'That means that a lot of men that see me, for a brief moment, they label me as a victim of something; they don't think, 'Oh, she's a boxer, or she's just had an accident.' They think somebody's been beating me. And, and it sort of made me go, 'Wow, actually, that must be what "a battered woman" – that phrase, that whole archetype – she must feel like that's what the world sees her as. So I kind of understand the logic of what was going on, for their thinking for the film, because you're watching a woman that is perceived as a victim by the world, show that actually she's always been the hero. She was a hero when she stayed, enduring all the violence and the abuse, trying to make it work for their kids, and with nowhere else to go. But then she also becomes her own hero as she goes on, and because it's also about her own self-acceptance and being authentic and finding her own true voice and speaking up for herself… They thought that, because those kinds of women that go to courts, they're often coached into wearing clothes that are not actually quite them, tidying themselves up and trying to speak politely and not actually get too emotional. And so they tried to use that as a part of that – this is her showing a clean slate and 'Here I am, and I'm trying to put my best foot forward.' Whereas Peggy is then going, 'No, show who you really are because who you really are is a good mother, and even though you've taken certain steps that might be a little bit outside the rules, it's all because you love your children.'"

Herself has been described by many – including Clare – as a hopeful film, but there are points that are not exactly easy viewing – how important was it for her to portray domestic violence – and the reality of homelessness – in an adequate way? "It was important to me to show the effect of it. We do show certain harsh moments, but to be honest, compared to the amount of footage we shot, it could have been a lot worse. I think the audio was very impactful as well. I suppose I wanted to show that, for these women, their home is like a warfront. They suffer PTSD after it. It's a constant living on the edge. So we wanted to get that edgy feeling in there, but also still bring the heart and the warmth that she has with the children and her relationship with them. So it was very important for me to get that across, but I didn't want to labour it. That's why you get flashes of it, but you never see the whole thing. I think the effect on her is more what we wanted to show, and also the emotional and mental abuse, because that's what carries on. What happens with these relationships, when people have children together – is that the access continues, and actually abuse continues sometimes, and that's what I was interested in getting across, and what goes on in her head. Not just the scars that are left on her body, but that are in her mind and her heart."
What is Clare hoping audiences will take from this film? "That even when it seems dark and dreary and like there's no possible way out of this, especially for those people in that kind of situation, there is some sort of light at the end of the tunnel, you just have to choose to go."
Herself is in cinemas now.