We went behind-the-scenes at the Toy Show and our hearts definitely grew 3 sizes that day
---
The Toy Show appeal just exceeded €6.8 million and the figures speak volumes about how much the show means to people.
Last Thursday was Toy Show Thursday. A day I didn't know existed prior to my excursion out to the RTÉ Studios in Donnybrook, it's apparently an annual occasion (or was pre-Covid) and marks the first time that anyone other than Ryan Tubridy, the performers, and those immediately tied to the show, are told what the theme is. Oh, the set is also unveiled for the first time too. 
Put simply, it's a big day for all involved.
Naturally, my job, as a journalist, was to ask questions and absorb information I could then relay to you, dear readers. But as an avid Toy Show fan, I was just happy to be involved. This was my Super Bowl and I was only a few 'fa la la la las' short of arriving in full festive garb. A brief discussion with my mother discouraged me from wearing a bright red Christmas jumper, but don't you worry – there were still sparkles, and plenty of 'em… decided against the Santa hat, though I still slightly regret that choice. 
Getting to the actual studios was a bit of a trek, especially for a non-Dubliner like me. Navigating the city's different bus routes is an arduous task, no easier than when I first moved up here almost three years ago. The bus was the least of my worries though and it was the brief, but terrifying, walk through UCD that really had me on edge. It's been quite some time since I was last near a university campus and I forgot just how cool, fashionable, and intimidating college-goers can be. 
Head down and eyes glued to Google Maps, I eventually made it through the maze of college buildings and to RTÉ where I was met by a group of other journalists, all equally as excited as I was. First, there were five of us, then eight, then several more, and before we knew it, we had inadvertently formed a dance circle to accommodate each new person. Thankfully, that was short-lived and we were soon ushered inside where we did all the registration rigamarole. It is at this point that I truly knew I was amongst friends as most of the staff had dressed up for the occasion with festive jumpers, reindeer ears, and novelty earrings aplenty. Was it too early to say "Merry Christmas"? Probably, but I did so anyway.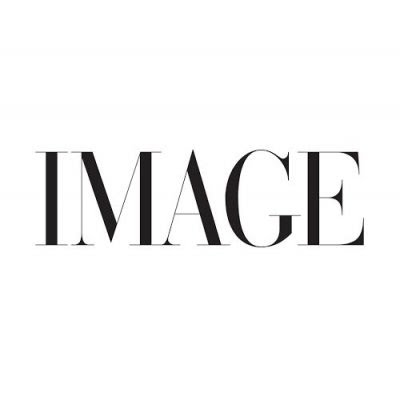 Approximately 15 minutes later and we were led to another room where we would promptly be joined by man of the hour, Mr Ryan Tubridy, who whizzed in on a blue and white Vespa. Yes, just like that part of the show that sees the kids do the same. Donning a colourful superhero jumper and snowman adorned shirt, Tubs was already very much in the spirit of things and couldn't wait to tell us that this year's theme is… Disney's The Lion King. 
Why so? "Last year I was Fantastic Mr Fox and that was largely because the foxes had the run of the place – in the streets and in the houses – because it was their turn, fox turn. This year we felt it's time to let loose a bit. We thought that, the kids particularly, it was their turn to run wild and free in the Serengeti… or Saint Anne's park, depending on where you are. The point is, freedom is yours," Tubridy told us. 
"I am bowled over by children in a pandemic," he continued. "Just when you thought kids couldn't be more impressive and amazing, we watched them and their resilience in the last two years. They're knock-out. So, back to why The Lion King? It's fun, it's goofy, it's silly and it's a problem-free philosophy." 
Then confirming that he'd be doing not one, but two, musical numbers this year, Ryan remained purposefully vague on the details (though we now know that the second song was his take on a Harry Styles classic). Other things I did learn throughout: yes, there would be a few surprise guests (but no, he wouldn't say who), yes, there would be a fundraiser this year (with the hope being to match, if not exceed, last year's incredible goal of over €6 million), yes, he really does enjoy doing the show as much as he says he does. 
Speaking of the fundraiser though, this year's Toy Show appeal has blown all others out of the water with the most recent figures surpassing the €6.8 million mark – €4.7 million of which was raised before the show had even ended. While there were a few technical difficulties with Revolut on the night, the app's co-founder Vlad Yatsenko has more than made up for that and personally donated €1.1 million of his own money to the appeal to compensate. 
To state the obvious, that's a hell of a lot of money, but figures aside, it's times like these that I'm extremely proud to be Irish. The country never feels more united than when watching the Toy Show and the way we pull together when times get tough is nothing short of incredible. 2020 was one of the hardest years in history for Irish people – I don't need to relive the details, we were all there – and yet we collectively managed to raise over €6 million. Same again this year. We're a generous people but that would warm the cockles of your heart… it certainly did mine.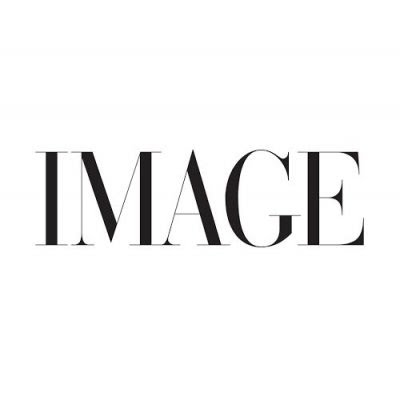 Recently even Tubridy himself was reduced to tears by the kindness of a stranger who saw him and his daughter out for a meal the day after the Toy Show and quietly paid for their dinner to say "thank you for the Toy Show". Such is its influence over people. "It was just so kind. I was flabbergasted," Ryan said of the lovely gesture. 
The Toy Show is more than just a show. For anyone who has ever endeavoured to try and explain the premise to international friends and family, it can be hard to nail down exactly what makes it so great. Is it the inherent Irishness? The nostalgia? The childlike glee that the show encourages in people (both young and old alike)?
Honestly, it's probably a combination of all three, but it's also the way it rallies the country to unite for a good cause. Whatever it boils down to, the Toy Show can only be described as an Irish institution and I hope I'm still watching when I'm 90.
Donations can still be made to the Toy Show appeal via the website or through Revlout. Funds donated through the RTÉ Toy Show Appeal will go to support a range of children's charities around Ireland and will be distributed by The Community Foundation for Ireland (Charities Regulator Number: 20044886). More details available here and The Community Foundation for Ireland website.