Netflix and Shonda Rhimes' 'Inventing Anna', will be the must-see series of 2022
---
Anna Delvey, a fake 'heiress' who scammed thousands of dollars during a stint in NYC has been taken into US custody again, soon after she was released. Her story will arrive on Netflix in 2022 thanks to Shonda Rhimes
Scams, it seems, are now something of a 'thing'. Fyre Festival, Elizabeth Holmes — and now an NYC socialite and her tale will get the Netflix treatment. I heard about her in a book called My Friend Anna by Rachel DeLoache Williams (the audio version is a must-listen) and now, I can't get her story out of my head.
Anna Delvey (real name Sorokin), a self-proclaimed German heiress was indicted for allegedly scamming people, businesses, and executives out of $275,000 in a 10-month period. The 27-year-old was indicted on six counts of grand larceny and attempted grand larceny, as well as theft of services, in 2017.
However, it wasn't until Williams, a photo editor at Vanity Fair, published an essay detailing being taken advantage of — to the tune of $62,000 — by Delvey that her con artist ways came to light.
Many will remember when The Cut followed up with an extensive account of Delvey's scams — and thus, the internet obsession began.
What exactly happened?
The then 25-year-old began her scams in 2016. She was born in Russia but lived in Germany before moving to the US. Delvey claimed she had moved to the city to open the Anna Delvey Foundation, which was meant to be a "dynamic visual arts centre," complete with pop-up shops, art, restaurants, a bakery, and a juice bar, based on the Soho House model. Sound familiar? That's because Fyre Festival fraudster Billy McFarland based his Manhattan Magnises clubhouse on the same thing.
Delvey told people she was from Cologne, even though her German wasn't particularly good. She famously hosted dinner parties with guests including Macaulay Culkin. She stayed in $400 a night hotels and frequently was seen waving money around. She was always seen head-to-toe out in designer brands and famously paid for everything in cash. She befriended Williams and a friend who documented her seemingly wealthy lifestyle in her article.
Things changed when it emerged that Delvey was asking friends to borrow cash and also that she had falsified documents and attempted to take out a $22 million loan, after claiming she had  €60 million in Swiss accounts. She was awarded €100,000 from them but then used wire transfers to pay for her hotel stays – only the wires never contained any money. She claimed she had a financial adviser who would correspond on her behalf and that she was able to maintain her lifestyle as she was in receipt of a trust fund.
She was eventually arrested in October 2017 in California.
What happens next?
Trial proceedings wrapped up – and they were strange. She had a courtroom stylist, and rejected a plea deal that would have seen her only serve a few months in jail if she voluntarily returned to Germany (she'll serve time in the US  but will be deported otherwise after overstaying on an expired visa) and plead not guilty to all charges. A jury found her guilty of second-degree grand larceny, theft of services, and one count of attempted grand larceny. She served a sentence of just three years for her crimes and is facing deportation back to Germany but says she will appeal this and hopes to stay in the US.

"She has not a cent of her own to her name as far as we can determine," according to US prosecutors.
Sorokin's attorney said she never intended to commit a crime.
Lawyer Todd Spodek told jurors in an opening statement that Sorokin exploited a system "easily seduced by glamour and glitz" after she saw how the appearance of wealth opened doors. Spodek said she was merely buying time, so she could launch a business and repay her debts.
"Anna had to fake it until she could make it," Spodek said.
U.S. immigration authorities said in March they had detained  Sorokin, who remained in New Jersey's Bergen County Jail days after she was scheduled to be deported to her native Germany.
The 30-year-old was taken into U.S. Immigration and Customs Enforcement custody, but prior to this, in an interview with the BBC, she says she was portrayed the wrong way.
"The prosecution totally misrepresented my motives. They said I paraded around New York, posing as an heiress. What happened was strictly between me and financial institutions, it was none of their business. They portrayed me as a wannabe socialite party girl and that was never my goal," she said. "I always was Anna Delvey."
"[Others] portrayed me as someone very manipulative, which I don't think I am," she says. "I was never too nice of a person. I was never trying to talk my way into anything. I just told people what I wanted and they gave it to me, or I would move on."
The Netflix treatment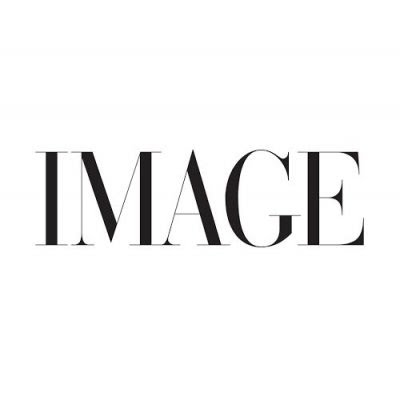 If this all sounds too bizarre to be true and like the makings of a Netflix Original, you'd be right. Except that it is very true and it actually will be on Netflix, thanks to TV legend Shonda Rimes. She will be bringing the scam to Netflix as part of her estimated $100 million deal with the streaming service in 2022 with Ozark star Jila Garner set to take on the role of Anna and Anna Chlumsky (OG My Girl) as Vivian.
"In Inventing Anna, a journalist with a lot to prove investigates the case of Anna Delvey, the Instagram-legendary German heiress who stole the hearts of New York's social scene – and stole their money as well. But is Anna New York's biggest con woman or is she simply the new portrait of the American dream? Anna and the reporter form a dark funny love-hate bond as Anna awaits trial and our reporter fights the clock to answer the biggest question in NYC: who is Anna Delvey? The series is inspired by the New York Magazine article "How Anna Delvey Tricked New York's Party People" by Jessica Pressler, who also serves as a producer," according to Netflix.
In 2018, the streaming giant reportedly agreed to pay her $100,000 for that story, plus $7,500 royalty and a $15,000-per-episode consulting fee. But if the state of New York has any say in the matter, Sorokin won't see any of it for herself.
She reportedly got $30,000 upfront in the deal, most of which allegedly went to her lawyer for fees. The state Attorney General's Office is apparently not going to ask for that money back. It is reportedly keeping the rest of the $100,000 in escrow, trying to invoke a "Son of Sam" law: the name for any law that seeks to prevent criminals from profiting off their crimes.
And now the trailer has dropped and it looks like a definite hit.
Regardless, the Netflix series will be getting lots of Anna come February 2022, with the Netflix Orginal and Lena Dunham is working on adapting Williams' memoir My Friend Anna, based on her original Vanity Fair article, for HBO.
It looks like this is far from the end of Sorokin's story.