Evan Rachel Wood and 'Euphoria' star Sydney Sweeney on the horrific conditions actresses often face on set
---
Both women were subjected to horrific conditions while working on set, with no one around to protect them.
Earlier this year, actress Evan Rachel Wood spoke out about an incident in which she was taken advantage of on the set of a music video. Stark as the allegations she made were, her's is not an isolated experience and, sadly, many other actresses have faced similar throughout their career. 
Touching on what her own treatment in the industry has been like, Euphoria star Sydney Sweeney admitted that it's not always been positive – particularly where nudity or sex scenes are concerned – and there have been times where she's left work feeling extremely uncomfortable. "I've had experiences where I want to go home and scrub myself completely raw because I feel disgusting," she told the Independent. "I didn't feel comfortable with my cast mate or the crew, and I just didn't feel like my character would be doing it. That made me even more self-conscious. I didn't feel like I was able to speak up."
"Nothing like I thought"
Wood faced a similar situation when filming the "Heart-Shaped Glasses" video, though her experience was arguably even more harrowing. Just 18-years-old at the time, she was asked to be part of the project by her ex-fiancé Marilyn Manson, who was 20 years her senior. Loosely based on the 1962 movie Lolita – which tells the story of a man who becomes sexually obsessed with an underage girl – Wood can be seen donning a pair of sunglasses and supposedly having sex with Manson while the two are covered in fake blood.
Things didn't go according to how the actress was told they would though. "It was nothing like I thought it was going to be," she admitted when referencing the video in a new documentary, Phoenix Rising, about her life and career. "We're doing things that were not what was pitched to me," she continued.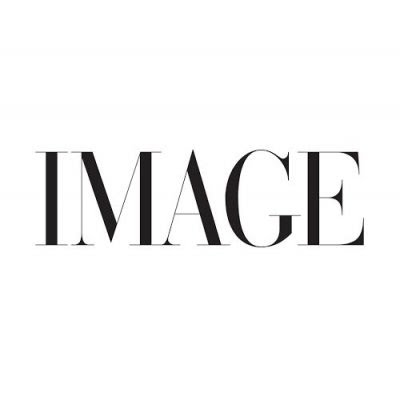 "We had discussed a simulated sex scene, but once the cameras were rolling, he started penetrating me for real. I had never agreed to that… it was complete chaos." 
Later saying that she "did not feel safe", the actress pointed out that there was no one there to look after her. "It was a really traumatising experience filming the video. I felt disgusting and that I had done something shameful, and I could tell that the crew was uncomfortable, and nobody knew what to do."
Plied with absinthe and "barely conscious" of what she was doing, Wood said that she was "coerced into a commercial sex act under false pretences". "That's when the first crime was committed against me. I was essentially raped on camera."
Wood's comments are just the latest in a string of abuse allegations against Manson, whose real name is Brian Warner. Manson however has denied all allegations, calling them "horrible distortions of reality" while his lawyers have branded the most recent claims as "brazen". "Of all the false claims that Evan Rachel Wood has made about Brian Warner, her imaginative retelling of the making of the 'Heart-Shaped Glasses' music video 15 years ago is the most brazen and easiest to disprove, because there were multiple witnesses," his lawyer, Howard King, said in a statement.
"Evan was not only fully coherent and engaged during the three-day shoot but also heavily involved in weeks of pre-production planning and days of post-production editing of the final cut.
"The simulated sex scene took several hours to shoot with multiple takes using different angles and several long breaks in between camera setups. Brian did not have sex with Evan on that set, and she knows that is the truth."
King did not address the other allegations previously made by Wood.
Last Tango in Paris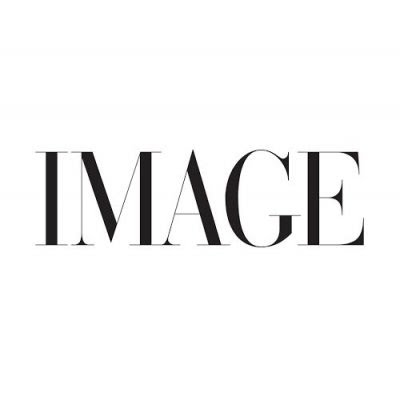 Wood's description of how events unfolded on the "Heart-Shaped Glasses" music set is alarmingly similar to what happened during the controversial rape scene of Bernardo Bertolucci's Last Tango in Paris, too. In the scene in question, Marlon Brando's character, Paul, rapes Maria Schneider's character, Jeanne, using a stick of butter as lubricant. Speaking out about what it was really like working on the movie, Schneider has since said that she's still enraged by the incident… all the more so because she hadn't been consulted about what was going to happen. Schneider's onscreen reaction is a genuine one; it wasn't in the original script and she was told about it only moments prior to filming. 
"I was so angry," she said. "I felt humiliated and to be honest, I felt a little raped, both by Marlon and by Bertolucci." Bertolucci claims he sprung the last-minute change on Schneider as he wanted her to "feel, not act". That may be considered artistically admirable, but it's also morally corrupt. Unlike what Wood alleges happened to her, Brando doesn't actually penetrate Schneider… but it's a moment of real sexual humiliation nonetheless and, as was the case with both Sweeney and Wood, Schneider was expected to comply without question.
Differing attitudes
Thankfully, Sweeney says that her subsequent roles have been much more positive, noting that her experience on Euphoria has been vastly different to that of other projects. Lavishing praise on the show's screenwriter, Sam Levinson, the actress said that he's always been very approachable and receptive when she comes to him with notes regarding gratuitous nudity. "Sam is amazing. There are moments where Cassie [Sweeney's character] was supposed to be shirtless and I would tell Sam, 'I don't really think that's necessary here.' He was like, 'Ok, we don't need it.' I've never felt like Sam has pushed it on me or was trying to get a nude scene into an HBO show. When I didn't want to do it, he didn't make me."
She still faced quite a lot of criticism for being nude in the first place though, and it wasn't until her role in The White Lotus that people actually started to take her seriously as an actor. "With The White Lotus, I felt like people were finally recognising the hard work I've been doing," she later added. "This is something that has bothered me for a while. I'm very proud of my work in Euphoria. I thought it was a great performance. But no one talks about it because I got naked. I do The White Lotus and all of a sudden critics are paying attention. People are loving me. They're going, 'Oh my God, what's she doing next?' I was like, 'Did you not see that in Euphoria? Did you not see that in The Handmaid's Tale?'"
Sweeney believes that there's "a stigma against actresses who get naked on-screen" and where male actors are lauded for it, their female counterparts are punished. "When a guy has a sex scene or shows his body, he still wins awards and gets praise. But the moment a girl does it, it's completely different." 
As if to prove her point, the public further exploited Sweeney when screenshots of her nude scenes were later plastered across social media – many people even went so far as to tag her brother in the photos. "That was the most hurtful thing that anybody could do," she confessed. "What I do is completely separate from my family. My character is completely separate to me. It's just so disrespectful and distressing." How does she cope with it? "I don't think there is actually a coping mechanism, to be honest. You just get used to it."
While it's reassuring to hear that things have changed somewhat for the better, one good experience isn't enough to cancel out the bad. Sweeney's time on Euphoria has largely been positive thanks to Levinson and her work with an intimacy coach, but unfortunately, this is the exception and not the rule. The negatives usually far outweigh the positives in this department and both Wood and Schneider's own personal stories confirm that.
If you have been affected by domestic abuse and would like to speak to someone, help is available. Contact the free national helpline on 1800 341 900 or find local support information here.