What to eat this weekend: Elly Pear's sweet potato, lentil, kale and coconut curry
---
With the weather considerably colder these days, this warming lentil and kale curry is exactly what we've been craving.
A lentil and kale curry? This might be the hippest curry ever (hell, chuck some hemp seeds on top and give it a crown), but it's also one of my favourites. Like all curries, it's even better the next day. It's nutritious, filling and delicious and you can just as easily make it for ten as you can for two, so it's a great one for informal suppers with family or mates.
Do the garnishing with a little extra effort and as much panache as you can muster. It looks really great once it's all topped and, I think you'll agree, even better next to a cold beer.
Elly Pear's Sweet Potato, Lentil, Kale and Coconut Curry
Serves 6
Ingredients
2 tbsp vegetable oil
125g chopped onion
4 garlic cloves, crushed
1/2 tsp freshly grated root ginger
2 tsp mustard seeds
1 tsp cumin seeds
1 tsp turmeric
1/2 tsp chilli powder
450g dried red lentils, drained and rinsed
1 medium sweet potato, cut into 2.5cm cubes
2 x 400g tins chopped tomatoes
1 x 400ml tin coconut milk
2 generous pinches of flaked sea salt
2 large handfuls of prepared kale (see below)
a handful of coriander stalks finely chopped and leaves roughly chopped
1 tsp very finely diced red chilli

To serve
1 small handful coconut flakes, toasted
1 tsp cumin seeds, toasted
lime wedges
Greek yoghurt
1 red chilli, sliced
Method
1  Try not to buy the "prepped" bags of kale. They are not prepared well, generally, and usually contain lots of bits of tough stalk. It's this that tends to put people off. Buy a bunch of kale. Take a big leaf in one hand, holding the main stalk and simply pull the curly leafy bits off, working your way up the stalk. You'll end up with a pile of roughly torn kale and a bare, naked, tough stalk in your hand. Get rid of the stalk and wash the pile of leaves. Dry but not too well.
2  Heat the vegetable oil in a pan and add the onion. Cook over a low heat for about 15 minutes, until really soft and slightly golden. This will really bring out all the sweet flavour of the onion. Add the garlic and ginger and cook for 1 minute over a medium heat. Stir through the spices and cook for 2 minutes, then add the lentils. Stir. Add the sweet potato, tomatoes, coconut milk and 300ml boiling water and stir well.
3  Turn the heat right down and simmer very gently for 30 minutes, until the lentils are cooked and the sweet potato is tender. Remember to stir deeply and often during the cooking time so that the lentils don't stick to the bottom of the pan.
4  Add in the kale and top up with a bit more water if the curry seems too dry. The kale should cook adequately within a couple of minutes – you want it wilted but still al dente. Remove from the heat. Season well and add in a good handful of the chopped coriander and the fresh chilli.
5  Plate up, top with the coconut flakes, cumin seeds and the remaining coriander and a wedge of lime. Serve with yoghurt and extra fresh chilli for people to add if they want to. This is mega filling and doesn't really need additional carbs, but a roti might be good to mop up the sauce.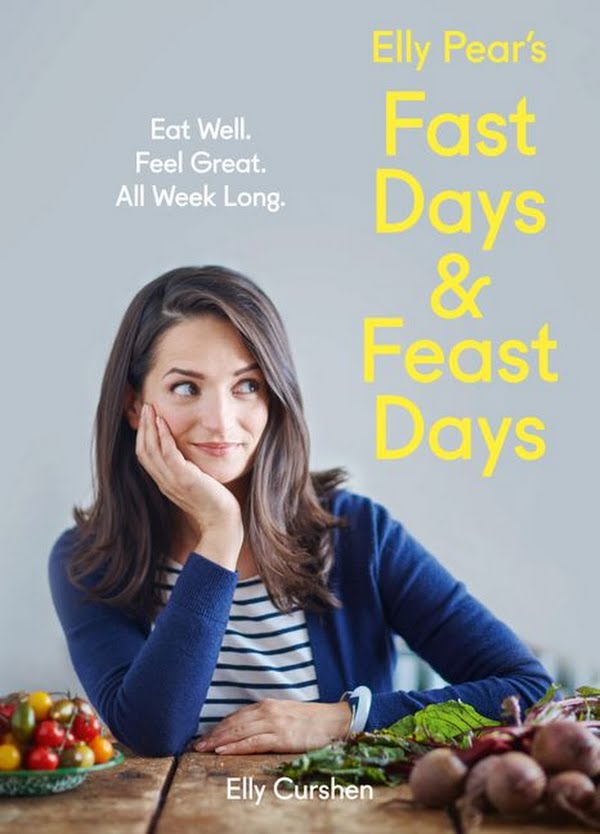 Extracted from Elly Pear's Fast Days + Feast Days: Eat Well. Feel Great. All Week Long. by Elly Curshen (Thorsons), out now.
Photographs by Myles New.